6 Reasons Why Animated Explainer Videos Are Indispensable for Your App or Gadget
6 reasons why you should use an animated explainer video to explain your complicated technology product.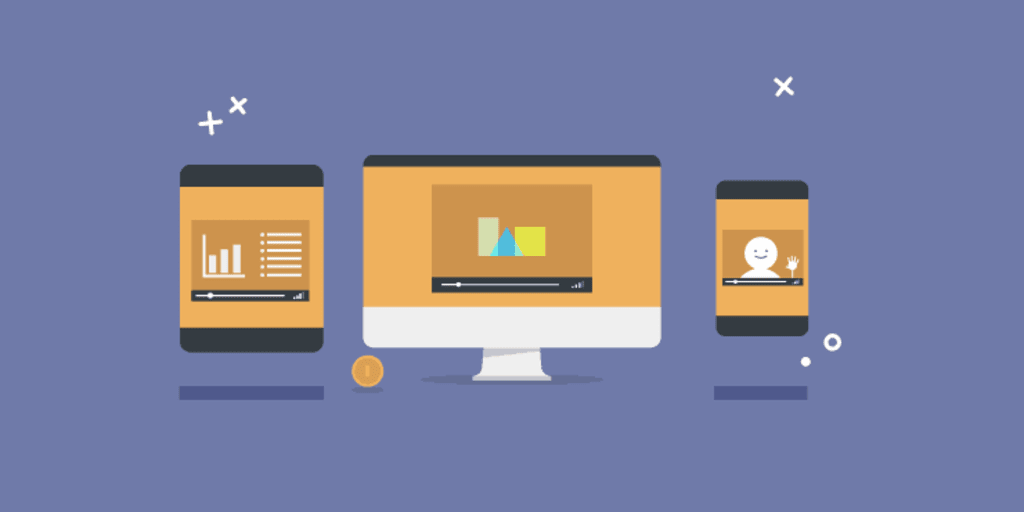 One of the impediments to gaining users and publicity for new tech is helping would-be users understand what your product can do and how they should use it. Unfortunately, for many users, uncertainty about how the tech can be used prevents them from using a perfectly good product. One of the ways around this is to demonstrate the potential of your app through an animated explainer video.
Lately, more brands have been opting to use animated explainer videos to highlight their products. Likewise, more providers are offering a host of options from whiteboard to cartoons to 3D computer-generated animations. However, while there is the temptation to consider an animated explainer video just another ad that people will ignore, the truth is that the research shows that these types of videos have many advantages over regular ads. One of these advantages is that people are much more likely to sit and view the video in its entirety.
Here are 6 reasons why you should use an animated explainer video to explain your complicated technology product.
Clarify What Your Product Does – Far too many times, creators of software and gadgets become so caught up in the specs and look of their product, they forget to educate the public on what product does. Every app or gadget was created to fill a need and solve a problem. Thus, the goal of your explainer video should be to explain exactly how the app or gadget goes about doing this. This is how you illustrate to potential buyers that they actually "need" your product. While written copy has been a mainstay of the advertising industry, text is much easier to misinterpret or misunderstand. As a result, potential users may cultivate an incorrect knowledge of your product's possibilities, or alternately, no idea whatsoever. Animated explainer videos help remove the guesswork from your product launch by illustrating exactly how your product will be used and what it can be used for.
No Limits – Animated explainer videos are the perfect fit for your technology product precisely because the medium has no limits. Your app or gadget can perform a myriad of wonderful tasks. What better way to illustrate this with the fanciful nature of animated video? Whether it's an imaginary landscape or long forgotten historical period, animated video can create just the right backdrop for giving your product the spotlight it needs. Animated video puts at your fingertips every tool possible to demonstrate the usability of your product and the range of possibilities. According to Rahis Saifi brand manager at Open Sky News, "Sometimes we also have to use Animated Explainer Videos in order to keep the audience engaged."
Better Branding – In the world of technology, branding is everything. Every developer and creator is competing in a very tight space with thousands of other brilliant creators. The truth is that sometimes it's difficult to get the recognition that your product or service deserves. According to Alisia Watson, who is a brand strategist and wrote about How to Make a Discord Bot says,
"This is the reason why branding is so important and why animated explainer videos offer more possibilities than text or regular video ads. With animated explainer videos, creators can ensure that your app or gadget is awash in the company's identity. They can accomplish this through the skillful use of the company's colors."
Users will begin to identify your product based on company's colors and will be more likely to select it over other available choices.
Easily Shareable – If your company has a new product or gadget you may not be prepared to pump as much money into advertising as you should. However, one of the ways to gain premium exposure for your app or gadget is through word of mouth. Nothing allows your product a better chance of a word-of-mouth explosion like a well put together animated explainer video. Something curious happens when an animated video begins to play. People drop their guards and allow themselves to be entranced by the animated cartoon that they grew up loving. There is no apprehension as is normal for a regular ad. What makes this willingness to be solicited even more interesting is that if people are entertained by the video they will go so far as to share it. If you are lucky, your video will go viral with millions of viewers. This is the type of coverage that most people just dream about. Using an animated explainer video can potentially place your product before millions of eyes it would not have normally been privy to.
Showcase Your Brand's Culture and Personality – Identity is one of the most important aspects of marketing your product. Animated explainer videos allow you to set your brand apart from the rest by showing how unique and strong your brand's identity is. The video can also help show your vision for both your company and the world at large. You can highlight the causes you believe in such as a smaller carbon footprint and/or a devotion to recycling. In short, you can demonstrate why your company is far easier to identify with than your competitor's. Animated explainer videos help you to show this and not just say it. Reveling in your brand's identity will help potential customers appreciate more than just your app or gadget. They will also appreciate your vision for the world.
Help Your Audience Remember Your Product – While the average person may only retain 10% of what they hear, they retain around 50% of what they see. This is a huge jump in recollection and the possibility of remaining in the viewer's consciousness long after the video has been viewed cannot be ignored. When viewers remember your product, they seek you out first when ready to make a purchase. They also tell others about you as the need arises. Lastly, they will make your product the benchmark and compare all similar products to yours. These benefits simply cannot be derived from copy or a Google AdWord ad.
Getting your product noticed by potential customers is a tough task. Luckily, you can give your product the advantage by creating an ad that people will want to see and share. Animated explainer videos offer a number of benefits that are unattainable elsewhere.