6 Must-Have Features For Best WordPress Hosting
Features that a WordPress Hosting Must Have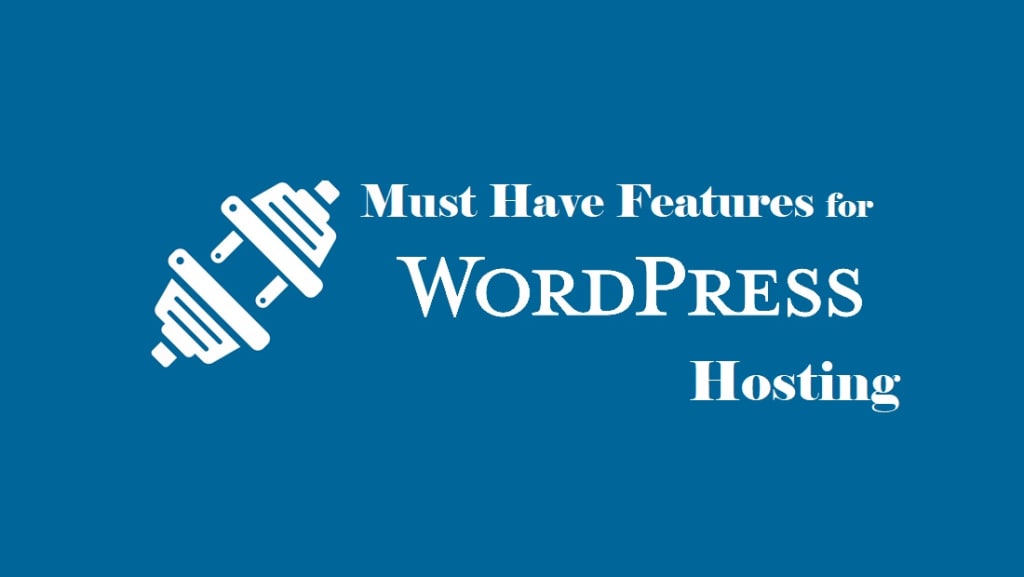 Today, there are hundreds of web hosting providers that promise heaven on earth but lack the features required for your blog. The best WordPress hosting should allow you to fulfill your blogging needs without spending a lot. On the other hand, all the features needed including MySQL databases, security, abundant bandwidth, and enough disk storage should be availed to you. Customer support should also be available throughout the clock to troubleshoot your blog related issues. Here are 5 must-have features for any blog host.
#1: 1-click installer
Always try to go for a hosting company that offers straightforward WordPress installation. There was a time when you need to install WordPress manually which is not that hard but time-consuming. If you are a novice user or lacks web development skills, this can be a little bit tricky for you. 1 click installers allow you to install applications and CMS like WordPress enormously easy.
#2: Email capabilities
As a blogger, you will need to create a mailing list for your marketing needs. Therefore, make sure that your hosting company provides you with email hosting along with blog hosting services. A customized email address looks more professional and if you are offering or promoting products on your blog, it helps to boost leads. Personal emails also look less spammy compared to free ones such as Yahoo and G-mail.
#3: PHP and MySQL
PHP is a server-side scripting language while MySQL stands for an online open-source database. The two technologies are responsible for keeping and displaying your website posts more securely. WordPress is a database-driven open source script and this means all your website information is kept in one large file. This makes migration from one host to another easier. For you to install and successfully WordPress, PHP and MySQL are a must on your blog host.
#4: Enough Storage and Bandwidth
While selecting a web hosting package you must keep in mind your requirement for storage and bandwidth. Usually, a newborn website does not require much and your website can survive on limited bandwidth. However, if you are expecting instant growth in your project you must go for a web host that not only offers reliable hosting services but also hold high power solutions to meet your website needs. If a web host does not offer enough room to meet your requirement you will need to migrate to another web host which is, of course, a time-consuming process.
#5: Free SSL
SSL is now an important part of every type of website. Due to increasing security concerns, SSL becomes a crucial thing whether you are operating e-commerce or a simple content-based website. Moreover, Google also stated that it will provide a simple SEO boosts to websites using SSL. So it's not crucial just for security but also for searching engine ranking. Before selecting a web host just make sure they provide free 1-click SSL.
#6. Intuitive control panel and discounts
Finally, the best WordPress hosting should have an easy to use control panel where you will manage your domains, MySQL databases, and email accounts. The most popular and easy to use user interface for WordPress hosting is cPanel. Apart from its rich features, it is your one-stop point for almost everything from installations to management.
#7. Free Backups (optional)
A backup can prove a strong layer of security for your website. Just imagine a hacker badly messed up with your website which took years if your efforts. Now you want to quickly fix it to minimize the traffic losses. Because once people see your website got hack they will quickly leave your website and never return back.
A backup allows you to quickly restore to a specific position. You must enable weekly or daily backups so that you can easily find a position where everything was fine. Although not every web host but some hosting companies do offer free backup service. There are also some free plugins to create backups.
That's all for now