5 of My Favourite Apple Product Designs
I hope MagSafe makes its way back to the MacBooks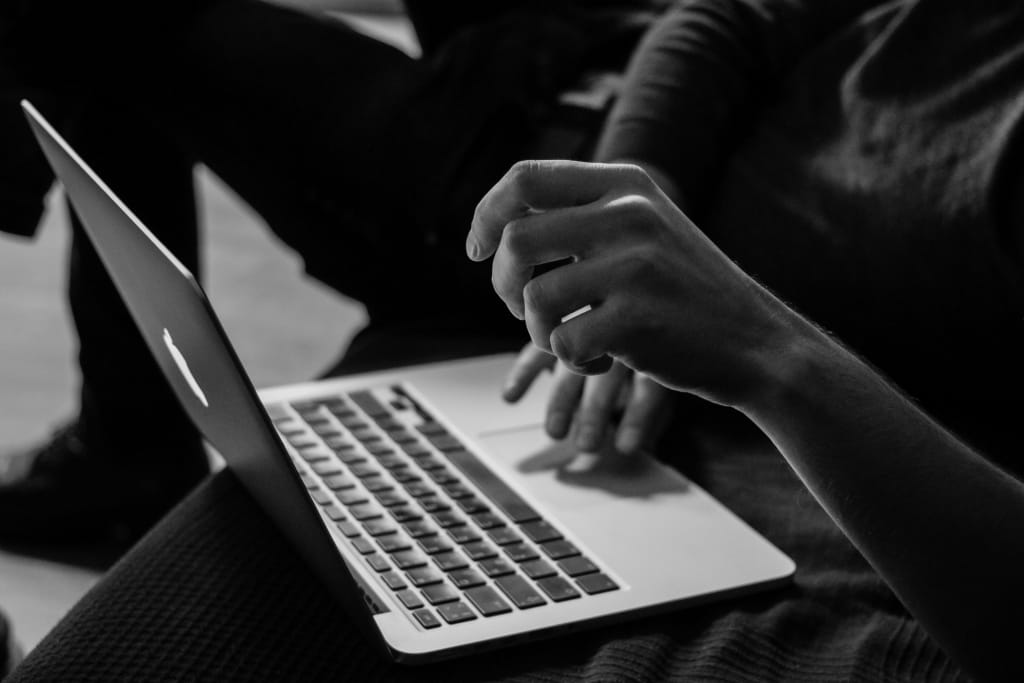 A little while ago, I wrote an article about some pretty bad product design misses by Apple. So in this post, I want to talk about my favourite Apple product designs — and there is of cause plenty more of those. Apple has built a reputation for making some very well designed products. They have an entire book dedicated to showing off some of these products — which itself, is very well designed!
There are plenty of products in that book, but I'm only talking about my favourite product designs — ones I've had the chance to use. Let's start with MagSafe for the MacBooks!
MagSafe for MacBooks
I didn't miss much transitioning from my 2015 MacBook Pro 13-inch to the MacBook Pro 16-inch, but MagSafe is definitely in that category. MagSafe for the MacBooks was the proprietary charging connector for Apple's laptops. It was designed to just come away if you trip on the cable, saving you the heartache of dragging your laptop right off the desk into the ground. It also had an LED indicator to quickly notify you when the laptop is fully powered up.
When Apple went all-in on USB-C on the MacBooks in 2016, MagSafe went away. I've come pretty close to breaking my MacBook Pro in ways MagSafe would have prevented on more than one occasion since.
There are rumours that the next generation of MacBooks will bring back MagSafe, which I think is fantastic. I get that USB-C is the connector of the future, but there is no reason why we cant also have MagSafe.
The Magic Keyboard for iPad
I love this accessory, it's potentially the best accessory I've ever bought for any piece of tech. My favourite thing about the Magic Keyboard, besides the functionality, is the way it's designed. There are plenty of third-party keyboard options for the iPad, but I haven't seen any that are as well designed as Apple's offering.
Apple has apparently mastered magnets because it's incredible how well they work here. You want to have confidence that the magnets will hold the iPad in place and be easy enough to detach when needed. The Magic Keyboard gets that balance spot on.
The fact that you can pull the iPad away very easily is also such an underrated feature of the Magic Keyboard. The iPad's greatest strength is that it can be a great tablet and laptop. Other keyboard cases like Logitech's Combo Touch keyboard make it difficult to easily transition to tablet mode.
All this plus the USB-C pass through, the weighty base, and the floating iPad design just make this a very well designed product. I'd say it's one of the best I've used from Apple.
AirPods Max
I'm over the honeymoon period with the AirPods Max at this point. I'm not quite as blown away with the sound quality anymore but I am still impressed with the design of these things. Everyone knows how expensive these headphones are, and I do think some of that money goes to high-level product design.
We have more evidence Apple is now king of the magnets with the ear cushions on the AirPods Max. The magnets are perfectly weighted to come off easily when you need them to — and yet I've never had them detach accidentally.
This whole set-up means these headphones should last longer than others because the ear cushions are the first to wear out. When that happens, all you have to do is pay Apple's extortionate fee for replacements and you can keep using your AirPods Max for years more to come.
The use of the Apple Watch-like crown for volume controls is just perfect where it might have been tempting to adopt touch controls. Even the way the headband adjusts is just so well designed. Every time I pick the AirPods Max up, I always think these things are a work of art. But they have to be for $550!
The Touch Bar
Ok, this might be a little divisive, but I love the Touch Bar and I think it is great product design. I'll accept I'm largely alone on this one, but the Touch Bar just makes life easier when using the MacBook. I've got it set up to easily navigate between full-screen windows and desktops — and then media controls when I press the fn key.
I think Apple missed a beat by not making more improvements to the Touch Bar over its lifetime. The haptics that are on the trackpads would have convinced more people that this is a feature worth using.
Apple had to separate the Escape key and the Touch ID button from the earlier iterations of the Touch Bar, but I think the damage was already done for many MacBook users by that point.
It looks like Apple listened to the majority of customers on the Touch Bar. Apparently, it's going away in the next generation of MacBooks. Fortunately, I'll probably be hanging to my current MacBook for a long time, so I don't have to be sad about it going away for a few more years.
The iPhone mute switch
There are not many physical features that have been on every single iPhone since the very beginning. The physical Silent Mode switch is one of them, and I love that thing. This little switch allows you to easily and discreetly switch your iPhone to Silent Mode. That's it — that's all it does. It's very odd that Apple has kept this switch for so long given that they have been slowly removing all moving parts on the iPhone.
This little switch used to be on the iPads back in the day too, and I was sad to see it go. On the iPads, it was most useful for rotation-lock. Apple allowed you to change the functionality of the switch in Settings.
I think this switch is a reminder that sometimes, you can't beat a physical button or switch.