5 Innovations in Garage Door Opener Technology
Update your garage with new technologies!!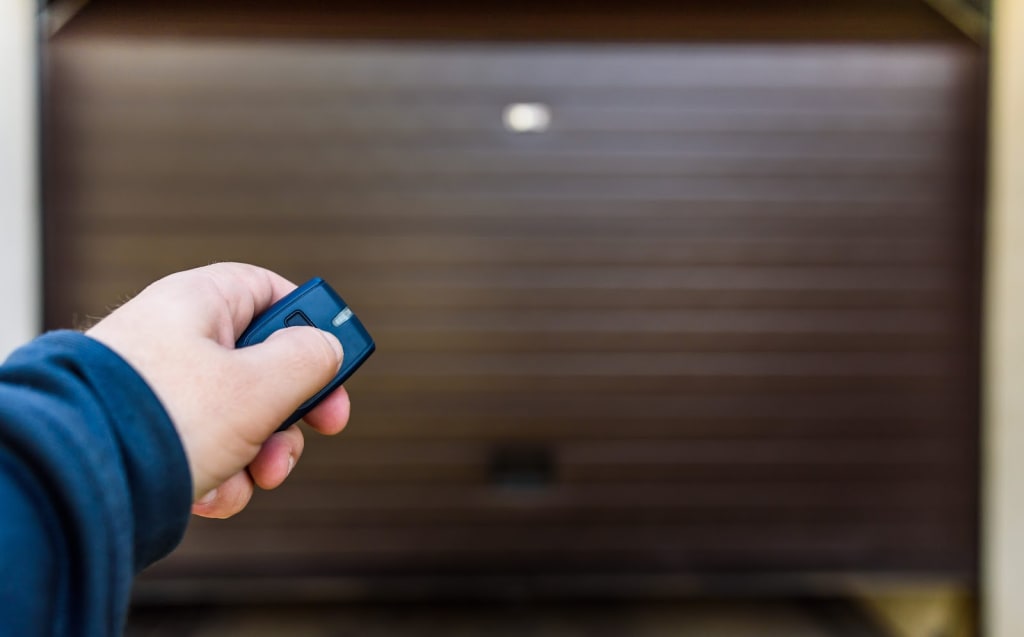 Nowadays, the markets are flooded with home automation innovations. Home automation is the next big thing we are looking into that will utilize technology to make life easier, simpler, faster, safer, and most of all, efficient. From door cameras to automatic lighting and sound systems, everything is becoming one-touch controlled with improved user experience, and enhanced safety features. Smart cities are developing to automate and increase efficiency in everyday activities. Consumers are constantly looking for smart solutions for every aspect of their lives, and your garage doors cannot become immune to these expectations either. Improved technology and design that promise safety, security, and easy operation in a garage door opener is the talk of the town. Here are five innovations that are the next big thing in the industry.
1. Connectivity with a smartphone app
The latest and easiest garage door opening gadget that everyone praises is your very own smartphone. Smartphones have become an integral part of our lifestyle, and it is impossible to live without them. But apart from the fun games and social media scrolling, some apps can bring great functionality with just one touch. The latest garage door opener apps feature control and monitoring of your garage door, even when you are away from home. The app offers notifications during the opening of the garage door in the absence of the user, and helps operate—open or close—the door remotely. This ensures that you do not have to carry the remote everywhere you go. It also helps you enjoy peace of mind while on vacation with its continuous monitoring features, which you can access from your phone anywhere. Improved passcode and locking mechanisms to protect the app on your phone are available, which makes this innovative app safe and easy.
2. Wireless car activation system
Today our cars are equipped with the latest technology to make our journey smooth and hassle-free. This improved level of technology is also applicable for connecting with garage doors. Many cars today have integrated programmed garage door openers embedded, as the basic system. So just like your music system or fuel indication, it is a part of the various functionalities of the car. The system has a universal transmitter that can work with different types of garage door systems, thus making life easier. With smart sensing, the opener begins opening the door for the arrival of the vehicle when near, to make the entire process easy and smooth. This along with laser-guided parking systems for garages is, in fact, taking the market by a storm. Maneuvering and parking properly become easier when the two technologies combine, and this door opener does not require too many additional installations or equipment.
3. Sensitive sensors
Infrared and various other sensors on the market help sensitively detect objects that might hinder closing the garage door. These proximity sensors are currently useful for adding various functionalities to automobiles, like parking. This is among the most valuable features of garage doors today. The sensors detect objects or people in the way, and command the door to reverse automatically. This is a prime safety feature that would be of huge value to owners, especially with children. This safety closing mechanism also comes in handy while backing up. It ensures that the vehicle has enough room to back up without coming in contact with any obstacles on the way. Camera added systems, in this case, offer a bigger advantage, as remote monitoring is also possible along with the smart sensing, although remote controlling is not possible.
4. Timers and automatic close settings
If you suffer from anxiety about whether or not you closed your garage door, then automatic timer-based garage opener systems is the right technology to look into. These features ensure the safety of your homes, and give you peace of mind. You can set a particular time beyond which the garage door will shut down automatically, even if you leave it open. There are different settings with timing options, varying from five minutes to six hours, available for the user to choose from. The door will shut automatically par this time, after giving an audio or visual warning. The system designed for this type of automation is fairly easy to install and use. A disable button is also available to keep the door open as long as needed.
5. Fingerprint Technology
Biometric verification has been an integral part of enhancing security features to various technologies across the world. Today with the revolution in garage openers, biometric or fingerprint verification for controlling and monitoring garage doors can be beneficial as a high-level safety and security feature. Eliminating the need for passwords and pins that might cause problems, biometric verification through remotes helps the user register unique fingerprints that have access to controlling the garage door. These are keyless entry systems that increase the level of security in your homes.
Apart from these amazing safety and security features available for garage door openers, we also have some designs with improved utility features. For example, adjustable settings to control speed and height of door opening are also embedded into certain designs today. This can reduce weather exposure as well as act as an improved security feature. Wi-Fi enabled web platforms or applications are also available in the market today.
Since the garage doors were first launched, the motive behind various companies and their designs have been about increasing safety features, and improving user-friendly interface and control methods. With wireless technology making its way into our everyday lives, the task in hand is simpler and easier. In the near future, we hope that many new advancements would embrace our lives in a better way. Afterpay deals from Payday Deals provides a variety of latest furniture for your garage renovation that goes perfect with your advanced garage door.
Author Bio
Ross Geller is a working designer and passionate writer. He enjoys writing about the latest home decor and lifestyle trends all around the globe. He has been working with Elite Garage, which provides garage door repair services, for some time now. Through his writing, he hopes to influence as many people as possible to help build a beautiful home and space.