4 Outstanding projects in that represent the IoT domain the most
projects in that represent the IoT domain the most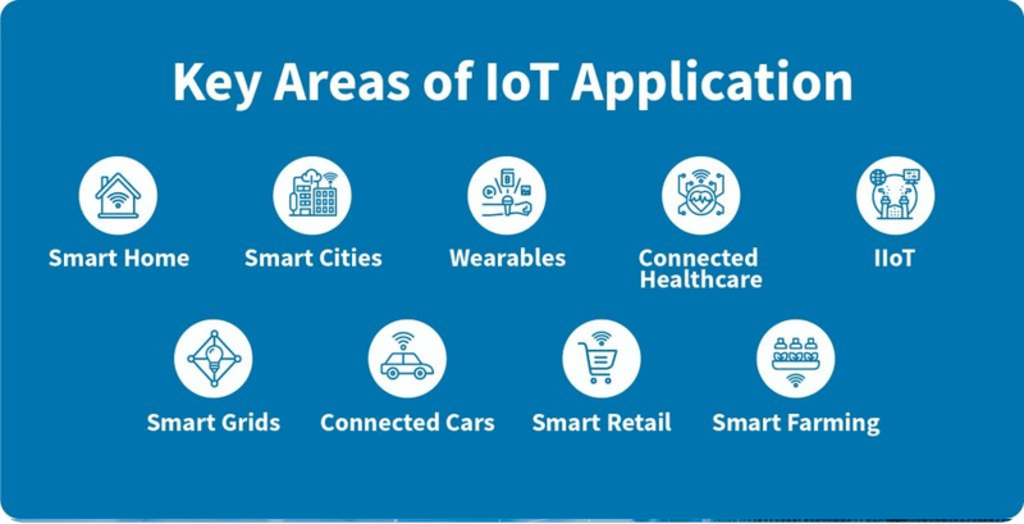 Before we start of discussing each of the projects let's start by understanding what is internet of things and to what scope it has gained relevancy in a mobile first world. IoT is a concept or a technology which aims to connect all the devices to the internet and help them communicate with each other using the internet as a medium.
Now, these devices can be anything from a TV to a house security system, it can be a mobile phone or even your car. The intention of using the internet as a medium is only aimed to increase physical reach and an aim to create a smart world.
It is projected that by 2023 the global spending on projects related to IoT will reach an astounding $1 Trillion and the number of IoT platforms active right now are a little over 610 as consumers spend more than $120bn USD each year on things like Smart Home Systems.
To understand the magnitude and the intensity of demand for more IoT projects we need ot take a look at some of the most successful IoT developments that have made the world for what it is right now.
Biometrics System
A biometrics system is something that we encounter almost every day as we are habitual of using things like a fingerprint sensor, or an iris scanner. This IoT system if we take the example of a fingerprint scanner. The finger print scanner scans the finger print and considers this as part of an enrollment process.
From this fingerprint template what this device does is that it extracts certain key features which are separate from the rest and stores it into the database. From then on every time a finger is placed this machine creates a template and compares it with all the other stored templates inside the databse.
Now, this is the most basic function, now depending on the reach of the database this technology can perform a lot of different functions. For example if we talk about the enrollment process these devices can now use face recognition, voice recognition.
This kind of systems have been extremely useful with regards to remote access, mass identity separation, military purposes and now mobile application development
SMART Irrigation Systems
Now for somebody who loves gardening or somebody looking to maintain a very large establishment this technology has been saving them important time and resources. This device can check the moisture in the environment or in the water lanes on the soil.
Basically there are two IoT devices that are used here which is the Adreno Board and Raspberry Pi. Where Raspberry Pi can become your main processing unit and Ardeno is effective for checking the moisture. These Adreno boards are further connected to sensors which are part of the water channels.
When the required moisture level goes down the sensor sends a signal to the Raspberry Pi through the Adreno Board all of this is connected to the same internet. After identifying the lack of moisture the signal is passed to the relay which initiates the water pump.
Depending on the scale and magnitude of requirements this technology as changed overtime bringing options like light sensors which sense the level of light in the atmosphere and decide to irrigate and even remote watering where a person can irrigate from where ever they are present.
Home Security System
Now this technology is so customizable that it can provide a solution of the most complex of security environments and also the simplest of solutions like alarm systems. To explain the use of internet here let's take the example of a facial door lock system.
The camera placed on top of a door takes the picture of the person trying to access it now this photo is sent to an analytical system which compares it to all the other photos present in the database. Now the AI systems have become more efficient and the internet is worldwide one can imagine the extent to which this technology offers potential.
In addition to this if the AI system does not identify it sends alerts to the concerned author to grant access and add to the database or refuse access.
This technology has further stretched itself into a complete smart home system, which has proved to be really beneficial for people living alone. These people can manage everything from unwanted people to the music system. It all depends on the type of sensors available and the type of comfort consumers are looking for.
Smart City
A smart city is an evolution of a smart home, here its not just the sensors of a single home that are connected this in turn represents a connection or a correlation between various segments of organizations , various domains and various segments of the city as a whole.
Here the life of every single dependent person in the city becomes easier altogether and in turn help develop that city towards greater extents as well. This type of projects we have observed where small communities have worked really well with completely automated systems like these but we have yet to see a metropolitan city being completely dependent on a smart system.
Author Bio
I am professional writer and researcher live from UAE. He is many writing story different kind of Subject. He loves to spend social media and new ideas. He also entrepreneur Mobile Game Development Company .He loves travelling and written blog.