4 Best Free SEO Tools Every SEO Professional Should Use
Google Advertising Services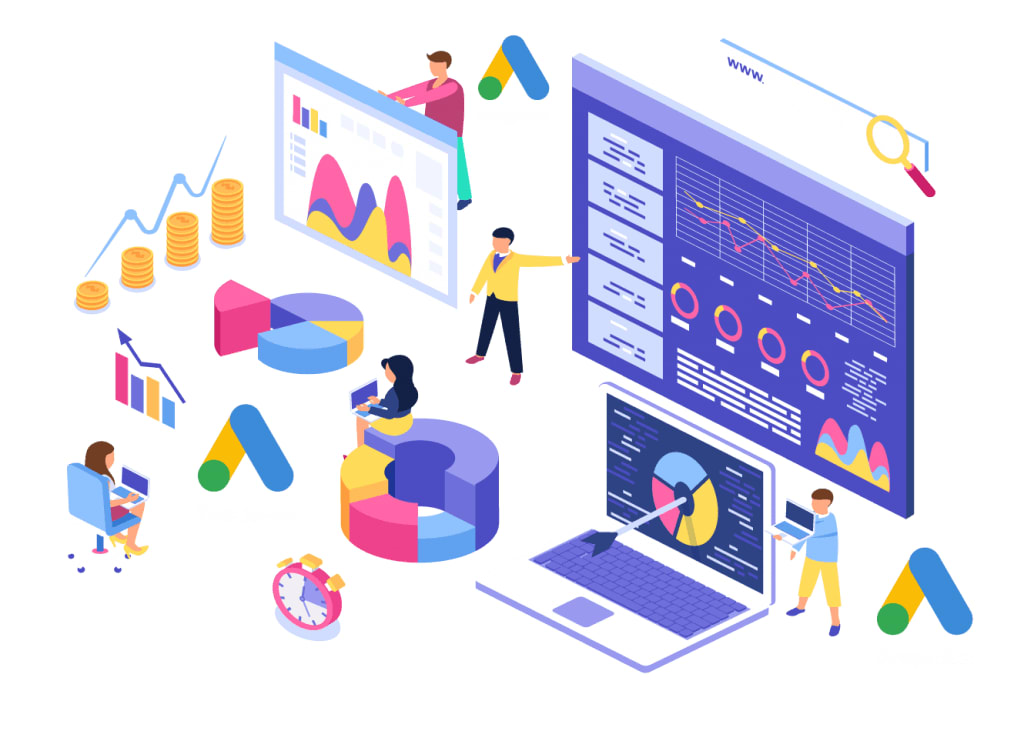 The online world is becoming the key platform in today's times to find the base for targeting consumers. How businesses can make best use of SEO tools and what tools to use is what we are going to discuss in this article. Google ads services help to creating ad campaigns right from scratch or modifying the existing one and set a full-fledged campaign.
Today, consumers rely on search engines for quality products, valuable information, and everything from restaurant recommendations to B2B software providers. This means that no matter what service your business provides, the target audience may search for products or services like yours on search engines such as Google. And, if you want to attract more visitors to your website, you need search engine optimization.
All digital marketers rely on some SEO tools to develop more powerful SEO strategies. With the help of free SEO tools, you will not only gains valuable insights about the performance of your own website, but also understand what competitors are doing in their SEO efforts. Need help of SEO companies for your business growth? Look for a reliable SEO and Google advertising services that can understand your requirements and provide reliable assistance and desired output.
Here, we have listed some free SEO tools, you should know as a digital marketer.
Google Analytics
Google Analytics is to digital marketers like air is to humans. They can't live without it. Being free, Google Analytics provides powerful functions and is well compatible with other Google products (including Optimize, Search Console, and Data Studio). If you have not used Google Analytics yet, I recommend that you should start using it as soon as possible. No other data source can provide you high-quality and detailed information, such as Google Analytics. In the era dominated by Google, we have to work with it and this is the fact that most other data tools piggybacking on Google's data using the API.
You can hire a digital marketing company that uses free SEO tools to provide you the best search engine optimization services at reasonable prices.
SEMrush
It is an online SEO tool designed to see the domain's position is in search, as well as the ranking of keywords that may generate more traffic and other related keywords. SEMrush provides a complete set of one-stop SEO tools and also provide a free account option. They are very useful if you only use a single website or just need to quickly view the top-level data. This free account gives you access to "projects", including basic site audits, limited keyword and domain reports.
Ahrefs
Forback-linking analysis, no tool is better than Ahrefs. Due to its large index scale and accurate data display capabilities, it is the leading SEO and marketer's preferred backlink analysis tool. It also has an easy-to-use interface, further enhancing its reputation as a first-class SEO tool.
Ahrefs Rank Tracker allows you to monitor the Google search rankings of 170 countries/regions on desktop and mobile devices, and track the performance of competitors.
Hubspot
HubSpot provides a complete set of SEO and content tools to establish your search authority and promote conversions. This free SEO tool is integrated with HubSpot's content strategy tool, which allows you to easily discover and rank for the topics that matter to you and your customers. This integration is very useful when you are researching potential keywords in a customer niche to create content.
Conclusion:
Find a reliable SEO company which specializes in using the above SEO tools and delivers you with the best SEO and Google advertising services that has a professional and knowledgeable team which works through innovative and creative strategy.
Reader insights
Be the first to share your insights about this piece.
Add your insights