3 Ways to Stay Up to Date With Technology Trends
Here is how to stay on top of the latest technology trends.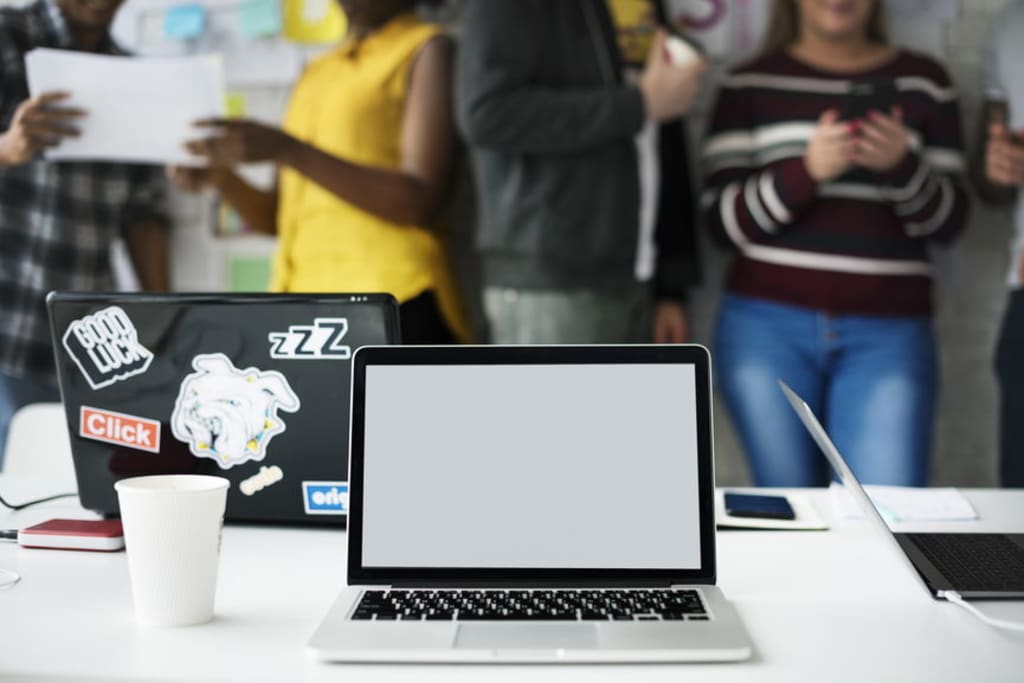 We live in a dynamic world that is continually changing. The changes happen on the grounds of innovations and new trends across various walks of life. Change is inevitable, and we should be flexible enough to accept change as it comes.
The world has become a global village due to the ever-emerging technological trends. These trends are vital in accessing crucial information and achieving efficient communication. Technology in business has become a need as enterprises fight to stay at the top.
Knowing what's happening in the technological world will ensure that you stay updated on emerging tech trends. There is a need for individuals and businesses to be in the loop of technology trends.
Why is Staying Updated on Technology Trends Important?
Improved Communication
New and more straightforward ways of transmitting information are streaming in the tech market. With better gadgets and devices, communication becomes more efficient and reliable. Knowing emerging trends will ensure that you stay in touch with friends and family easily.
For businesses, it is vital to implement new technologies in the industry for effective communication with clients and suppliers. Using new technologies in your business also shows that your business is serious about growth.
Better technology also implies improved communication with customers, thus enhanced customer experience.
Efficiency
Technologies are always emerging and improving the efficiency of carrying out various operations. You can implement new software in your business to organize your business tasks and functions.
New technologies also mean improved functionality. Installing new devices or software in your enterprise may influence how fast specific duties are carried out.
Yet, staying updated on technology will enable your business to adapt to new and efficient ways of conducting operations.
Improved Security
The cybersecurity sector calls for improvements to security measures. As a result, better security measures are finding their way into the market.
If you're in the loop of emerging technology trends, you can learn of and put in place new security measures to your personal and business data.
You can learn of new ways to protect your identity and measures to keep your devices safe from hackers. With improved security in your business, customers will trust you with most of their personal information.
How to Stay Updated on Technology Trends
You may be wondering how you can keep up with a world that is changing so fast. Here are a few guidelines on how to stay up to date with technology.
Research Reports
Some reports are always published in the gizmo sections of various publications. These reports state several research statements on upcoming technologies.
There are inexhaustible digital resources that you can use to learn about the research findings of tech giants in the industry. Subscribe to such pages to get notifications on newly published reports.
Following Technology News
You have to take an interest in technology and follow news feeds on various technology topics. IT news will help you know about a new gadget or device releases and any ongoing research.
There are various sources where you can get your daily tech news. Tech blog sites are excellent sources of information about multiple widgets and their release dates based on your location.
For instance, The Icon Tech is one of the good tech news websites in Thailand for mobiles, gadgets, games and other technology news. Follow up with your favourite tech categories to know what's happening in the gizmo world.
News Subscriptions
You can subscribe to have tech news delivered straight to your inbox as soon as they are published.
Stay in The Loop
Information is power. Knowing about emerging trends will help your business to stay ahead of the competition in the market. Customers are knowledgeable about technology, and you should also raise the bar for your business. Information about emerging tech trends will prove beneficial at a personal and business level.
how to
About the author
Chatwalee is a full-time creative content writer by day and a part-time period series lover by night. digital marketing, lifestyle travel writing, and the practice of self-care are currently her main interests.
Reader insights
Be the first to share your insights about this piece.
Add your insights