3 Unique Values ​​of NFT Music/NFT Song
NFT Development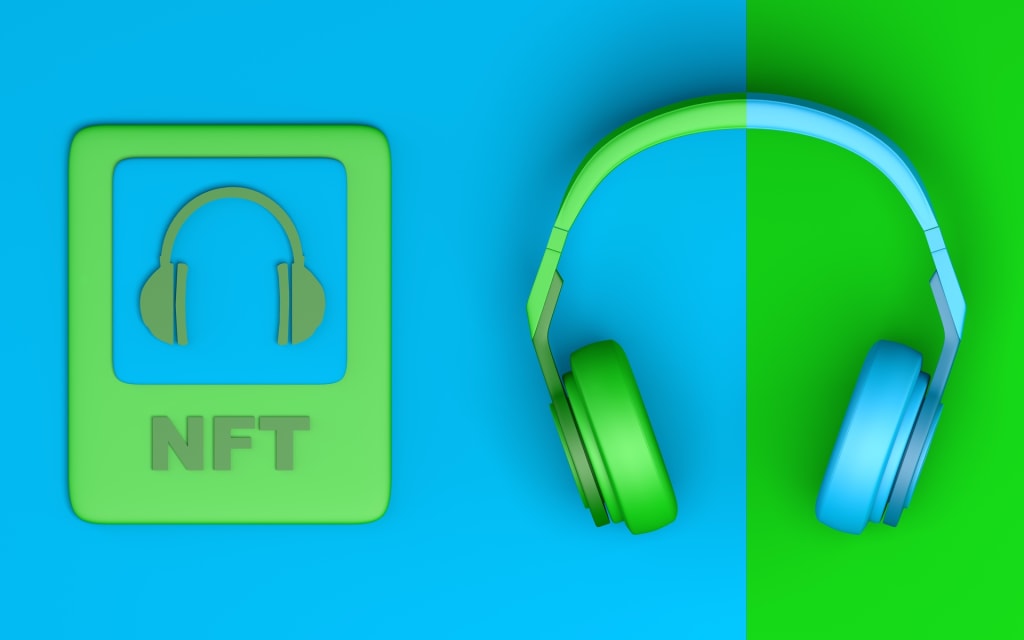 It's been a while since NFTs emerged as a craze, and we're all numb to the "irreplaceability" of NFTs. In the end, does NFT music have more additional appeal than other forms of NFT works?
1. "Fragmentation" of NFT music to increase the collection value
With the prevalence of NFTs, different creators have also begun to develop new forms of NFT music, including no longer producing a single piece of music, but "fragmentation" of the piece into short melodies, or even individual notes as NFTs .
This is equivalent to turning NFT music into another form of souvenir. A simple note is not a melody, but it has its irreplaceable uniqueness. Suppose if someone wants to collect the whole piece of music, they have to repurchase note-by-note, which makes the whole piece of music more precious to some extent.Nft token development
Japanese musician Ryuichi Sakamoto sold his work "Merry Christmas Mr. Lawrence" in this way, turning a piece of work into 595 notes, and finally sold all of them, which has become a topic of conversation.
2. NFT music copyright and revenue return to the singer himself
Another feature of NFT is the personalization of income. Anyone can sell music on various major platforms for profit by connecting a cryptocurrency wallet. After deducting the platform's handling fee, all profits can be completely included in the creation. in human hands.
Compared with the traditional music industry, most musicians need agents, distributors, or streaming platforms, etc. Before a musical work can be profitable, a large amount of salary, contract fees or administrative fees may have to be deducted. . Of course, it is not a problem for well-known musicians, but if it is a niche singer or non-mainstream music creation, it is a very high threshold.
The decentralized features of NFT are not only a way out for music creators, but also for fans. They can avoid various commercial institutions, directly pay to support creators, have works for resale, and may even have additional income.
3. It can highlight the value of different versions of music NFT
When musicians create works, they often try various versions, from demos, to mixing, and then to different forms of interpretation. In the past, records and streaming platforms may only provide the most popular version, and even if other versions are attached, Nft token generator they may only be attached as "gifts".
Through NFT, musicians can provide different prices for different versions of a single song, thereby selling different versions of works, changing the previous music market model dominated by records and single songs
Examples of famous NFT music works
Compared with visual art works, NFT belongs to a relatively new field, and there are not too many music works at present. The more famous NFT music is from traditional famous music creators.
Huang Mingzhi NFT Music: Bypassing Bank Direct Earnings
The famous Malaysian music creator will cast some of his works into several NFTs in 2021, then destroy the original works, and then put the NFT works on the platform OpenSea for sale. If they are all sold out overnight, including 20 copies of "Booming High Voice" As well as his specially created songs such as "Go NFT", they were all sold out, with an estimated revenue of more than 900,000 US dollars.
In addition to proving that musicians can make a profit, Huang Mingzhi's NFT is also a controversial singer in Malaysia, and he often criticizes the government. Publishing his works through decentralized technology, and then earning considerable profits, is equivalent to successfully bypassing the Malaysian government, banks and commercial institutions.
Sakamoto Ryuichi's classic masterpiece: turning notes into NFTs
Japanese music master Ryuichi Sakamoto NFT will be launched in December 2021, called the "595 music notes" NFT plan, which will cast the main melody part of his famous music work "Merry Christmas Mr. Lawrence — 2021" into 595 independent NFTs,
"Merry Christmas Mr. Lawrence" is arguably Ryuichi Sakamoto's most famous and world-renowned work. It originated from the theme soundtrack of the Japanese director Nagisa Oshima's 1983 film "Merry Christmas, Mr. Lawrence" (Taiwan translation "Captive", Hong Kong translation "Merry Christmas on the Battlefield"). "Merry Christmas Mr. Lawrence" has had numerous adaptations and remixes since its release 30 years ago. It is also the most internationally acclaimed work in the Japanese music industry. Ryuichi Sakamoto also established his status as an international music master. Today, its note becomes an NFT sale that makes a lot of sense.
Chen Huanren NFT Music: Increase the income of musicians
Hong Kong musician Chen Huanren released a music NFT in mid-2021. The content is his two works "nobody gets me" and "The XXXX Is An NFT", which were finally sold in ETH and Binance coins respectively, with a total profit of about 1.5 million Hong Kong dollar.
In the interview, he admitted that the reason for issuing NFT is to revive the income of musicians. He believes that many musicians in Hong Kong have low income, so he tried to sell works in the form of NFT to try to break the predicament.
Liu Yida's avant-garde NFT music: mainly non-mainstream works
Famous Hong Kong musician Liu Yida has always been known for his avant-garde style. Earlier, he shared his music journey in Hong Kong from the 1960s to the 1980s with the title "Abbot Seeking Roots" on Facebook. Later, he announced the release of music on OpenSea. work.
At present, Liu Yida has set up a special page called Tats Lau Yee-Tat Music on OpenSea. So far, more than 30 NFTs have been uploaded. The content is mainly non-mainstream music, and there are also works that pay tribute to the famous British band Pink Floyd. The total volume is 4.2 ETH. Non-Fungible Token Development Services
Liu Yida is famous in Hong Kong for the band "Da Ming One School". His personal works are not well known. The re-uploading of a batch of works has been well received, and he may be able to make breakthroughs in terms of income and popularity.