What Are The Pros and Cons of Extended Car Warranties?
It's smart to consider the pros and cons of an extended car warranty.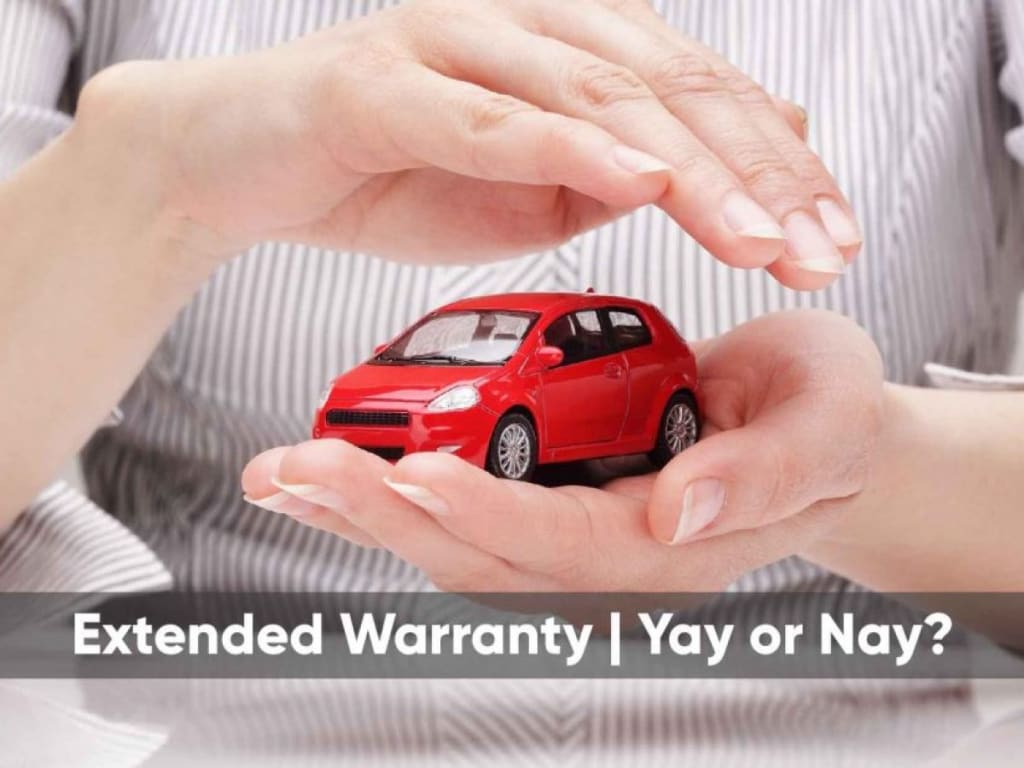 If you're the owner of a vehicle, you're aware of how valuable it is. With valuable assets like this, you should think about the advantages and disadvantages of an extended warranty on your vehicle.
Every new car comes with guaranteed protection from the factory for your vehicle's most essential components and systems; however, these generally only protect your vehicle for a period of three to five years from the date of purchase. A car purchase is a significant investment, and acquiring additional insurance for it can help you save money on the expense of owning a car in the future. Let's consider the advantages and disadvantages of extended warranties on cars and discover how these plans can give you peace of mind while on the road.
Benefits of Extended Car Warranties
Protection plans for vehicles can help you save cash on repairs to your car in the long run.
Extended warranties on autos can be costly; however, paying for the coverage every month will help you avoid the cost of sudden large repairs in the future.
Most extended warranties have the option of a $100 deductible. This means that if you bring your car to the repair shop to repair a covered issue, it will only cost you $100 when you receive the service regardless of how expensive the labor and parts are.
Some vehicles require more extended warranties than other models; however, getting extra protection will never hurt. If your car is in some of the categories below, then an extended warranty on your vehicle might be beneficial for you:
The factory warranty you purchased has expired.
You drive a high-end automobile.
You are driving a car with high mileage.
Extended warranties on cars are great for security.
An extended warranty purchase is always a great option to give you peace of mind while on the road. Certain cars benefit more in terms of extended warranty protection than others. We advise car owners to research the quality of their vehicles to ensure they don't have to pay for coverage they don't want or don't want to use.
Third-party extended warranty for cars from third-party companies offers extremely flexible coverage choices.
If you're looking to purchase an extended warranty for your car, You have the option to purchase from your vehicle's manufacturer or an outside extended warranty provider. Here are the advantages and disadvantages of extended warranties offered by the manufacturer:
The advantages of Manufacturer Warranties
Original parts that are guaranteed for repairs and technicians explicitly certified to fix your vehicle
Car plans tailored to meet your specific requirements
The disadvantages of manufacturer warranties
Repairs are required by the dealer.
Make it possible to purchase an extended warranty with the vehicle purchase.
It is more expensive than a third-party warranty if you incorporate the plan into your vehicle's financing.
Extended car warranties offered by third-party companies have benefits as well as disadvantages. Let's look at both options so that you're able to make the right car protection choice for your car.
Cons of Extended Car Warranties
Extended warranties do not guarantee repairs in all cases.
If your car has been damaged by accident or caused by the elements, your warranty will not provide coverage for repairs. It's a better option to make an insurance claim through your company for the damage. Extended warranties on cars only will cover repairs and replacements for specific parts following an accident.
You are not able to benefit from the extended warranty.
Extended warranties on cars can be a great option to shield your money from the cost of costly repairs if your car breaks down. However, there's no assurance that your vehicle will stop working. You may be paying for insurance that isn't needed.
Are extended car warranties worth? Do they need it?
The benefit of having an extended warranty for your car is a good idea for many drivers due to the peace of mind that it gives. It's beneficial to be aware that the extended warranty will cover some most costly repairs your car may need.
Extended protection might be worth the cost If:
You're planning to keep your vehicle for a greater time frame than is covered under the manufacturer's warranty.
You are planning to sell your vehicle, and you want it to stand out to potential buyers.
You have a car with a high mileage that's likely to fail.
Your vehicle is equipped with expensive technologies or manufacturer-backed equipment.
A warranty extension for your vehicle might not be worth the cost If you:
You can be certain that your car won't require any unplanned repairs because of breakdowns.
You'd instead make repairs from your pockets.
In considering the advantages and disadvantages of extended warranties on cars, It's best to determine if you're willing to take on the costs of typical breakdowns in your vehicle. Here are some most expensive repairs and replacements you may be faced with as per Research.
Compressor for air conditioner replacement - $1,330.50
Motor for power window replacement - $312.35
Time chain replacement - $1,281.60
Alternator replacement - $708.50
Starter replacement - $596.95
Fuel pump replacement - $1,317.10
The breakdown can occur unexpectedly, and even the best-performing car may require expensive repairs throughout its life. The best method to prepare for such expenses is to sign up for a service plan before the event of a breakdown. Whatever vehicle you drive, We believe extended plans to protect your vehicle are worth the investment.