Twenty Five Percent Of The Work Force Is Self-Employed.
Self Employed Garage Owner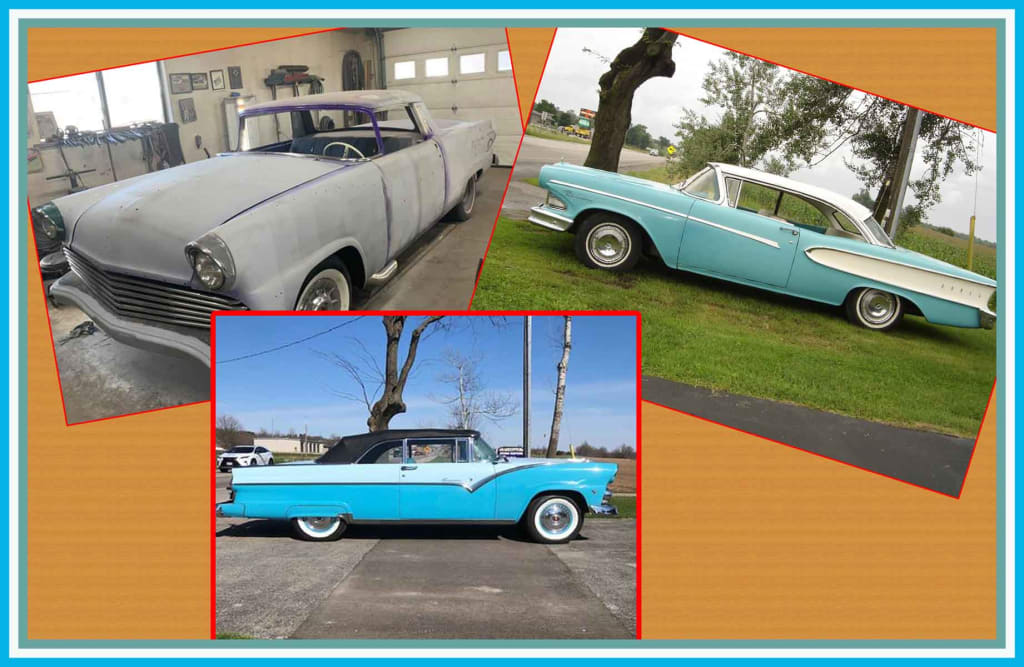 I'm scanning Facebook for some old-time friends and colleagues from my younger days. I hear a rumor they occasionally hang out at this popular social media site.
It didn't take me long to come across a pal of mine from our apprenticeship days, and a frequent automotive swap meet partner.
Being Self-Employed Doesn't Pay The Bills
As a small business owner, he must have picked up a little flack from an unhappy customer that works for a local tech company. Kevin, the Facebook author, like me, is not a born writer. We are trained technicians in the wonderful world of anything that moves, "we fix." And, may I add, with very little fan fair and appreciation,
But in his story, well I would've worded it a little differently, but the outcome would have been the same.
This is what he wrote on his Facebook page for all the people that are forgetting, 25 % of all Canadian workers fall into this category of self-employed.
Remember, he is self-employed and an automotive garage shop owner.
Kevin's Facebook Article;
Suppose you ask yourself why the self-employed charge so much for their services. They don't get paid sick leave or vacation pay. They don't get bonuses for outstanding performance nor for anything at Christmas. They don't have an insurance plan, nor do they qualify for unemployment insurance that they by law have to pay into.
Also, the skill set is expensive and needs to be compensated for along with their invested time to prepare for you or your affair. So next time you ask, remember that the self-employed love being their own boss, but that love doesn't pay the debts.
Happy ENTREPRENEUR Day! Repost if you're your own boss or have a good friend that is! Respect the hard-working self-employed.
Author Kevin Dombrowski "Kevin's Kustoms"
Now --- "I like it!"
As a retired truck and coach mechanic and garage owner, I agree with his assessment.
One particular year I needed a little monetary help in my slow period. I went to a bank manager that always advertised in the flyers. "If you need a hand, please reach out to us. We are there to help." After a short visit to the friendly manager, this is what he had to say.
no, no, and NO! We don't lend money to automotive garages or business related to cars because; you people have to keep re-training your employees. You have to pay premium wages for experienced employees. The tools you need to do your job "probably" are expensive.
For us to recoup our money, your tools and equipment would be worth .o5 cents on the dollar, maybe. Not nearly enough for collateral for any bank or institution to take a loan seriously!
He proceeded to say in comparison.
Variety store employees do not have to be re-trained every month or year to be a cashier. You can pay them minimum wage, and theoretically, anybody can do their job. The collateral we need is in the store, and product.
After realizing I wasn't going to get any jingle from this guy and I'm halfway out the door.
He again is telling all the reasons why he and his bank were not going to invest in any mechanical institutions he called it.
* Bank Manager was right; the average mechanic could have a minimum $40,000 dollars plus invested in his personal tools.
* He does have to be re-trained often to keep up with the ever-changing automotive industry.
If the automotive tradesman was lucky enough to work at a car dealership, your training and updating could be free, and, all expenses paid. However, if you are self-employed, the cost of the course comes out of your wallet. The lost wages while you are upgrading your talents is also absorbed by the mechanic or the small business owner.
So Keven, the author of this article, was right; the bank is right. The disgruntled customer, well you decide.
Respect these hard working self-employed people, whether it's an independent building contractor, commercial fisherman, loggers or a truck driver that delivers your groceries to you and your family. Self-employed are 25 % of our work force in Canada and the U.S. These people don't get a ten-day paid sick leave for every year; there's no severance pay.
"No Work …No Pay."
Respect these self-employed hard-working people.
Kevin old buddy, I reposted your story just for you!
Being Self-Employed Doesn't Pay The Bills
If you like my article, check back for more and, please check out my website.
Sixpaque.ca OR BlogginginCanada.com
Author … David Allan Wiles
social media
I'm a truck mechanic by trade, a Canadian blogger by night. Some of my articles sound and might have the feel that this guy has been around the block, well, I feel I have.
Receive stories by dave Wettlaufer in

your feed