Telematics and Vehicle Tracking: What's the difference?
Whether you transport medicine, bulk retail items, or fuel, if your fleet is inefficient, then your customers suffer.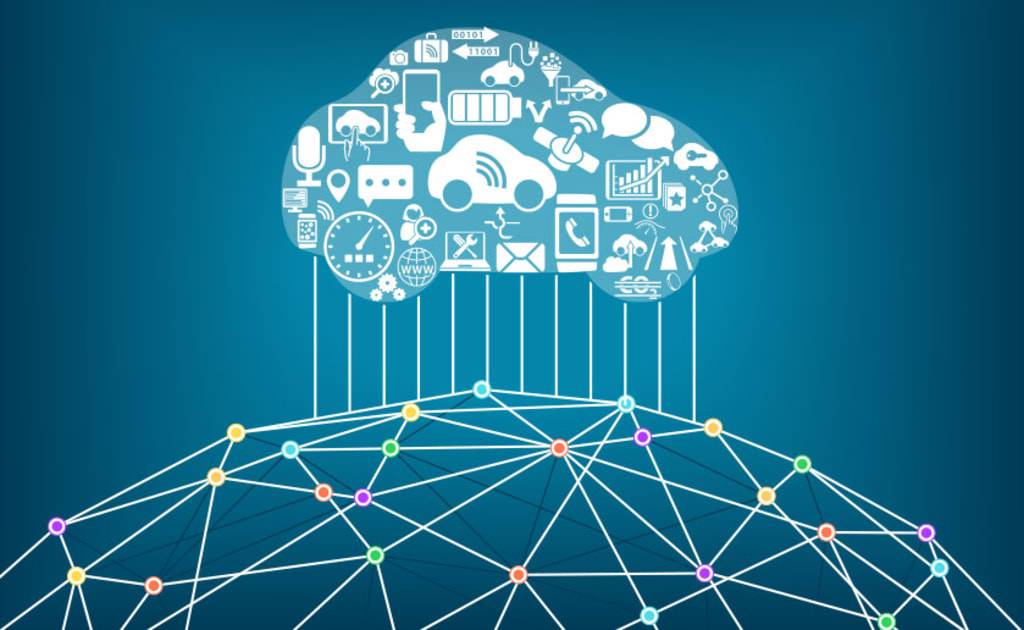 As a fleet manager, it's your responsibility to make sure that your fleet's operations run smoothly. Customers expect their goods to be safely delivered on time. And they should--their business depends on you handling yours. Whether you transport medicine, bulk retail items, or fuel, if your fleet is inefficient, then your customers suffer.
One of the most important keys to productivity in any industry is communication. Surely you've heard that "communication rules the nation," right? Technology has provided developments like telematics and vehicle tracking to make communication work for freighters. What's the difference between telematics and vehicle tracking? Keep reading to find out!
Vehicle Tracking: Great But Limited
Vehicle tracking is pretty straightforward and self-explanatory. It's a system that allows you to track the location of a vehicle--usually in real-time. It's what is more commonly known as GPS. It can be used to track the location of a vehicle or direct a driver to his or her destination.
Vehicle tracking has been a mainstay as a fleet management solution for the better part of the last two decades. Fleet managers use tracking devices to monitor their drivers' whereabouts and stay current on route progress. They're also able to program routes into GPS enabled tablets, which makes for more efficient route planning. No more drawing routes on roadmaps!
Vehicle tracking has helped freighters to become more efficient in their operations, but it's limited. That's where telematics comes in.
What Is Telematics?
Have you ever wished that the trucks in your fleet could tell you what's going on behind the wheel? Telematics allows vehicles to do just that.
Telematics is the ultimate communication system for your fleet. Why? It allows your trucks to give you detailed information on their condition and the drivers' performance. It's ideal for driver accountability, vehicle maintenance, and efficiency solutions.
In terms of the hardware, it's a black box that is able to send and receive information wirelessly. And just like the black boxes on airplanes, they're crash-resistant.
It gives you information about the vehicle's fuel efficiency, performance, and truckers' driving habits. Your drivers will be much less likely to cut corners or drive recklessly knowing that you will get an in-depth report on their driving.
What Are The Benefits Of Telematics?
As you can see, telematics tracking is like data analytics for vehicles. The more informed you are, the better you'll be able to make operational decisions and changes. It also greatly produces performance. MedCare saw nearly a 20% increase in productivity once it implemented telematics solutions.
One of the main benefits of telematics is that it can help to lower your insurance costs. Some insurance companies offer safe driving rewards. Those companies use telematics to monitor safe driving habits. It's simple--the safer you drive, the more money you save on auto insurance.
Another great benefit is that it gives you real-time data about your vehicle's condition. It can notify you of breakdowns and automatically call 911 for you in the case of a wreck.
It also tells you about the vehicle and driver's performance by detailing breaking habits, idling periods, and a vehicle's average speed. It can even tell you how fast the driver accelerates and the speed at which the truck takes a corner. This cuts down on unnecessary breaks and speeding to make up for the lost time.
All of the data provided by the black box gives you the tools to increase your fleet's productivity and improve driver safety. The more comprehensive telematics software packages include preventive maintenance capabilities. With all of that information at your fingertips, you'll be more able to make improvements that will increase customer satisfaction and profits.
The biggest difference between vehicle tracking and telematics solutions is that telematics is more encompassing. Vehicle tracking is a feature of a robust telematics system. So, why get only a piece of the pie when you can get the whole thing?