Mechanic Rant
A Very Long Day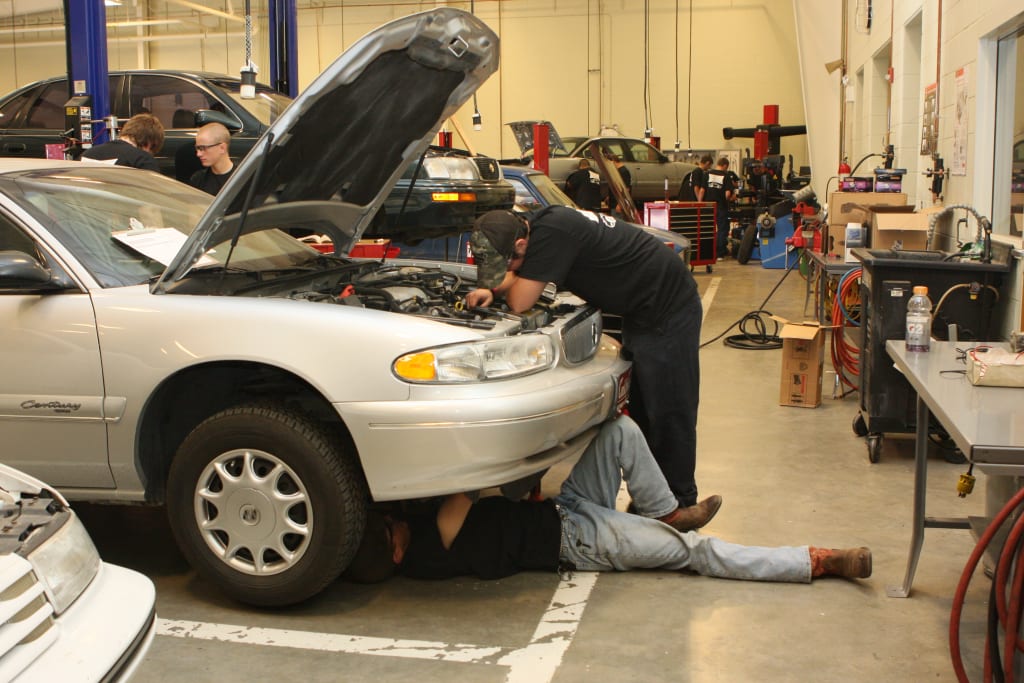 Google Image
As a woman, not a lot of men tend to believe when we say we know a little bit—if not a whole bunch—about vehicles. Which, I guess in our current world, men don't expect women to know much about anything. Yet, like women, not all men know the first thing about vehicles or how to maintain them. Personally, in my relationship, neither of us know much about vehicles, but needless to say, I know more. No, I don't know how to change rotors, breaks, or much of anything, but unlike my man, I at least know when it's time to start paying attention and get things checked. There are a lot of things I know that make sense, like I know when it's time to change the oil but I don't know the first thing about coming about it.
You're probably wondering why rant or even bring such thing up and waste time writing about it? Well, let me tell you. Today I turned 36 weeks pregnant, and yes, I am so thankful for my little guy and my relationship. My boyfriend and I have been together about three years now and throughout all the ups and downs, we happily live together. However, as time starts to pass by, slowly but surely, you start figuring things out about your love that you probably should've known from day one. For example, I wish I would've known that he was a game addict, spent more time in the water than a fish, and that he didn't know the first thing about maintaining a vehicle. I'm okay with the first two things, like hey, a guy has to live his life, but seriously, how could it be that you've never taken the vehicle that we will be bringing our child home in to get checked on?
Personally, I grew up with three brothers who aren't the best mechanics but would like to think of themselves as they were, so I get it, you don't have to know how to do everything. Yet, when someone is constantly nagging you to get the rotors, the oil, the tires, and basically everything checked, and you still put it off until it sounds like you're driving the worst annoying vehicle out there, and you still don't get it checked, don't be surprised when someone else has to take initiative. Most men back then, and even some now don't like it when their women showed them off and did things better or simply took initiative first. My brothers and my father never once taught me the simplest thing about a vehicle, yet behold, I can detect early signs of "something is wrong" with my vehicle.
Yeah, you're probably thinking, why is she over reacting? Well let me tell you. As I kill precious time here sitting in a waiting room, as if I were in a hospital, surrounded by strangers staring at me type away, all I can think about is everything I need to do when I get home. Yet, above the whole thing, I'm thinking about how much "our" neglect of our vehicle is going to cost. In case you never neglected a vehicle before, let me tell you, it is NOT cheap whatsoever. So yes, I got the estimate and oh boy, it's two thousand and some, and the only thing I can think of is how do I want to kill my boyfriend? Now instead of having to worry about the things my child needs, I need to worry about the only vehicle we currently have to get around. Moral of my rant: Don't leave things until the last minute to get things done, because it can really cost you.
About the Creator
Short. Intelligent. Beautiful. Bilingual. Write about many different topics all of which interest me or are about me.
Reader insights
Be the first to share your insights about this piece.
Add your insights