Is it possible to drive home after a failed MOT?
An MOT test doesn't have a set price, and an MOT centre can charge as much as £54.85 for its services. If you choose a garage or a car mechanic who will reduce the cost of a MOT because you've agreed to a full service, then that is money you'll want back straight away.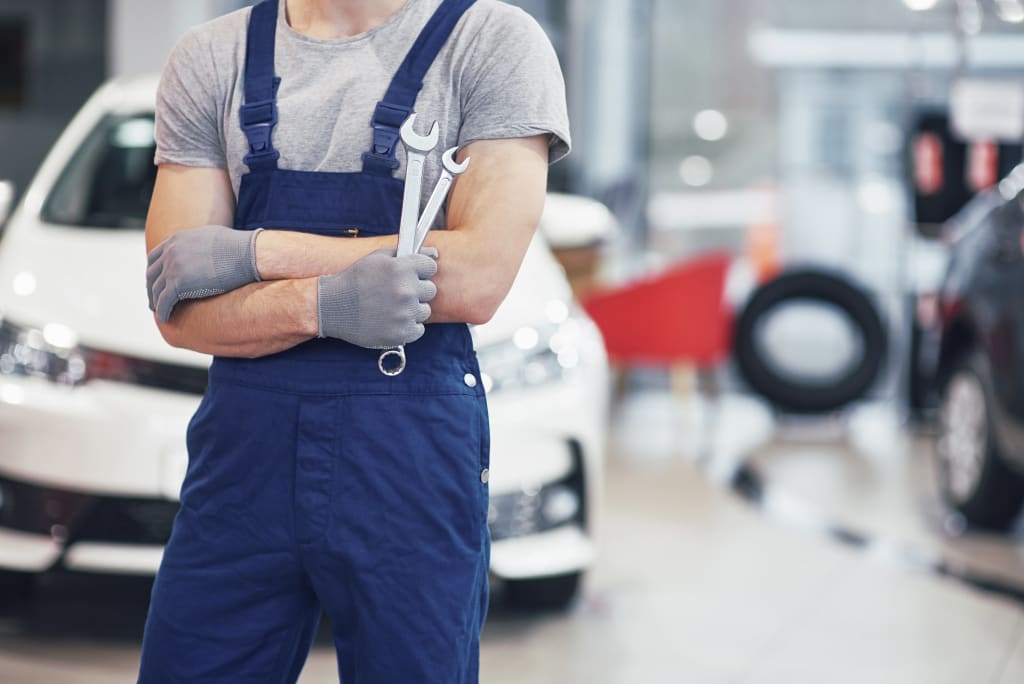 You have up to a month before your existing MOT certificate expires to get your car MOT tested; the precise date will be on your MOT certificate. As a result, some users have wondered if they may still drive it after it has failed because their certificate is still valid.
If your vehicle fails the test and its existing MOT certificate is still valid (i.e., if your test was done before the expiry date), you can still drive it as long as no 'dangerous' problem(s) are stated in the MOT.
Is it possible to have a service and an MOT at the same time?
MOTs and vehicle maintenance are two different services. The key distinction is that an MOT test is mandated by law, and the checks are designed according to the DVSA's rigorous guidelines. A car service, on the other hand, is checked against recommendations established by the vehicle manufacturer rather than the DVSA and is suggested every six months or once a year, despite the fact that it is not needed by law.
Your car will be tested against both the DVSA and the vehicle manufacturer's standards at the same time, so scheduling your service and MOT at the same time is the best way to guarantee your car is safe to drive. You can also get a discount on your MOT if you combine it with a service.
It not only saves you money and ensures that your vehicle is as secure as possible, but it also eliminates the trouble of having to return to the car service and repair centre UK later in the year during working hours.
So, if your car requires any repairs to pass an MOT test, search online and book your car with an MOT centre that also offers car service and repair work as this will save you time and money.
Will a car's MOT fail if it has to be serviced?
The 'service interval indication' on a car's dashboard, unlike other dashboard lights, will not cause the car to fail its MOT; it is primarily intended as a reminder for you to ensure that your vehicle has its yearly maintenance.
MOTs and service are both necessary for your car's continuous health, yet they serve distinct functions. MOTs ensure that your vehicle is safe to drive on the road, whereas services refresh vital fluids and parts in your vehicle, extending the vehicle's life and keeping it roadworthy.
Even while having a service prior to your car's MOT test isn't required, some of the areas covered in service at garages in Reading can help your car pass its MOT, saving you time and money in the long run.
Is it true that service affects the MOT?
Some aspects of the MOT, including tyres, brakes, and safety systems, will be covered by most providers. It also includes replacing certain critical engine components to keep the vehicle operating smoothly. In some complete packages, this might include changing the engine oil, fuel and air filters, and even spark plugs. This most definitely will help with the emissions test.
It is worthwhile requesting your local car mechanic to complete a pre-MOT health check on your car so you can repair the necessary parts required to pass an MOT test beforehand.
Is it possible to drive to a garage for repairs with a failed MOT?
Driving without a valid MOT is unlawful. You can only drive your car to be repaired or to a pre-arranged MOT appointment if it is roadworthy if your car has failed and the date on your certificate has gone.
This is the reason why it is recommended to book an MOT with a garage that also carried out car repairs as this will save you all the hassle and also money.
After a failed MOT, how long do you have to repair your car?
Your vehicle will need to be re-tested for MOT certification if it fails its MOT. Within ten working days, an MOT retest or partial MOT retest can be completed. This gives you plenty of time to make any necessary repairs before the retest for a pass.
product review
About the author
Car Services in Reading prides itself on providing great customer service, fair and competitive pricing along with great quality work that leaves you happy with the entire process.
Reader insights
Be the first to share your insights about this piece.
Add your insights