If everyone got to see the Lucid Air with their own eyes, they'd understand why they would see it as Tesla's closest competitor
The electric vehicle space is getting crowded. There are many electric vehicles to choose from. Out of all the electric vehicles I've seen on the road, the Lucid Air stands out the most.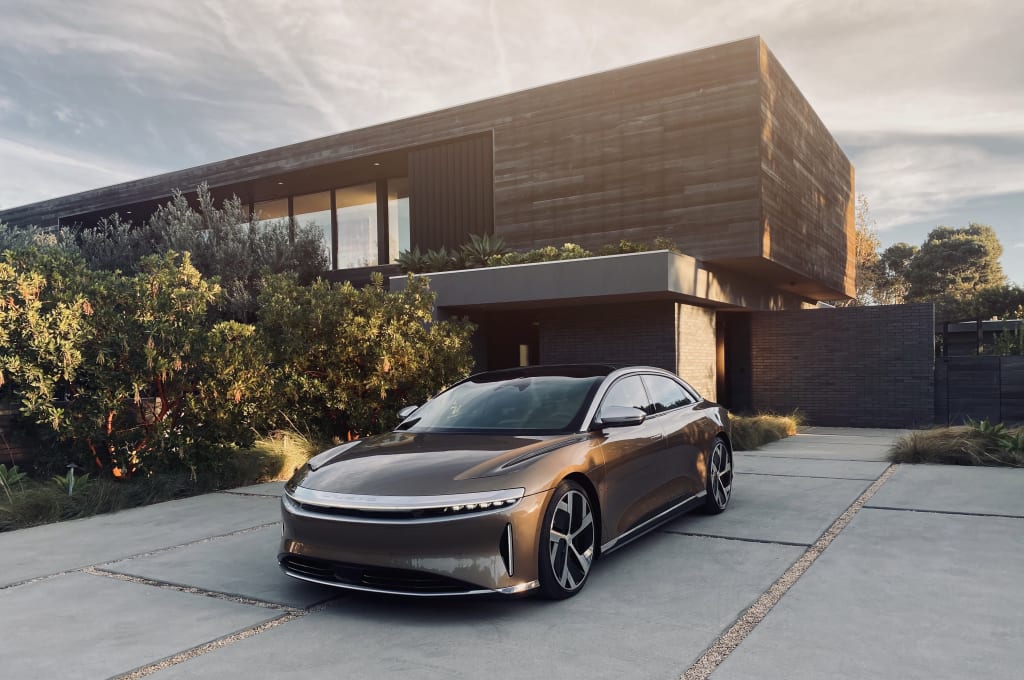 IMAGE SOURCE: LUCID MOTORS.
It was a normal day. I was out in public getting groceries when I witnessed a spaceship-looking vehicle going through the parking lot. After a couple of seconds of staring at that magnificent car, I realized it was the Lucid Air.
As I got to talk to the owner of the vehicle and learn more about the vehicle, the two main takeaways are that:
The interior is better than that of a Tesla
The feeling you get when you drive feels a lot better than most electric vehicles
But from the exterior, this car looks a whole lot different than what you'd see on the road. Sure, a Lamborghini or a Ferrari will stand out, but a Lucid Air, that car stands out even more.
The whole experience convinced me to look deeper into Lucid Motors, and from hours of research, I've never felt more bullish on the company.
Let's dive deeper into Lucid Motors!
The Bull Case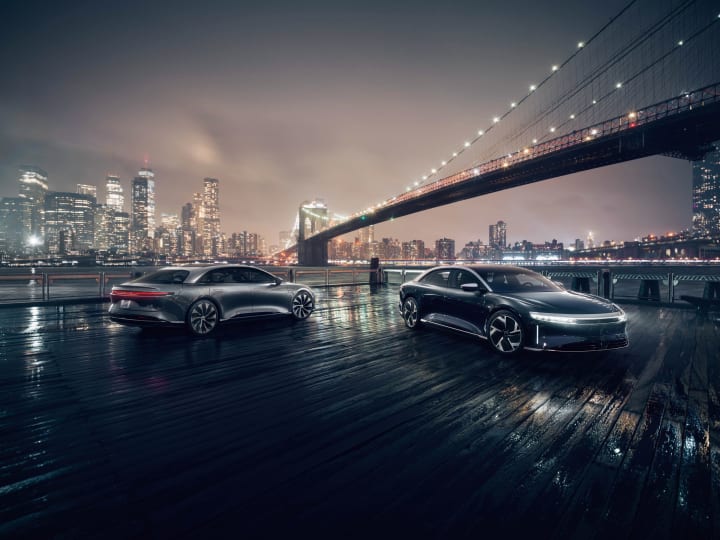 Firstly, Lucid Motors is a player in the growing electric vehicle industry. Within a couple of years, the electric vehicle industry will fully replace the internal combustion engine automotive industry. Investing in Lucid Motors is like investing in the electric vehicle industry.
While there are many startups in the electric vehicle space, it's important to note that not all competitors are competing in the exact same niche. Faraday Future is competing in the ultra-luxury segment. Lordstown Motors is in the pickup truck niche. Fisker is in the crossover/small SUV niche.
If there is one electric vehicle company that I can see Lucid Motors competing closely against, it would be Tesla. Both the Tesla Model S and the Lucid Air are competing in the same niche: large luxury electric sedans. The Lucid Air has a starting price of $77,400 while the Tesla Model S has a starting price of $89,990.
When Tesla first came out with the Model S, seeing a Tesla on a road was both rare and cool to see. They stood out because they were the only electric vehicles on the road during those times. As they started ramping up production and sold more vehicles, Teslas started becoming a common sighting on roads. They became so common that it felt like every fifth person owned one. The allure that Tesla once had faded away amid its success.
If more aspiring electric vehicle buyers saw the Lucid Air in person, I guarantee that many would prefer to buy it over a new Tesla Model S. The Tesla Model S Plaid will continue to be everyone's favorite electric vehicle since it's the fastest production vehicle in the world. However, if you have a budget that's below $100,000 and above $80,000, then I can see the Lucid Air being your top choice.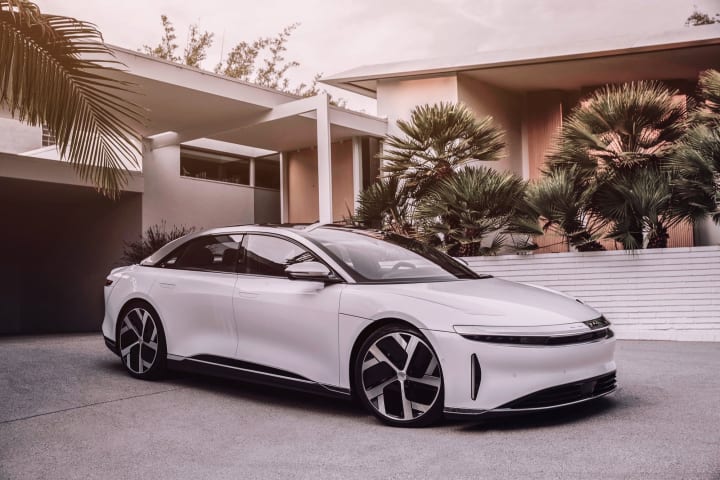 It's important to note that The Saudi Public Investment Fund currently has a 63% stake in Lucid Motors. When Lucid Motors went public, The Saudi Pension Investment Fund was one of the big winners of Lucid's public debut. With that, Lucid Motors is building a factory in the King Abdullah Economic City. While that factory is currently under construction, Lucid Motors completed its Arizona factory in December of last year. For now, Lucid Motors is producing its vehicles only in America.
Having the Saudis as a business partner is underrated. Saudi Arabia is a wealthy nation and it holds so much wealth that Lucid Motors can reliably go to the Saudis and raise capital from them. Furthermore, with demand for oil looking to decline as the world invests more and relies more on renewables, the Saudis will want to support Lucid Motors even more since it's one of their few tickets to getting the country to adapt to the changes happening in the world.
One thing that will make many preferring a Lucid vehicle over a Tesla vehicle is that Lucid Motors has developed a vehicle that has a higher range than what Tesla can offer. But when it comes to performance, Tesla continues to be the best at it.
Currently, the company is still producing cars before it can start delivering them to customers. In the meantime, people are doing test drives of the Lucid Air throughout the US. For now,
Conclusion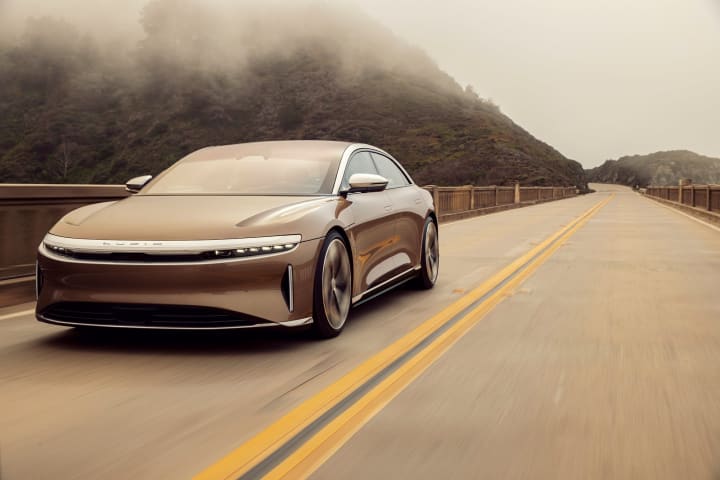 I'm excited to see Lucid come into the market and become "the next Tesla." Once they start ramping production and sales with their Lucid Air sedan, it'll be exciting to see them start making the Project Gravity SUV.
Considering how overvalued Tesla's stock is and how the Lucid Air has a much better design than the Tesla Model S, I wouldn't be surprised to see Lucid Motors's stock outperforms Tesla's stock by the end of the decade.
product review
The future is concerning. But at the same time, there are many things to be optimistic about.
*All views expressed in my articles are my own. Please do your own research and talk to a financial advisor before making any decisions.
Receive stories by Concerns of the Future in

your feed