How to Find a Car Garage You Can Trust?
Looking for a reputable local car garage in Reading to perform a car service, MOT, or repair? Read customer reviews online to find a local car garage you can trust with trained technicians for any MOT tests, car servicing and maintenance repair work you need.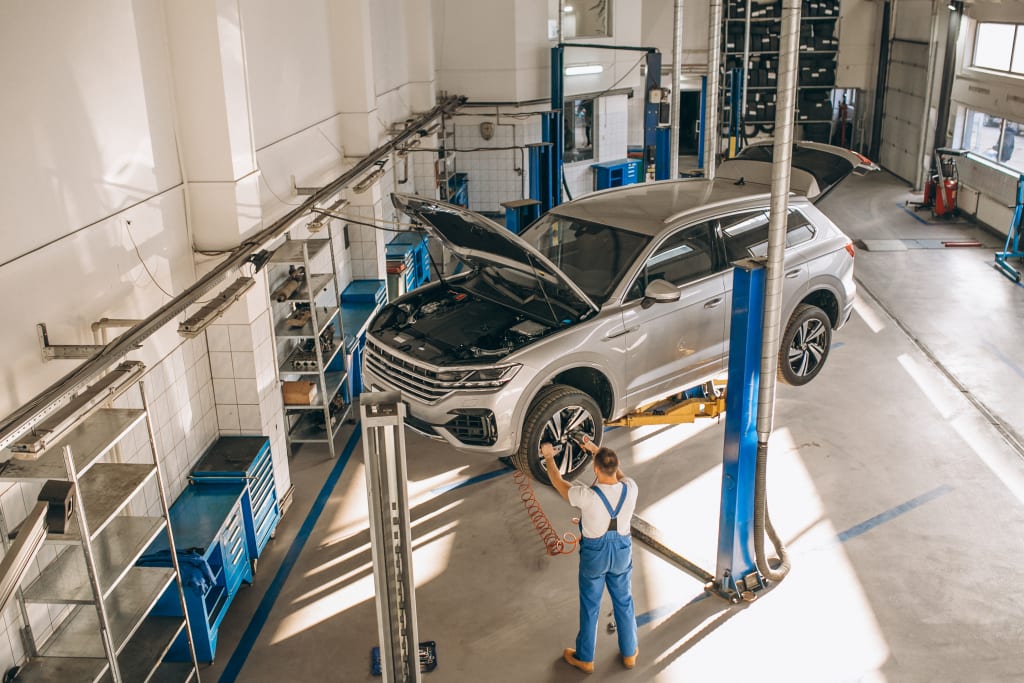 For every bad garage, there are ten more good ones with trustworthy mechanics eager to help you get back on the road.
The difficulty is that it's difficult to tell them apart!
There are, however, extra actions you may take to ensure that you get a fair price and that the work is done correctly:
1. Make sure the car mechanic explains everything - When you take your car to the mechanic, it's vital that you understand what's included in the repair. There are many questions to figure out how long the repair will take and how much your autos repairs will cost. The more you understand about a mechanic's profession when looking for a professional mechanic in Reading, the more at ease you'll feel, and if the technician is willing to discuss any car-related problems, you can trust them to perform a good job.
2. Read customer reviews - Many car garages rely on word of mouth and reputation to generate business since drivers rely on one another when deciding which one out of the various garages to choose. If you're told not to drive your car to a particular autos garage, you'll avoid it like the plague! The same can be said about trustworthy garages; if a friend or family member says good things about them, you'll most likely trust them and bring your car to them for repairs. If you don't have somebody to recommend a garage, there are hundreds of online reviews that rank them.
3. Check accreditation and awards - In order to operate in the UK, garages must have specific accreditations, and you should always check that a garage has the right certification before consenting to have a repair done. Garages are required to display their insurance and certificates for clients to view, so you'll know a garage can be trusted if its documents are plainly displayed.
4. It's very possible that something is too good to be true - You're in for a rocky ride if a technician promises to be able to do a full MOT for £20. Going with the cheapest option for vehicle maintenance is a risk since you get what you pay for in the end. We acknowledge that money is a factor in decision-making; nonetheless, excessively cheap pricing should be avoided at all costs.
5. Inquire about the parts they're using - You may not realise it, but if a part of your vehicle has to be replaced, a technician has various possibilities. 1 - They might be able to obtain a component from a components manufacturer. 2 - Because the cost of a repair might vary based on the components used, it's always a good idea to inquire about the garage's parts sourcing. 3 - If a mechanic isn't willing to tell you, you should look for another technician.
What does it mean to have a garage that is approved?
Approved Garages is a network of independent garages founded on the principles of trust and integrity. You may use the internet to find and schedule an appointment with a reputable garage in your area for a repair, service, or MOT, and you can choose based on user ratings and price.
What do they look for when it comes to MOT history?
On the MOT history check of a vehicle, the following details are recorded:
1. If the vehicle passed or failed the MOT test
2. The mileage recorded at the time of the MOT test
3. Which MOT centre carried out the test
4. What parts failed each test, and whether any of them had minor, major or dangerous faults.
5. When the vehicle's next MOT is due
What are the benefits of car inspections?
To keep themselves and their cars safe on the road, drivers should do a daily vehicle safety check. According to road safety experts, drivers should perform a safety checklist before leaving to ensure that their cars are totally roadworthy and prepared for the journey ahead.
Is it possible for a failed MOT to be recorded?
If your car fails the MOT, the test centre will issue you a "refusal of an MOT test certificate." The MOT database will be updated as a result. It is critical to check MOT history before purchasing a vehicle to ensure that you are aware of the vehicle's current condition.
how to
About the author
Car Services in Reading prides itself on providing great customer service, fair and competitive pricing along with great quality work that leaves you happy with the entire process.
Reader insights
Be the first to share your insights about this piece.
Add your insights