How does a hybrid car work?
A hybrid car works by adding a new level of propulsion into the mix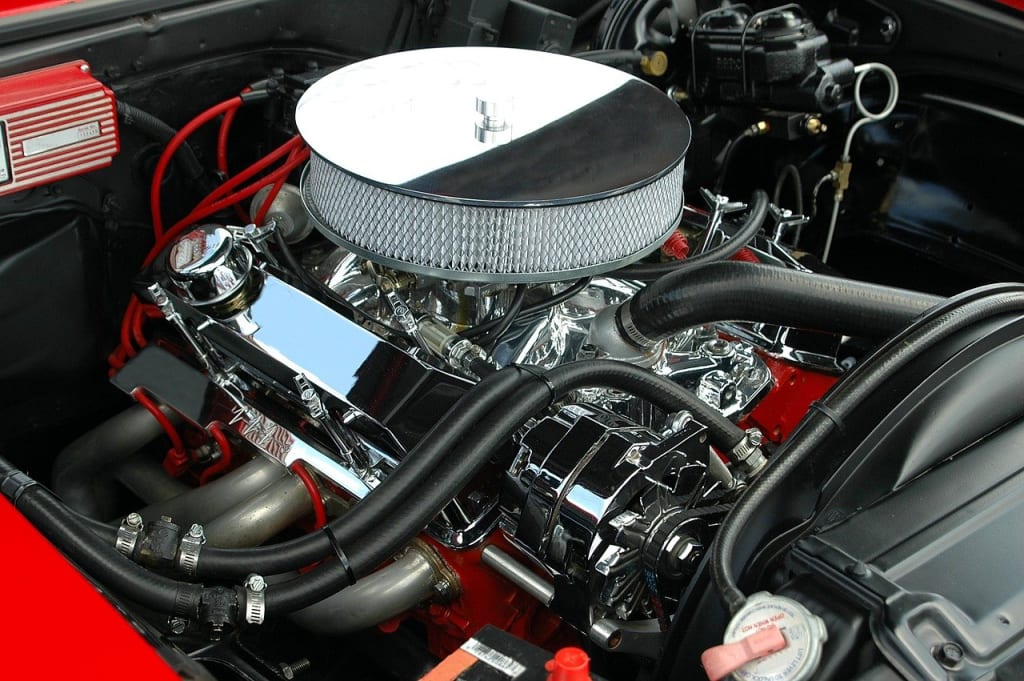 A hybrid car works by adding a new level of propulsion into the mix, combining electric energy with either petrol or diesel. Hybrid cars are taking the world by storm with their ability to consume less fuel and emit less CO2 than a comparable conventional petrol or diesel car. If that benefit to the earth doesn't completely wow you, you could be swayed towards the new car from its other benefits like lowering first-year road tax or company car tax.
In this blog, we will discuss how does a hybrid car work, what are hybrid batteries made of, how long does a hybrid battery last, will a hybrid car save me money and what is regenerative breaking in hybrid cars.
If you need an MOT, repairs or maintenance, get in touch with Kingham's Croydon today.
How does a hybrid car work?
Hybrid cars work by having a conventional engine alongside an electric motor and battery. There are three types of hybrid cars and they each work in their own unique way. The battery pack is powered by the engine, along with kinetic energy that is gained by the car being in motion. Some people call this 'self-charging' as once the car speeds up again, the electric motor is powered via the batteries to be able to continue with a smooth drive.
Parallel hybrid cars- These are the most popular hybrid type as the wheels of the car can be powered in different ways. They can power them either by the engine, electric motor alone or by the two working together in harmony.
Range extender hybrid cars- These types of hybrid cars only use their conventional engine to power the electric motor, not to use its engine for propulsion of the car.
Plug-in hybrids- This type of electric car is charged via plugging in the car to an outlet as well as being charged on the move. This is the most electrical hybrid that you can get as they have larger batteries than other hybrids and they allow the user to drive up to 30 miles on electric energy alone.
What are hybrid batteries made of?
While normal cars use a lead-acid battery, hybrid cars use a nickel-metal-hydride battery. If you get a plug-in hybrid, you will be using a lithium-ion battery. These types of batteries used in hybrid cars hold the ability to hold more energy in a small space, ultimately giving a better driving experience.
How long does a hybrid battery last?
A common misconception is that hybrid batteries do not last very long and are expensive to replace. This in fact is only partly true, if you were to replace a hybrid battery, it would cost an expense of £3000, however, the car is proven to last for a very long time. An example that shows this is the consumer reports that tested a 9-year-old Prius that had driven over 200,000 miles, yet the battery was running almost as good as new. In addition to this, many hybrid car manufacturers offer warranties, for example, Prius comes with an 11-year unlimited mileage warranty.
Will a hybrid car save me money?
The car will cost you a lot initially, but you will most certainly save money in the long run. In addition to this, because hybrid cars are still classed as a car of the future, they also have a high resell value. The main savings that you will take from owning a hybrid car is running costs like fuel or car tax. It's also worth noting that hybrids are great for if you live in the city, or do a lot of stops and starting as this is a part of how they charge. On the other hand, if you are used to driving on the motorways where you're consistently going at a high speed, a hybrid car may not be for you.
What is regenerative braking in hybrid cars?
Regenerative breaking in hybrid cars is gaining back energy from the stopping and starting of the car to store in the battery. By breaking, the kinetic energy is used and turned into energy into electricity. In a normal car, this kinetic energy would usually dissipate as heat through the brakes.
Thank you for reading our blog 'How does a hybrid car work'. If you need any repairs, maintenance or MOT's, get in touch with Kingham's Croydon today.
how to
I am an SEO specialist and committed professional who has the ability to run remarkably successful digital marketing campaigns in the most competitive sectors, using a unique blend of technical and creative expertise.