Do you know what are the various types of car services?
Do you need an MOT, car repairs or car services in Reading? Find the best garages with skilled technicians and the latest diagnostic equipment for all vehicle maintenance. Book with one that offers all three to save you time and hassle in the long run.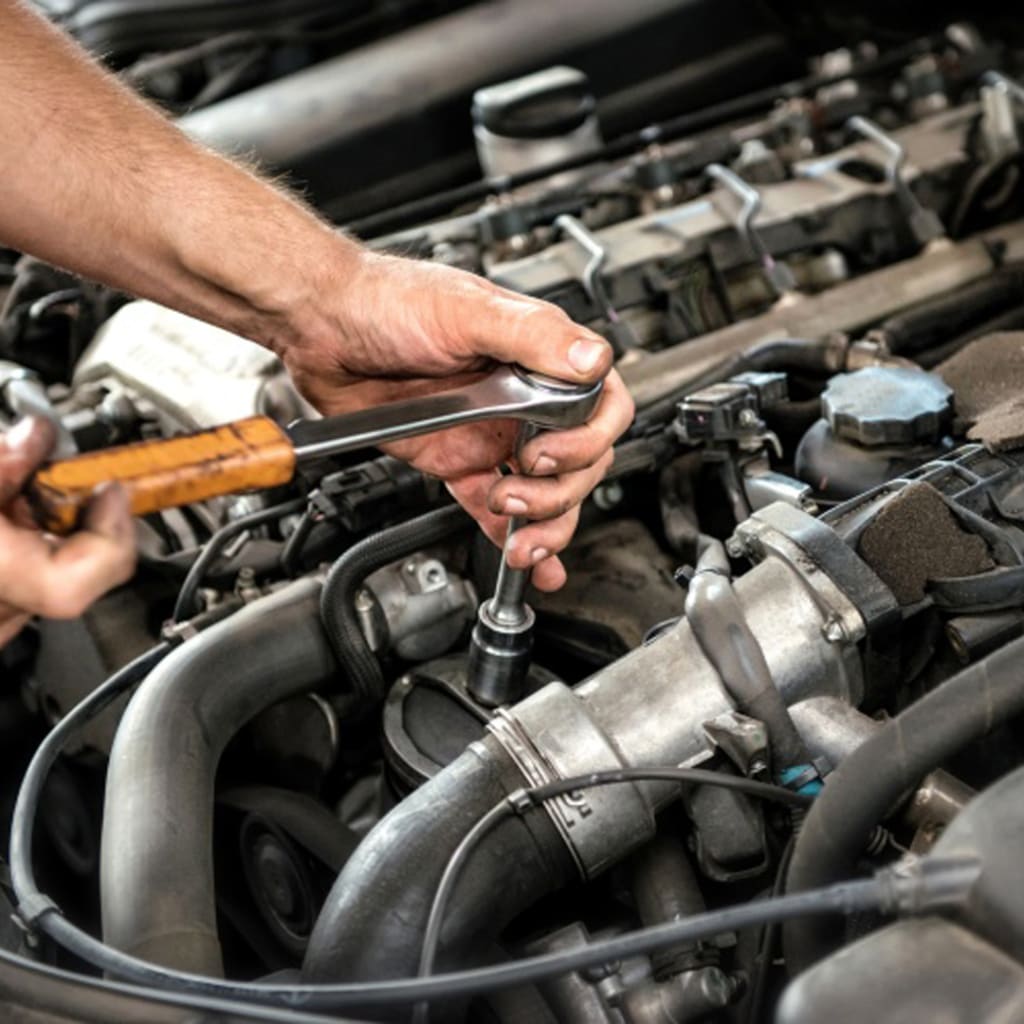 There are three basic sorts of vehicle services from which to choose:
Interim car service
An interim service should be performed every 6 months or every 6,000 miles driven, whichever comes first.
All services will involve a thorough examination of the vehicle's lights, brakes, tyres, steering, suspension, and fluid levels. An interim service might also contain the following:
• Changing the oil
• Replacement of the oil filter
• Examine the driving belt.
Full car service
A full service is advised every 12 months or 12,000 miles, whichever comes first.
A full service includes everything that is included in an interim service, as well as additional checks and modifications. It may involve up to 80 inspections of your vehicle. A full service could include the following:
• Replacement of the fuel filter (for diesel cars)
• Replacement of the air filter
• Inspection of the alternator and vacuum hoses
• Inspection of parking brake shoes
• Remove the road wheels and rotate them.
Major car service
After 24 months or 24,000 miles, this may be advised. A major service typically includes all of the checks and modifications included in a full service, as well as a few more. The following modifications to your vehicle may be made:
• Replacement of brake fluid
• Cabin/pollen filter replacement
• Replacement of spark plugs (petrol cars)
• Inspection of transmission fluid
• Battery test
Contact a car services in Reading garage and speak to a qualified car mechanic who will be able to suggest what type of service best suits your car.
Is there a difference between a service and an MOT?
Yes, a service is distinct from an MOT. It's normal to get both done at the same time, and many car garages in Reading offer a service and MOT package. However, they are not the same:
MOT
• An MOT is a yearly inspection of your vehicle's safety and roadworthiness.
• If your vehicle is more than three years old, it's a legal necessity to get it done.
• Without a valid MOT, you won't be able to drive your vehicle.
Service
• A service isn't required by law.
• It examines your car's wear and tear and is suggested to maintain it running at its best.
• Which inspections should be included in the service will be specified by the a car manufacturer.
When should you have your car serviced?
What a car service involves varies depending on the garage you visit and the service you pay for. In most cases, car service in Reading garages provide both an interim and a full car service. Some also provide a significant service.
Most current vehicles include a service indication that will notify you when it's time for a service. This will very certainly take into account the amount of time and miles since your previous servicing.
The manual will provide information about your car's recommended service schedule. Depending on the type of automobile you have, many manufacturers recommend getting a service every 10,000 to 20,000 miles.
Some garages in Reading charge for their services depending on a recommended time or mileage, such as:
• After 6 months or 6,000 miles, whichever comes first, interim servicing is required.
• After 12 months or 12,000 miles, whichever comes first, a full service is required.
• After 24 months or 24,000 miles, whichever comes first, a major service is required.
What does a car service involve?
All services include visual inspections of your vehicle, such as inspecting for damage to the body or wheels. They'll also do manual inspections on your brakes and transmission to ensure they're in good functioning order.
Your charging port, cables, and connections will be checked if you have an electric or hybrid vehicle.
During a car service, the following items may be examined:
• Oil and filter for the engine
• Exhausts, lights, tyres, and bodywork
• Steering and braking system
• Levels of fluid and coolant
• Suspension
• Battery
During your service, your mechanic will replace various worn car parts and fluids. However, the number of replacement parts and adjustments you receive is determined by the sort of service you schedule.
What is the cost of a car service?
The typical cost of a car service differs from garage to garage and is determined by where you live in and the model of your car.
Independent garages will have the widest range of prices, whereas major chains like Kwik Fit and Halfords should have a set pricing.
• An interim service might cost between £75 and £125.
• A full service might set you back £150 or more.
If some parts need to be replaced, the cost of the service will not cover them.
self driving
About the author
Car Services in Reading prides itself on providing great customer service, fair and competitive pricing along with great quality work that leaves you happy with the entire process.
Reader insights
Be the first to share your insights about this piece.
Add your insights