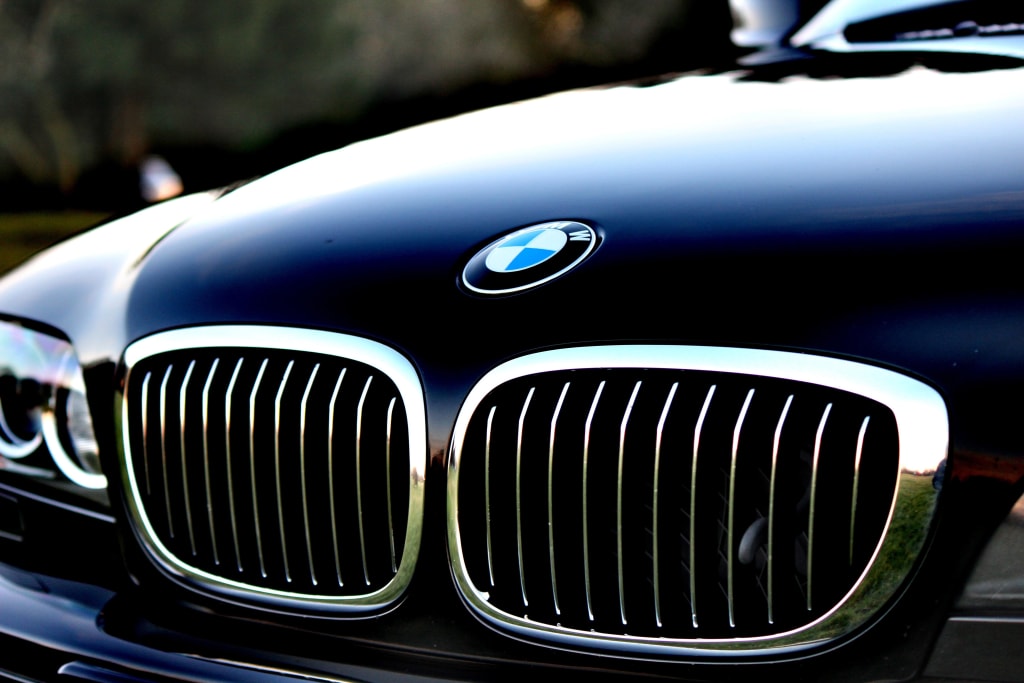 BMW, or Bayerische Motoren Werke AG, is a German luxury vehicle and motorcycle manufacturer that was founded in 1916. Known for its high-performance engines and sleek designs, BMW has become one of the most recognizable and respected car brands in the world.
One of the things that sets BMW apart from other car manufacturers is its commitment to innovation and technology. The company is constantly pushing the boundaries of what is possible with its vehicles, whether that means incorporating new materials, developing cutting-edge engine technology, or incorporating advanced driver assistance systems.
One example of this commitment to innovation is the BMW i-series, a line of electric and hybrid vehicles that are designed to be sustainable and environmentally friendly. The BMW i3, for example, is a fully electric vehicle with a range of up to 153 miles per charge, while the BMW i8 is a plug-in hybrid sports car that can go from 0 to 60 mph in just 4.4 seconds.
Another aspect that sets BMW apart from the competition is its focus on driving dynamics. BMW's vehicles are known for their responsive handling and precise steering, which make them a joy to drive on winding roads. The company's M-series vehicles, which are the performance-oriented versions of its cars, take this focus on driving dynamics to the next level with powerful engines, sport-tuned suspension, and other performance upgrades.
Of course, no discussion of BMW would be complete without mentioning the brand's iconic design. From the distinctive kidney grille that adorns the front of most BMWs, to the sleek lines and sporty stance of the company's vehicles, BMW's design language is instantly recognizable and always stylish.
In conclusion, BMW is a car brand that stands out for its commitment to innovation, technology, driving dynamics, and design. Whether you're looking for a sustainable electric vehicle, a high-performance sports car, or a stylish luxury sedan, BMW has a vehicle that will suit your needs.
BMW is known for its high-quality vehicles that are packed with a wide range of features. Some of the most notable features of BMW cars include:
Engine Technology: BMW is known for its high-performance engines. The company's vehicles are powered by a variety of engines, including inline-six, V8, and V12 engines. Many BMWs also come with a turbocharged option for even more power.
Advanced Driver Assistance Systems: BMW offers a wide range of advanced driver assistance systems (ADAS) that are designed to make driving safer and more convenient. These systems include lane departure warning, forward collision warning, automatic emergency braking, and parking assistance.
Connectivity Technology: BMW's vehicles come with a variety of connectivity features that make it easy to stay connected while on the go. These features include wireless smartphone integration, in-car Wi-Fi, and real-time traffic updates.
Suspension and Handling: BMW is known for its precise handling and responsive suspension. The company's cars feature a variety of suspension and handling technologies, such as active suspension, dynamic stability control, and rear-wheel drive.
Design: BMW is known for its distinctive and stylish design. The company's cars feature sleek lines, sporty stance, and iconic front grille. Many BMWs also come with a variety of design packages, including M Sport and Design Pure Excellence.
Luxury and Comfort: BMW cars are known for their luxury and comfort. The company's cars come with a variety of premium materials, leather seats, and advanced climate control systems to ensure a comfortable and enjoyable ride.
Electric and Hybrid option : BMW also offer a range of Electric and Hybrid vehicles, such as the BMW i3 and BMW i8, which are designed to be sustainable and environmentally friendly.
Reader insights
Be the first to share your insights about this piece.
Add your insights