5 Signs That Your Engine Mount Is Broken
Numerous symptoms might be caused by a defective engine mount.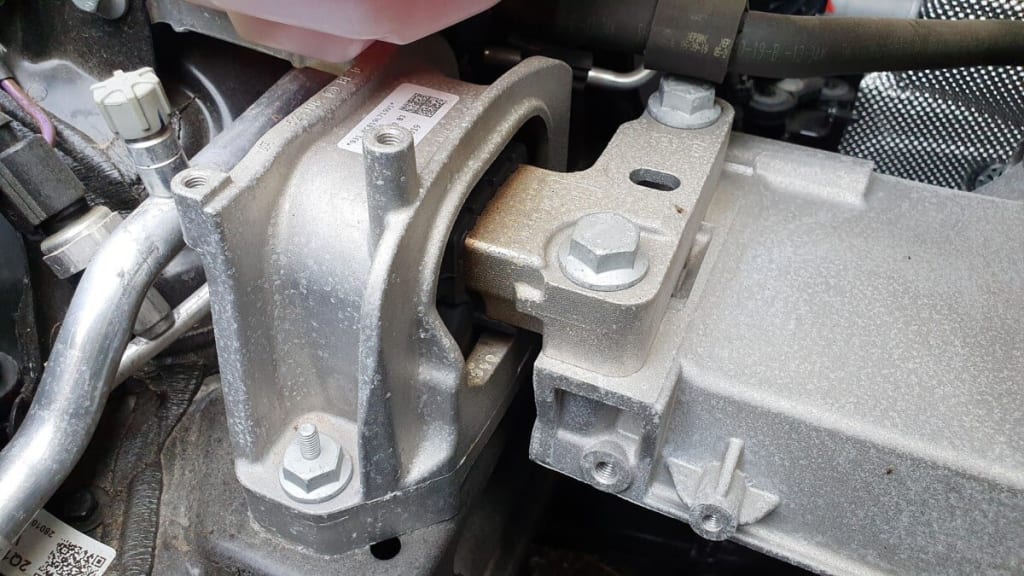 5 Signs That Your Engine Mount Is Broken
Numerous symptoms might be caused by a defective engine mount. These are some of the more typical ones.
A vehicle engine has a lot of moving parts, so mounting it immediately to the body of the vehicle would cause awful vibrations and make it impossible to converse inside without shouting.
Because of this, there are components between both the engine and the body known as engine mounts or motor mounts. The majority of the engine's vibrations and other noises are eliminated by them.
The disadvantage is that these engine mounts sometimes deteriorate and cause problems. To have a qualified mechanic work on your vehicle, you should look up car garages in Reading online and make an appointment. Let's start by quickly reviewing the signs.
The most common symptom of a broken engine mount is noises coming from underneath the bonnet when pressing or releasing the accelerator pedal. You can also notice startling vibrations or unnecessary engine movements. If the engine is tilted when the bonnet is opened, there is another clue. To find out if your vehicle failed a MOT test in the past because of a faulty engine mount, check MOT history for your car.
There are only a few widespread symptoms that can be caused by damaged engine mounts because they are non-movable components. The top five signs of a problematic engine mount, listed in more depth, are as follows:
1.Unusual Sounds from Under the Bonnet - The most typical indication of all motor mount issues is the possibility of hearing an odd noise coming from underneath the bonnet. The engine mounts are offered to lessen engine noise. Therefore, if you hear unneeded noise, there may be a problem with the engine mounts. This is especially true if you slam into a bump or pothole forcefully and the engine compartment starts to rattle loudly. If you hear something like that, you should look online for garages in Reading and get in touch with the mechanic right away because an engine mount that is broken can result in serious damage if it is not fixed in a timely manner.
2.Excessive Vibrations - The engine mount's purpose is to absorb and lessen an ignited engine's vibrations. As a result, if your automobile is vibrating more than usual, your engine mounts' rubber may not be functioning properly. Due to friction and high stress, rubber is a component that is susceptible to wear. The engine exerts pressure on the engine mounts in both directions, thus it is only normal for the rubber to deteriorate and lose some of its essential properties. To find out if this is what contributed to a prior MOT test failing, go online and search "check my MOT history."
3.Unnecessary Engine Movement - You won't immediately notice this symptom. When you open the bonnet to add coolant to the radiator, you can stumble upon it by accident, or you might discover it after the other two symptoms start to manifest. The engine will start to tremble and rattle erratically if the seal on the engine mounts starts to deteriorate. If you try to accelerate by pressing the accelerator, the movement can get considerably worse. You must perform repairs as quickly as possible because the engine's torque will further damage the engine mounts.
4.Engine Slanted - If the engine is tilted to one side when the bonnet is open, one of the engine mounts may be damaged. To confirm this symptom, keep in mind that certain engines are installed slanted from the factory. You can locate examples of this by searching for your car's make and model on Google.
5.Engine Jerking - When you open the bonnet, if your engine jerks when it is at idle, it may be due to damaged engine mounts. Just keep in mind that a bouncing engine at idle could indicate a number of different problems. It's not always a symptom of a poor engine mount, but it could be.
What is An Engine Mount?
A car is entirely useless without its engine, which is considered to be its heart. Strong connections that won't allow the engine fall to the ground are necessary to maintain the car's beating heart in place. These connections, which are referred to as engine mounts are in charge of securely mounting the engine.
The purpose of motor mounts, which come in a variety of sizes and forms, is to keep the rest of the vehicle from feeling engine vibrations. Engine mounts are therefore built of a combination of metal and rubber. The metal is in charge of supporting the weight of the engine and holding it in place even when the engine is producing a lot of torque.
The rubber component, on the other hand, is in charge of minimising any potential vibrations that might develop elsewhere. It should be obvious that several symptoms can result from engine mount failure once the functions of an engine mount have been understood.
Location of An Engine Mount
To lessen the engine's twisting when accelerating, engine mounts are placed on both sides of the engine, with a third one most frequently on the opposite side.
They are frequently positioned on the bottom of the engine, but they can also be in the top in some rear cases, so you frequently have to search from below the car to find them.
self driving
About the author
We are capable of fixing both foreign and domestic vehicles.
We offer MOT, car services and repairs all at one place
Reader insights
Be the first to share your insights about this piece.
Add your insights