10 Awesome Concept Cars That Should Have Been Made
Not all great ideas make it to production. These concept cars should all have their place on dealership lots.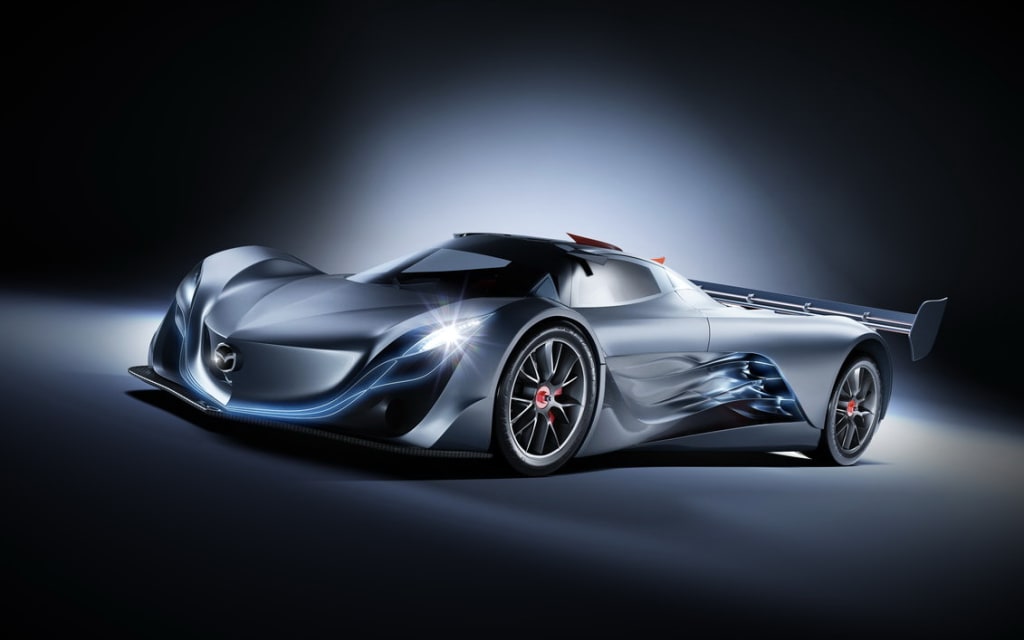 When I go out on the road today, I get a little bit wistful when I look at the cars I pass. Every day, it seems like the cars that are chugging alongside my convertible get more and more boring.
You see, I'm old enough to remember the days when cars looked different. Hard as it is to believe, there used to be a time when you could tell a Chevy from a Hyundai, or a Saturn from a BMW.
These days, they all look like the same kind of boxy, mommy van as bereft of personality as your run of the mill steering wheel. If they're not a bloated mommy mobile, they're a pickup truck that makes me wonder what the driver's compensating for. The whole thing makes me sick.
I get it. Little Timmy needs to go to soccer practice, and your husband needs to prove he's a man by owning a hatchback with roof racks or a truck rated to pull a jet. But, really, can't we get something just a little different on the road?
When I look back at some concept cars, I can't help but feel like they should have made it to market—if only to add a little difference to the scenery on my morning commute. Check out these models I would have loved to see make it to dealer lots.
The Citroen Karin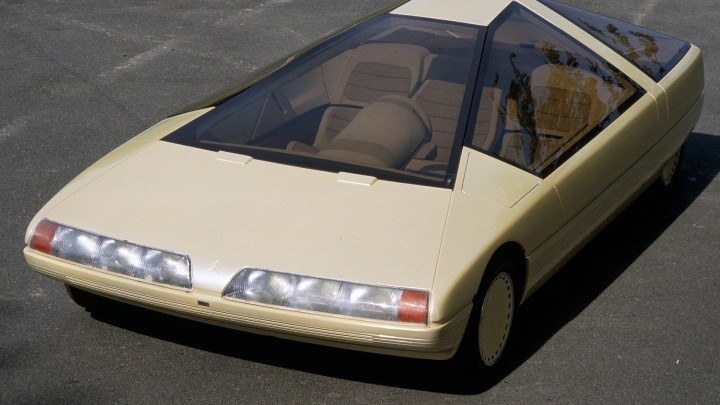 This car was never meant to be normal, nor was it meant to be something totally drivable. Even so, there's something incredibly refreshing about looking at the 1980 Citroen Karin concept model.
This was a pyramid-shaped car with three seats, a strange driving console, and a look that would absolutely turn heads. Sure, it may have been laughed out of the Detroit Auto Show (or so I'd imagine), but it still looked better than most of the crap we see on roads today.
The Mazda Taiki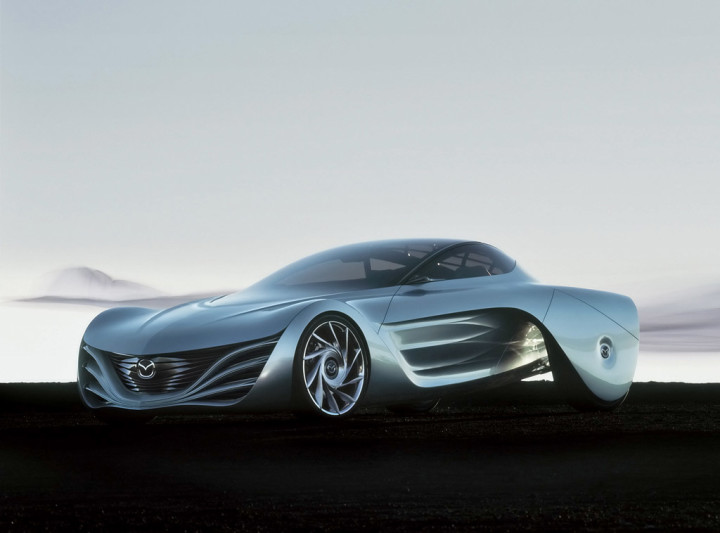 The Mazda Taiki was first presented in 2007 during a Japanese auto show. It looks a little funky, has virtually no trunk, and also has rear wheels that make you wonder how on earth it's supposed to turn.
Even so, it's more stylish than most of the mommy mini vans you see on streets. If this turned into the new midlife crisis machine, I would die a happy man.
The Esperra-Sbarro Eight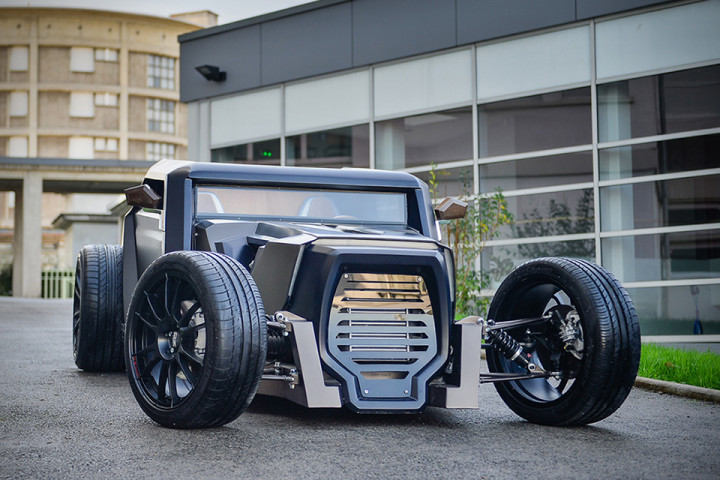 It seems like a lot of the modern concept cars that are worth talk about come from fringe designers, like Fisker for example. This cool "space hot rod" didn't come from a fringe brand, but rather, a specialty car design school that was asked to flaunt their skills at the Paris Auto Show.
The end result looked like a Hummer on steroids, had a Maserati-quality engine, and roared with a total of 368 ponies. This was a badass car! The problem with it, though, is that most people won't have any practical use for it.
Those students did a great job, though. I would still buy this bad boy in a heartbeat. This is a concept car I wish would make it to production in the worst way.
The Genesis Essentia
This is one of the few concept cars that may become a production model in the very near future. The car is made by Hyundai's luxury car line and has already debuted at the Detroit Auto Show.
The ultra-futuristic car looks like it is straight outta Tron, handles like a race car, and also has racing seats. It'll be nice to see a car that is capable of handling like an old school sports car, even if it is just whizzing past us on the highway.
The Infiniti QX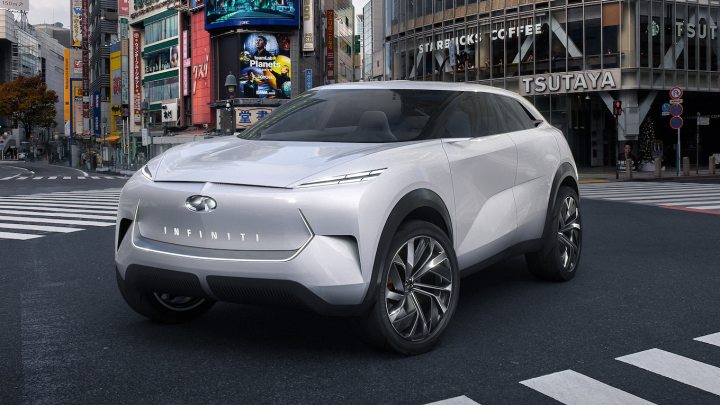 Okay, okay. I realize that there is a need for roomy cars that can haul around a bunch of kids/groceries/items. My issue is that most concept cars don't really add any imagination to their lines.
The recent concept Infinity QX SUV is a really nice twist on a typical large car. The suicide doors, comfy limo-style back seat, and overall interior design is what has me very interested in seeing this baby on the road. If I had to drive an SUV, this would be it.
Nissan IMs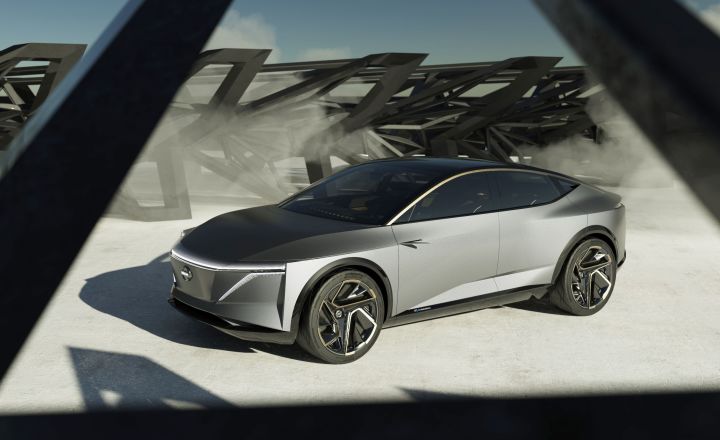 The Nissan IMs is one of the newer concepts that I've seen worth checking out, and I really hope that it's a car that gets the green light from execs. The IMs is a new type of car Nissan's branding as a sports sedan—a comfortable blend between a sedan size and a sporty interior.
The overall body of the car is definitely something new. I'm not totally sure how it'll go, but it's still a much-needed breath of fresh air on the road.
The Apple Car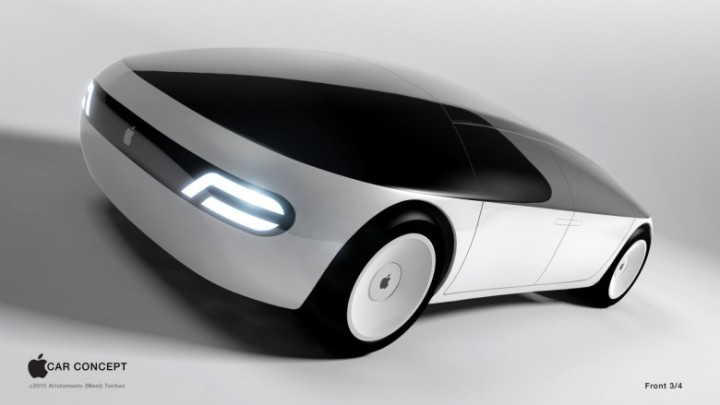 Now that Tesla is getting in on the car game, other major companies are starting to see if they can play their hand at auto manufacturing. Apple has long been rumored to be interested in taking its products to the road, and with those wishes come one of the weirdest concept cars in history to date.
Now, the alleged car design endeavor known as "Project Titan" has finally started to bear fruit. This picture above is said to be one of the first concept vehicles that Apple's made, all in hopes that they would make it to the mainstream.
The cars are alleged to be self-driving electric vehicles that will first appear on a limited run. That's so like Apple, right?
Mitsubishi Emirai 4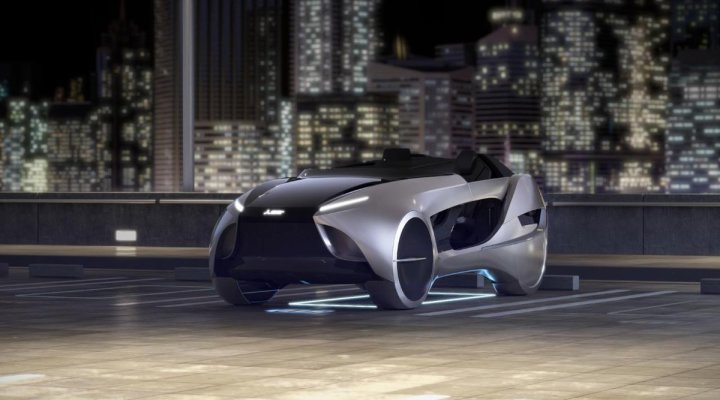 Mitsubishi might be ditching a lot of its models in the near future, but it's looking like they may become major trailblazers when it comes to smart mobility cars. This snazzy and pointedly unique machine is equipped with smart mobility, biometric feedback, and more.
Should the Emirai 4 ever make it to production, it'll become the single most recognizable car on the road. As much as it may hurt to say however, the chances of the Emirai ever making it to production seem pretty slim. Apparently, consumers don't like "new."
The Mercedes-Benz Vision Urbanetic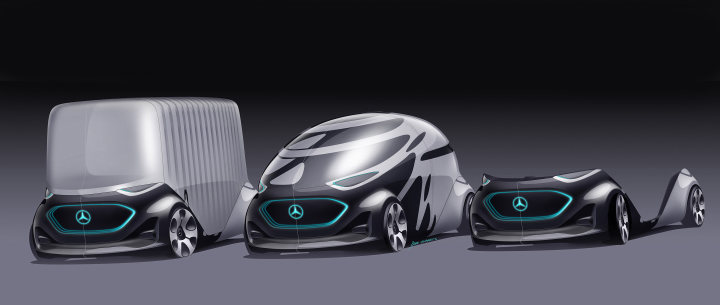 When the Mercedes-Benz Vision Urbanetic hit CES, everyone was wowed. I can't blame them either really. This is the first car ever invented to boast interchangeable bodies, as well as a base that works without a body.
The autonomous driving car looks like a hyper-futuristic acid trip on wheels. I'd still want to see this happen, even if it would be one of the ugliest concept cars in history.
The Jeep Wagoneer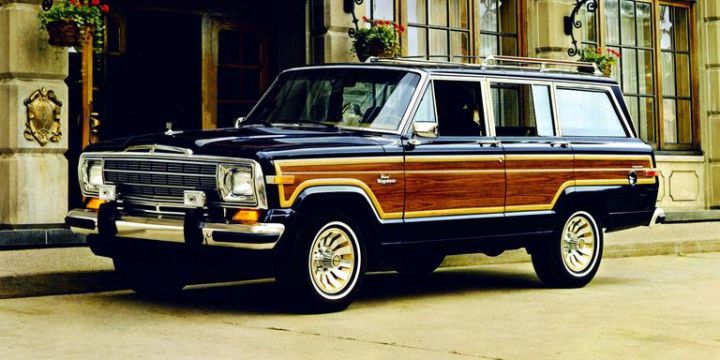 Wait? What's this doing on a list of concept cars? You might already recognize this model if you lived back in the retro era of station wagons. This isn't the 70s production model you know and love; it's a new conceptual version being produced by Jeep today!
This is the concept version of the 2021 Jeep Wagoneer. They're still ironing out the quirks, but so far, it's going to be a welcome change from the typical, stupid SUV that you so often see in mall parking lots.
industry