Your First Solo Trip
Study the world on your own.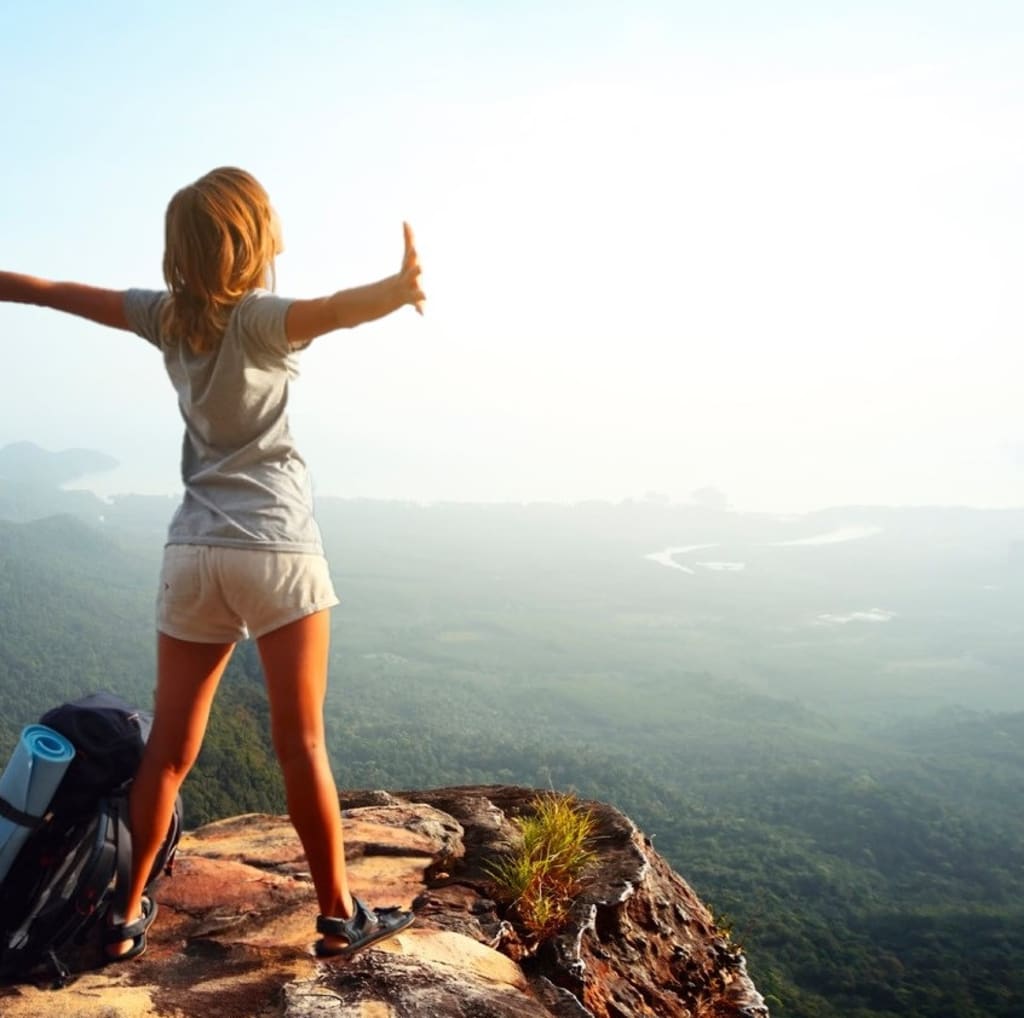 Would you like to study the world on your own, but you are not sure how to approach it? I have some tips for the first solo trip.
Although lonely in the wide world, this may be a great experience, but also a little scary. There is nothing to be afraid of. You will have a great adventure and many wonderful experiences that you should not miss. So, to give you some nervousness before the first solo trip, we have some good tips for you:
1. Select a destination that facilitates individual travel.
Of course, you can plan your first individual trip to a place where you have always wanted to go. However, for your first visit, of course, this may well be a good place, which is well-connected, for example, and even complies with your standards. As a beginner to travel alone in the deepest jungle without power, civilization, and a mobile phone network can come back very quickly. For example, what big cities have you always wanted to visit? What sights can I see? Is there an airport, transport network, and place of residence? Just know it will be the easiest way for you to travel on your own.
2. Select a country where you understand the language.
No, that does not mean you have to go to Germany because they also speak German. But it's hard to be alone and completely abandon your native language. And if you have to tune into a very foreign language, the first solo trip can be quite debilitating. So, you have to ask yourself what languages you can communicate in different ways. If it is English, for example, you have a huge selection of different directions. From the UK, Ireland, Scotland, New Zealand, the United States, and Australia, these are fantastic goals for the first solo trip.
3. Learn about your appointments in advance.
The more a country you do not know, the more intense it should be investigated. What entry requirements do you need for a visa, are there vaccination recommendations, or are there travel warnings? In addition, there is no harm in studying the cultural and religious background of the country—for example, there are certain clothing codes or laws that must be observed. Good preparation can save some unpleasant surprises, especially if you are traveling alone.
4. Plan the first few days of your trip.
To improve the feeling of solo travel, you need to plan the first few days. So, you can let the land, the new environment and people work for you, and you do not have to worry about anything. Book a great place to stay and find out how to get to the airport. Think beforehand what sights you want to see or want to do locally. Ask about upcoming events or book excursions and activities. As soon as you have arrived in the country, please rest properly, rest which usually happens automatically.
5. Take part in organized excursions.
In many large cities such as New York, for example (Big Apple Greeter), locals offer free city tours. Get the best places, the most beautiful sights and the best restaurants of the local show, and connect with other travelers. Or ask the tour operator what tours and events still exist, and select one of them. This is a fun and easy way to meet new people.
6. Keep in touch with your home while traveling.
Be it your best friend, dad, or your whole gang, contact your beloved home as soon as you land. Also, let them regularly know where you are, what you are doing, and what plans you have in the coming days. Because solo travel is always good when at least one person knows where you are. It is best to buy a local SIM card (which is usually not expensive) and keep it in comfortable contact with your home. It also gives you an incredible sense of security and adds to your well-being during the first solo trip.
About the Author
I am Matthew Evans and I want to show people how beautiful and interesting our planet is. I am a business coach, Jackpot City Canada reviews writer, and travel blogger. In addition, I really like to read new information about psychology and world history. I hope that my knowledge will help me understand people and make their lives better.