Yes, Montana Has Snowflakes That Can Kill You
Everything in Montana is big — Even our snow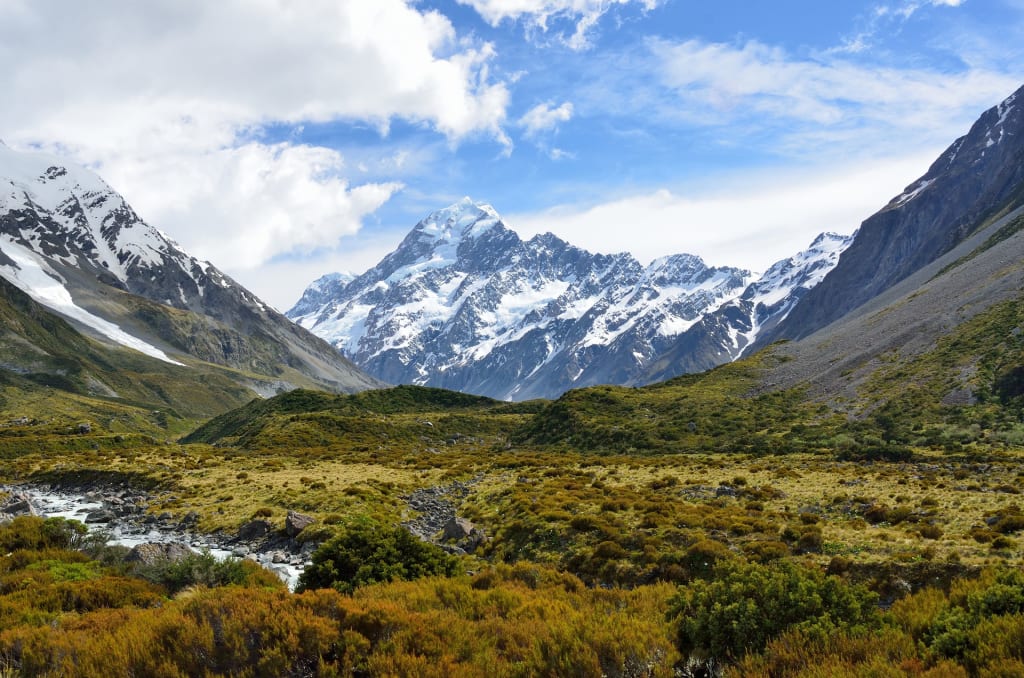 Image by kewl from Pixabay
We've all heard the old saying, "It's not the heat; it's the humidity."
As of this writing, most of the US is experiencing warmer than usual temperatures.
Ninety degrees is a ho-hum temp in most parts of our nation.
Being almost a mile above sea level, and a somewhat arid climate blesses Montana with comfortably low humidity most of the time.
Regardless of the humidity, when it gets over 90 degrees in Bozeman, Montana — that's HOT.
We love to brag about our cold temps that are far more impressive.
On more than one morning I've driven to my talk radio job in 25 degrees below zero temps. In 1987 many parts of Montana saw temps near 70 degrees below zero.
Screw climate change when it gets that cold, I'm warming up the gas-guzzling, planet-killing van before leaving the house.
Montana does hold the record for the world's largest snowflake.
Guinness World Records lists a snowflake 15 inches in diameter and 8 inches thick as measured at Fort Keogh, Montana, in 1887, as the largest.
You'd be safer in a hailstorm than being hit with one of those snowflakes. No info as to its weight.
In my nearly 30 years of living here, I've seen snow every month of the year.
Cold vs. Hot
I lived in San Diego, Ca. for 13years. Try to imagine how boring 75 degrees can be every day of the year.
I had to mow grass 52 weeks a year. In Montana maybe 14 weeks if that.
Cooler temps allow more fun things to happen.
You can ski, ice skate, hike without breaking a sweat, jog, hunt, fish, and camp comfortably at any temp between 40 and 75 degrees.
When it gets hotter than that things start to weigh you down.
Your endurance wanes, and even your clothes start to feel heavy.
When it's 95 you can't drink enough water to hydrate yourself.
Montana's Summer Dress Code
We have ten months of winter and two months of soggy sledding.
Shorts and tank tops are common summer wear. For women too.
In Montana, you can wear those stylish items for almost two weeks.
OK, maybe that's a stretch.
But we do have a short summer at least as far as growing things.
Our two seasons spring-winter and fall-winter are just long enough.
We're excited to see snow near the end of the year and sick of it by the time warmer temperatures show up in late June.
Some Final Thoughts on Montana Weather
I hope I haven't deterred you from visiting Montana.
It really is a beautiful place with at least a dozen animals that can kill you.
We do have bears in our high school from time to time.
We do have world-class fishing, beautiful mountains, terrific parks, and trails.
The best thing about summer in Montana is the cool evenings that are here year-round.
While it might be in the 90s during the day for part of the year it's much more comfortable sleeping in the high 50s to mid-40s at night.
So, whether you're a summer or winter person Bozeman has a climate for everyone.
Please visit, spend lots of money, and have many tall tales to tell your friends and neighbors when you get back home.
In the meantime, I'm going to pour myself a nice cold beverage, turn on the fan, put on my shorts, flip-flops, and Hawaiian shirt, and enjoy our short summer while it lasts.
I'll be scrapping ice off my windshield in a few weeks.
I hope you enjoyed reading this and that you'll support me by subscribing and making a pledge. Thank you.
About the Creator
Author, Radio Talk Show Host, blogger, YouTuber, Vietnam Vet, half fast guitar player, average cook, all in all a really nice guy. I read all my articles you should too and subscribe. Thanks very much.
Reader insights
Nice work
Very well written. Keep up the good work!
Top insight
Easy to read and follow

Well-structured & engaging content
Add your insights