Winter Holiday Destinations 2021
Best destinations 2021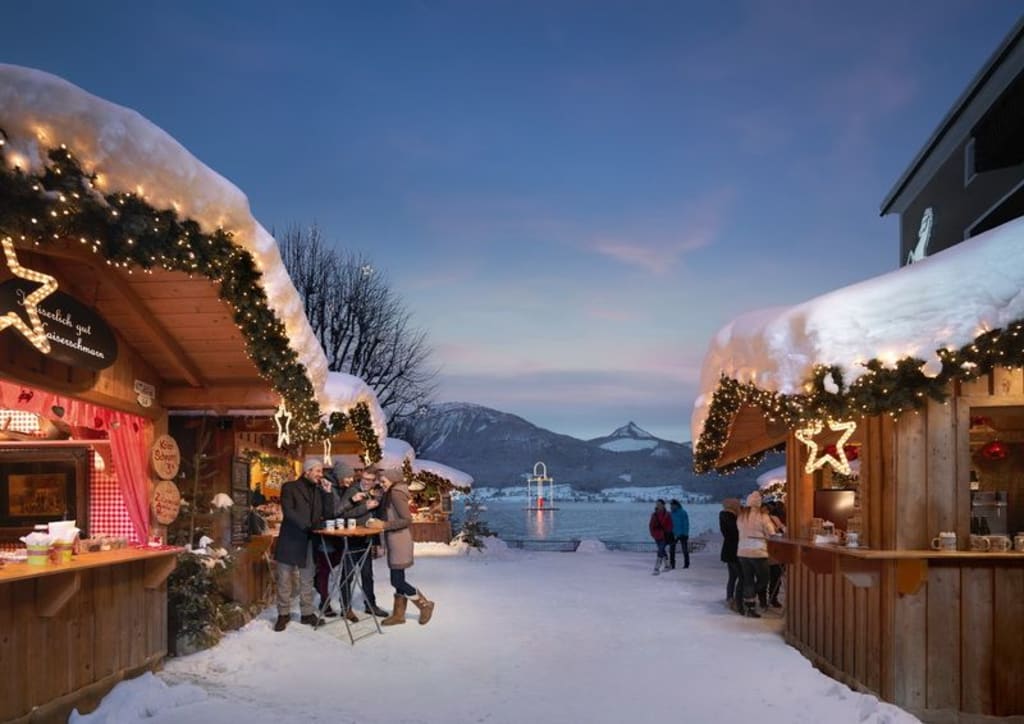 Vienna, Austria
Vienna was voted the best city in Europe at this year's Readers' Choice Awards - a title valid regardless of the season. The Christmas Fair is open until January 2021, so you can enjoy the enchanting lights and the ice rink while enjoying a delicious hot chocolate.
Reykjavik, Iceland
Reykjavik is the northernmost capital of the country in the world - there is nothing more suitable for lovers of cold seasons. Among the activities you can choose when visiting this location are whale watching, bathing in geothermal pools (the trip to the Blue Lagoon - the famous location on Instagram, 40 minutes by car). You can also opt for a walk among the beautifully colored houses in the city.
An exotic choice
Taha'a, French Polynesia
However, if you do not prefer the cold winter temperatures and want to escape to an exotic paradise, only 18 km from Bora Bora, Taha'a is a wonderful choice. Life is slowing down on this island. The charming and quiet location takes you deep into the easy everyday life of typical Polynesians. White sandy beaches, the fragrant air of vanilla will envelop you, and those gentle aromas travel in the breeze of the ocean. Here you will find a variety of resorts to choose from and you will discover a lot of activities whether you are an energetic and adventurous person or you want to enjoy a massage and a cocktail on the fine beaches.
Winter vacation spent in Romania
Winter is here and even though this year's pandemic has imposed certain restrictions, now is the perfect opportunity to enjoy the beauty of our country. It has already snowed in most of the mountain resorts, but the ski area is currently closed, without specifying a date when it will be put back into operation. However, if you want to enjoy the snow, or just go hiking, below we propose three dream destinations for winter vacation.
Romania is proud of one of the most beautiful mountain ranges in Europe, the Carpathian Mountains. In winter, mountain resorts become the most popular destinations among fans of winter sports and beyond. What is interesting in Romania is that you can easily combine the winter adventure with visiting the amazing castles or medieval fortresses, given their idyllic set. We recommend that you periodically consult safe sites to be up to date with the situation of the ski slopes in Romania.
Paltinis, Sibiu
Once you arrive in Paltinis, the mountain resort located in the middle of a coniferous forest, 32 km from Sibiu, to which it is connected by a modernized road, it is impossible not to be captivated by the enchantment of the location. The average annual temperature is +4 degrees Celsius (the average in July is 12 degrees C, and in January - 6 degrees C). Because this season you can't enjoy winter sports at the moment, you can go hiking to "Poiana Oncesti, Vf. Oncesti, Stana Gaujoara and Poiana Lupilor."
Magura, Piatra Craiului
13 km from the Bran - Zanoaga slope, 194 km from Bucharest, 322 km from Cluj and 427 km from Timisoara, the village of Magura is the paradise you need to finally relax on this holiday. When you reach the top, in Magura, in Piatra Craiului, you will have the feeling that time has stopped, that this small village, with a few scattered houses, is detached from an idyllic story. Even if at the beginning the rural landscape will outline a traditional image of your holiday, there are also some accommodation options in the luxury category, such as Samedru Guesthouse, a premium 5-star cottage. Just think about what it would be like to enjoy your coffee, looking at the snow-screened ridges of the Pietrei Craiului Massif and the Bucegi Mountains.
Rasnov, Brasov
Rasnov is a town in Brasov County, located 15 km from Brasov, on the river Ghimbasel. Whether it's a family vacation, a romantic weekend for two or a mountain adventure with friends, this is a suitable destination that suits any need you may have. There are different types of accommodation, with prices for any type of budget. You can explore the famous Bran Castle, you can take a trip to Brasov or a hike on the route from Zarnesti, very close to Rasnov.
guide
About the author
Communication and public relations student, Moldova
Instagram profile: maria.ostasevici;
mother of two awesome Dobermans.
BEST VERSION OF YOURSELF- THAT'S TRULY EPIC
Reader insights
Be the first to share your insights about this piece.
Add your insights