Why Disney World (And Possibly Legoland) Will Reign Supreme Amongst Amusement Parks
While I won't be traveling back to SeaWorld, I'm not quick to recommend the park, but it's an ok and family-friendly place overall. (Just Disney and Legoland do it better.)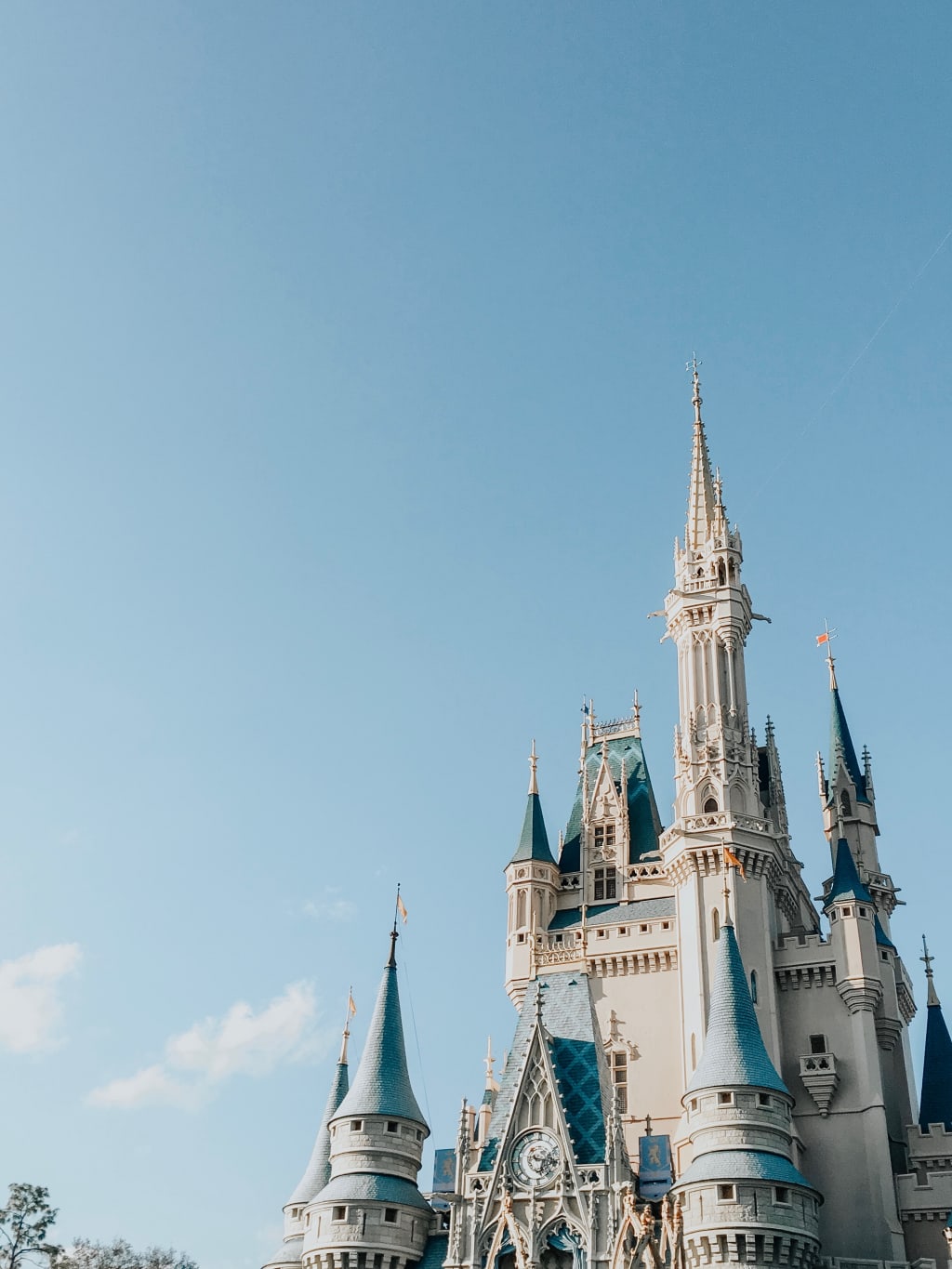 As I sit in the airport, waiting for a plane that will sadly take me home, I can't help but think that what I experienced before this calm moment was a horrible nightmare.
This weekend, I traveled to three major theme parks: Disney World, Legoland, and SeaWorld—all located in Orlando, Florida.
The last time I'd been to Disney World was in the spring of 2011. Since then, new attractions have been added such as Toy Story Land, which brings the beloved talking toy quartet to life. (The longest wait time in Toy Story Land was about 120 minutes for Slinky Dog Dash, a fast roller coaster with small hills and sharp turns.) Unfortunately, I was trying to go to all of the Disney parks in one day and wasn't able to ride Slinky Dog Dash. However, I hopped on over to Alien Swirling Saucers after a 40 minute wait (but under a shaded waiting area with fans) and had a wonderful time laughing as I was being swung around in an alien mobile.
After a fun-filled day of riding rides at Disney World, a storm hit. This would be the first of three storms that would impact the Fourth of July weekend, all occurring at the three different parks that I attended. Where the parks shined the brightest (or dimmest) was in how the staff handled inclement weather.
Disney, both the brand and the parks, is known for their top-notch customer service. There's even a ranking system for employees with standards they have to meet in order to stay employed. So when the clouds began to darken, I knew Disney would have us covered. A few minutes before almost boarding Big Thunder Mountain, we'd told a cast member that we'd lost our Fast Passes. The app was slightly confusing in that when you request Fast Passes, they only stay on your phone if you're in the park you request them in. (For example, we requested Fast Passes in the Magic Kingdom, but entered the Epcot park first. Therefore, our Fast Passes were removed from the Magic Kingdom.)
We thought that we were not going to be able to ride Big Thunder Mountain because the wait time was close to an hour. Yet, after telling the very nice cast member that our Fast Passes disappeared, she issued new Fast Passes for every ride that we wanted! Unfortunately, our excitement came to a halt when the gates were about to open for Big Thunder Mountain and cast members announced that they would temporarily have to shut down the ride. Though, to our avail, Disney provided a smooth exiting experience to safety, equipped with redeemable Fast Passes to come back at any time to use.
Next, Legoland. I will admit that I had low expectations going into Legoland. I love their movies and video games, but I didn't expect anything going into the park. I figured that no one could compare to Disney. But, I was wrong. Legoland exceeded my expectations. At the front gate, we were greeted warmly. There was plenty of parking. The main gate staff was friendly and persuaded us to get a useful unlimited ride wristband, which ruled out long wait times. The rides are really fun and engaging, all kid-friendly, with immersive experiences. For example, one of my favorite rides was Masters of Flight, a 4D flight simulator. I will admit, I was hesitant for this ride, as Universal Studios The Forbidden Journey in Harry Potter World was a smorgasbord of sharp turns, frightening animatronics, and dizzying 3D effects. I did not like this ride.
However, I loved Masters of Flight. The entire ride smelled of candy. The motion was barely felt, so it wasn't too bad (I did have a small headache after, but it didn't damper my day). I wasn't being jerked around for five minutes. And the visuals were brightly colored and impeccably rendered. Somehow they made the enthusiastic and encouraging Lego people look real enough to touch. There wasn't a ride I got on where the operators were not nice. At a refillable drink station, a staff member even asked how my day was. As soon as the thunder started to rumble, I got a notification from the Legoland app sharing some indoor rides that could be used for shelter. Luckily, we were in the already 4D theatre, but the staff informed us nicely that possibly other guests would enter for their safety and that they would allow us to stay for the next movie after the weather warning was lifted.
I was thoroughly impressed with Legoland, and it is now one of my favorite parks!
Now, SeaWorld. I had high hopes. I'd seen SeaWorld on television and mindlessly forgotten about the animal abuse claims of their past. (I wish I had remembered because they treat their guests no different.) Entering SeaWorld was already a task. There isn't much organization at the entrance. Staff members were yelling at security lines because people were confused about exactly where to enter because there were just airport-like metal detectors with staff standing at them. During "bag check," staff members poked around our bags with sticks and then tossed them down the table. No smiles.
There were no accommodations for the long lines. Everyone just had to stand and wait in the heat. I have a nut allergy and was told to "not eat anything nuts in it" by staff members. We had meal vouchers one day that was apparently invalid the next day, but no one told us. Only certain locations had refillable drink stations (LEGOland and Disney World had ample refillable drink locations).
The worst of all was how SeaWorld Orlando handles the weather, which leads me to today. There was a storm on the way, and I was aware, as I'd been aware the previous two days when visiting Disney World and Legoland. But SeaWorld handled the stormy weather in the worst possible way. Sudden rain poured from the sky. And we were caught in Sesame Street Land. There was ABSOLUTELY NO staff present. About 50 people were crowded under a single awning. Luckily, it fit the number of people and there was an interactive game that children could play to stay occupied. But the lighting was striking and thunder was clapping and we were all standing outside as rain was pouring sideways. We stood under this awning for about an hour then decided to make a run for it.
The park walkways were dangerously flooded, so high that those in electrical wheelchairs had to slowly maneuver them. Small children in strollers had to hug their knees as parents pushed them through ankle-deep water. With the rain coming down so quickly, the water only rose. By the time we reached the entrance, the water was about calf height. Not only was this scary, but it caused parents to hike their children on their backs, and for those in wheelchairs to be understandably hesitant to ride through. I snaked my way down a ledge, but had no choice to put my foot in the deep water eventually because plant life lined the cement ledge. The worst part wasn't even that. When we got to the parking lot, water sat idle at car bumpers, and we feared most wouldn't be able to exit.
I posted about this on Instagram, tagging SeaWorld Orlando. Their only response was a view of my story. No apology, not to me, but to the parents who had to carry their children and to those who needed wheelchair assistance. I think the park is beautiful and informative, but no guest should be forced to walk through standing water. I don't expect compensation, but at least a response will do. SeaWorld Orlando viewed all three of my story posts, including one where I complimented them but said how it was unfair to guests with disabilities (including myself), to have to try to maneuver through calf-deep water.
While I won't be traveling back to SeaWorld, I'm not quick to recommend the park, it's an ok and family-friendly place overall. (Just Disney and Legoland do it better.)