Where in the World Is Whidbey Island?
I moved to an island in Washington that I previously didn't know existed.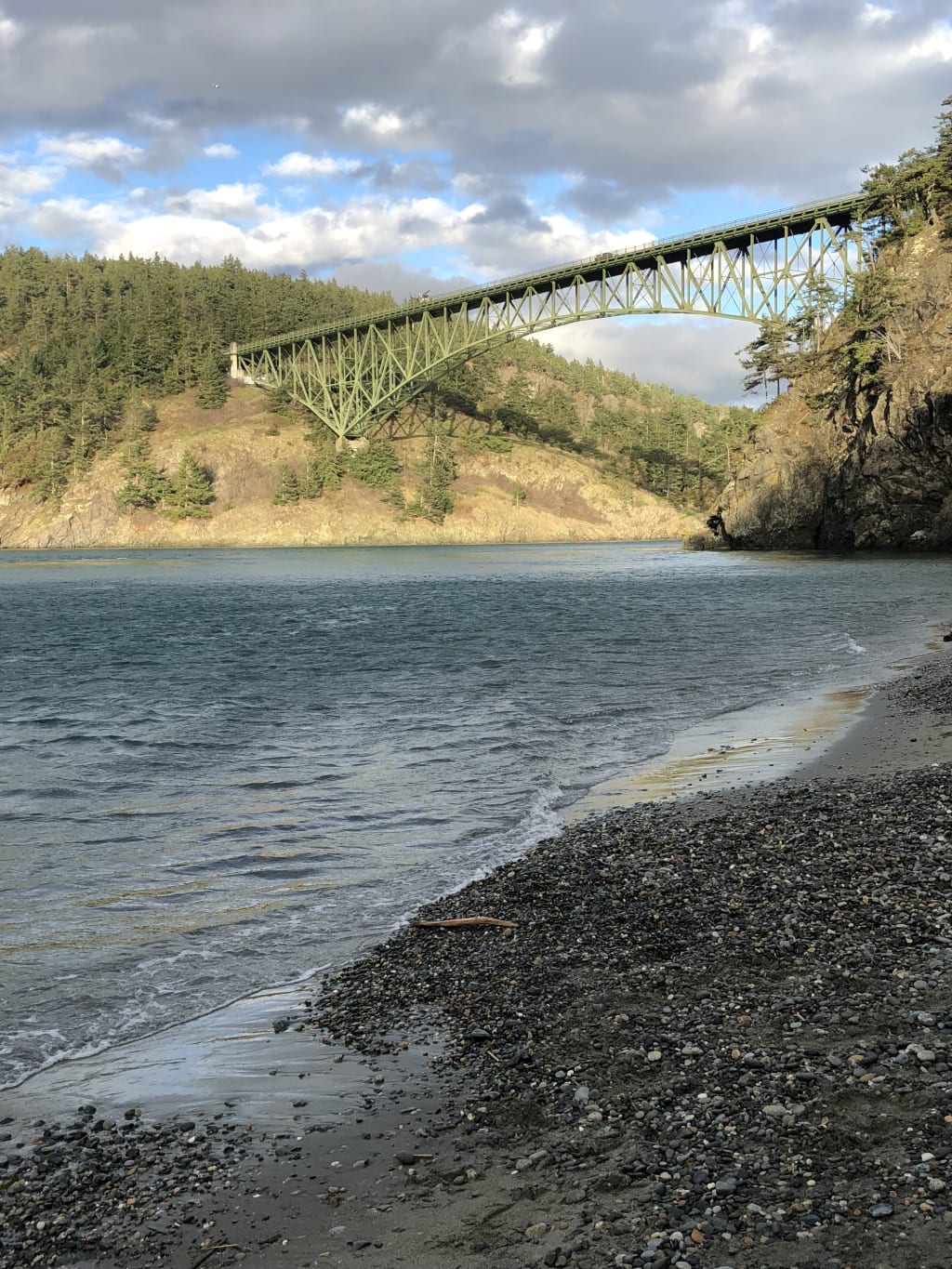 Stand on the beach and gaze up at Deception Pass on a rare sunny day, it is the only bridge on to the island.
Whidbey Island. When my husband first joined the Navy and received his first duty station to this island, we were both equally confused. Whidbey Island? From central USA, we had no idea that Washington even had islands, let alone the fourth longest island in the United States. Lush, dense forests, rocky beaches, historic architecture, and tasty seafood. And in August 2017, it became our home.
Whidbey Island is a long, squiggly shaped island located in the Washington Pennisula, surrounded by the cold waters of the Puget Sound. Two hours north of Seattle, and two hours south of Vancouver, BC, this island is pretty mysterious to anyone outside of Washington state. I didn't know what to expect when I first visited, but I was pleasantly surprised when I arrived.
Island Commuting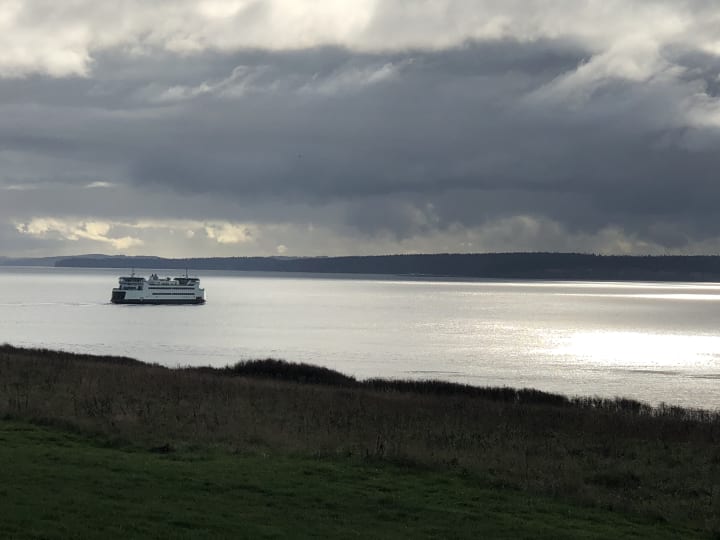 Whidbey Island has a little bit of everything: beaches and harbors, hills and dense forests that mimic a mountain town. It has history, between the Naval Air Station and Fort Casey National Park. Whether you are here for hiking, biking, kayaking, boating, fishing, or even just to indulge in some fresh seafood, this island has it all. Eight months ago I didn't know this place existed, and now we try to convince everyone we know to come visit us here.
Moving to Washington, we expected all the gloom and doom of constant rain. That's what Seattle is known for, after all. It was a surprise to see sunny, warm days in the summer and fall, with hardly any rain. While our first winter here seems to be dragging on with the constant cloud cover and rainy days, we are holding out hope for those glorious summer days once again.
The cold water Puget Sound may never warm up enough for swimming, but there still no shortage of beaches to walk along and enjoy the views. On clear days, you can see all the way to Victoria and the San Juan islands in the distance. You can take the ferry or bear the drive to Seattle, Everett, and Bellingham to enjoy the big cities of the Pacific Northwest. Canada is only a short drive or ferry ride away as well. Whidbey Island isn't even the only island in Washington, and we were equally surprised to find out just how many people made their homes on the scattered islands on the Washington coast.
Whidbey Island may not have any malls, big department stores, or the fast paced city life; it's no wonder why so many people choose this island for their vacation or retirement. There's sprawling roads, picturesque small towns and vast fields and forests. Sometimes I describe the island as something from a storybook, it's so classic and beautiful everywhere you look.
You might not have known this island existed either. It certain is a hidden gem off the Washington coast. But there's no shortage of beauty, adventure, or seafood here, and we have come to love the quiet island that is our temporary home. So next time you find yourself in Seattle or Portland, make the drive to somewhere less traveled. Beautiful, simple Whidbey Island is here to be explored.
Fort Casey Lighthouse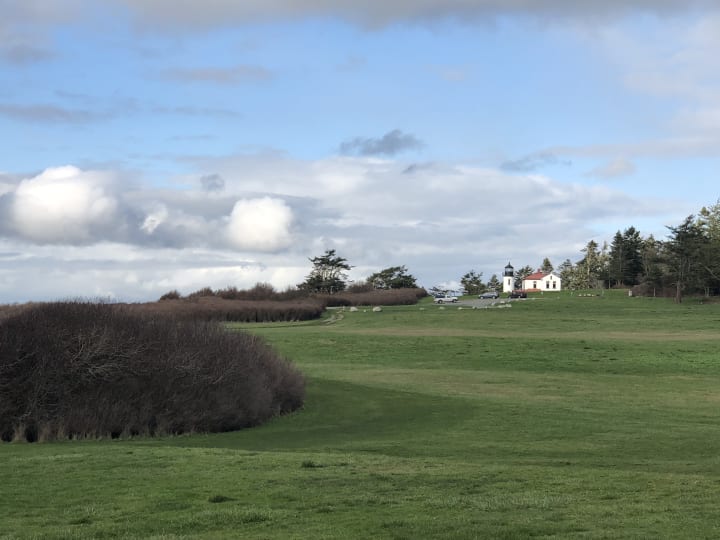 West Beach at Sunset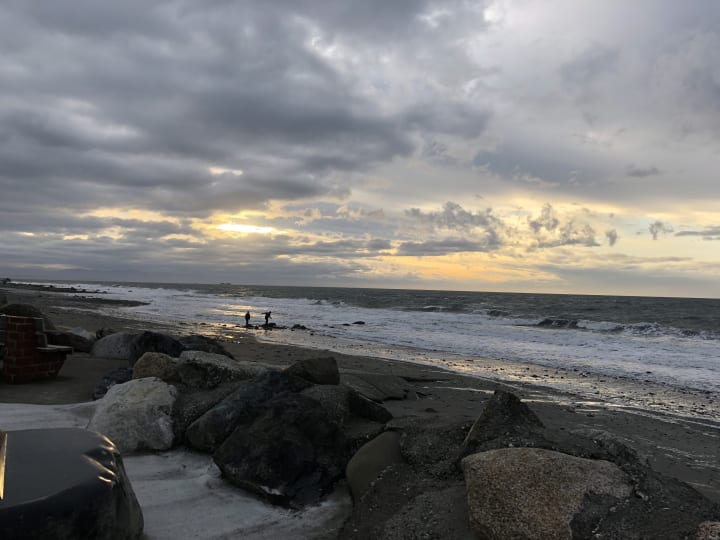 Deception Pass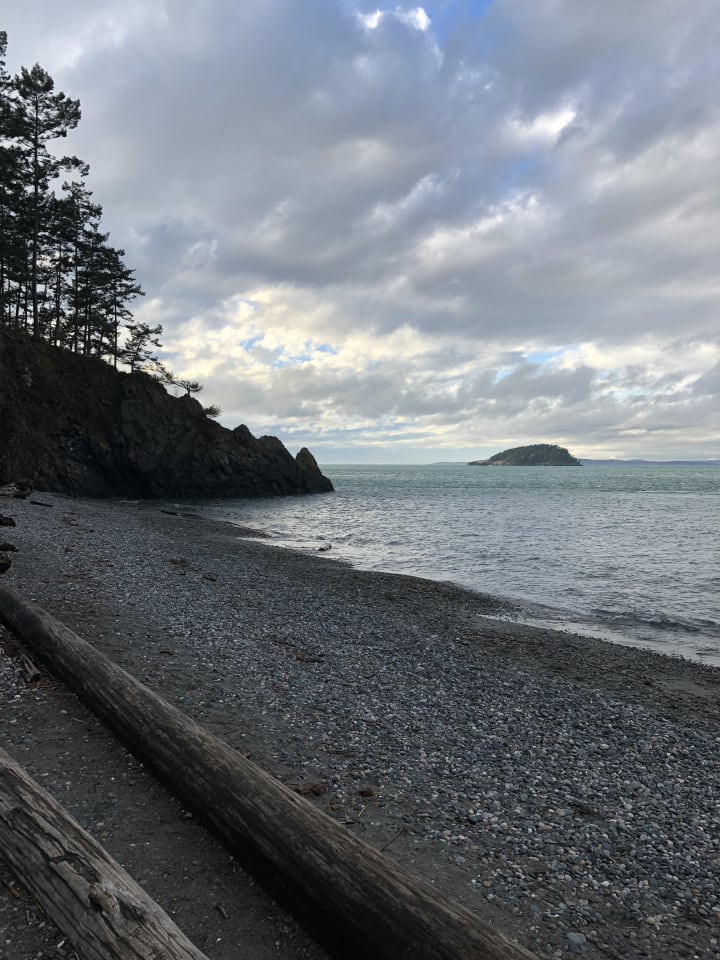 Reader insights
Be the first to share your insights about this piece.
Add your insights