Guides
What Is Working On A Cruise Ship Like? | Chris Wong
My Career At Sea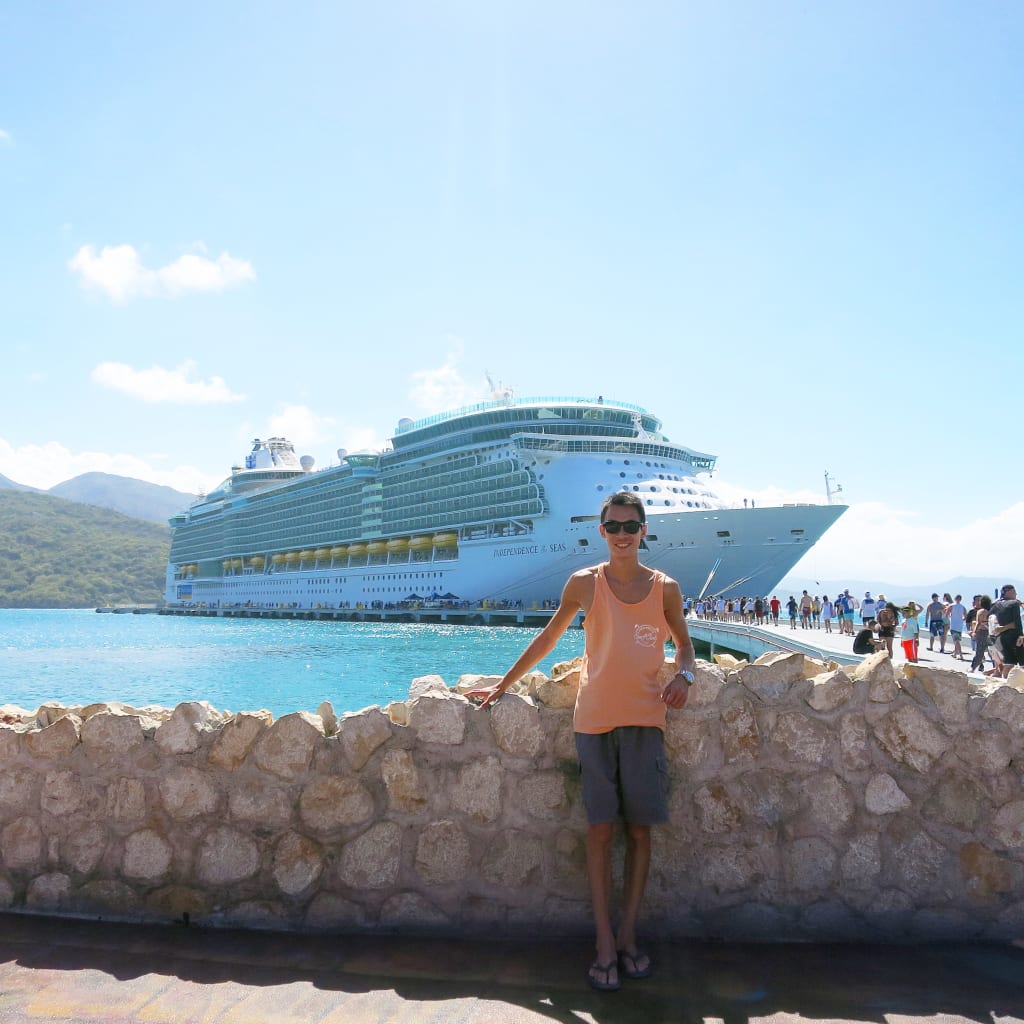 Before working on ships, I had never stepped foot on a cruise ship, or had any idea of what a cruise even was. I originally saw this opportunity as a way to do a bit of travelling for 6 months, and earn some money at the side. Little did I know that this experience was going to become my career, and change my life!
My Job Onboard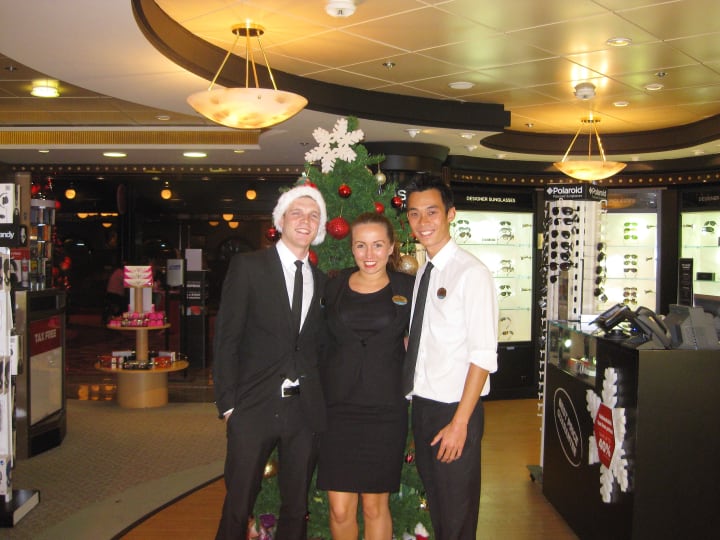 I work as a 'shoppee' onboard Royal Caribbean cruise ships. We work everyday in the duty and tax free stores. We sell merchandise from big brands in alcohol, cigarettes, chocolates, watches, handbags, jewellery, sunglasses, perfumes - basically everything you would expect from a duty free store at the airport. Working in the shops on cruise ships, is just like being a sales assistant in a retail store on the high street. We have to serve guests, re-stock, inventory, delivery.....(typical retail stuff)
I love my job! We get to interact with the guests all day, and we are located right in the heart of the ship. It's just like working in a shopping mall. I work in a team of 20, and there are five large stores onboard. However, we do work some pretty long hours.
A standard cruise consists of two types of days. 'Sea days' and 'port days'.
A 'sea day' is where the ship is sailing out at sea for the entire day.
A 'port day' is when the ship is docked for the day.
On 'sea days' we will work from 9 AM to 11 PM. On 'port days' we will work from the time we set sail to 11 PM. And yes, you work everyday!
Social Life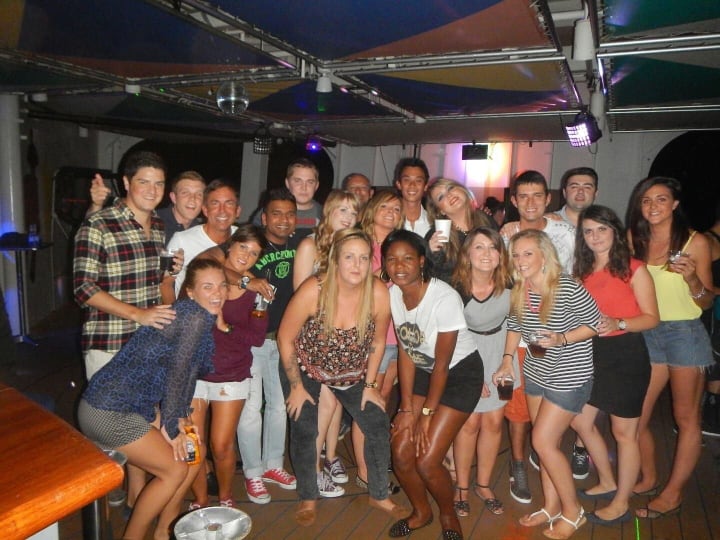 So you might be wondering, what do crew members do for fun? Well I can honestly say, I've had some of the most fun nights of my life in the crew bar.
The crew bar on this ship is huge and is a great way to socialise after work. There is a DJ booth for music, dance floor, bars selling drinks at discounted prices, pool tables, table tennis, and a PlayStation area. They also have themed nights for fancy dress and seasonal events.
This is also a great time to meet other crew members and make friends from other departments. Not only have I made new friendships for life, I have friendships that now span the globe. The social life onboard ships is amazing and unlike anything I have ever experienced before.
Exploring The World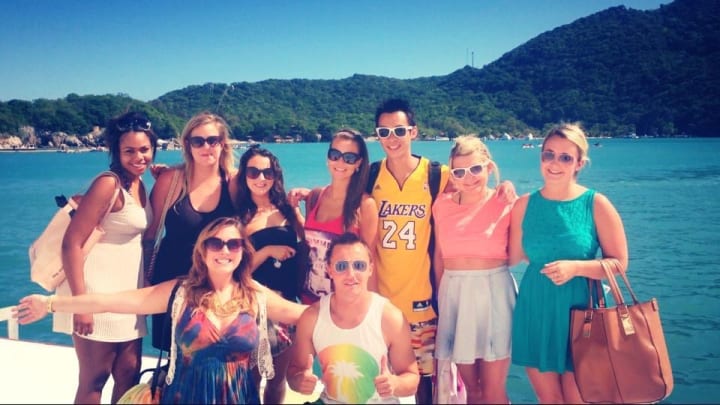 I often get asked, do you ever get off the ship? The answer is YES! Luckily for us, working as a 'shoppee' gives us the most time off to explore the incredible places the ship sails to.
I originally joined this ship during the European season. We sailed to Spain, Portugal, Italy, France, Norway and the Canary Islands! It was like being on a massive Euro trip.
When the Europe season came to an end, the ship did a transatlantic crossing over to America, where we now sail around the Caribbean islands. I've been to St. Maarten, St. Kitts, Puerto Rico, Grand Cayman, Jamaica, and Labadee (Royal Caribbean's private island).
During the course of my 6 month contract, I cannot tell you how many new places and incredible cities I have seen. My Instagram looks awesome! Exploring the world with your new friends makes this whole experience even more special.
Crew Lifestyle
Another question I get asked is, where do you sleep and what do you eat?
Our crew cabins are located on the bottom of the ship, but it's not as bad as it sounds. Obviously, they are not as nice as a guest cabin. I share a cabin with a fellow 'shoppee' and we get along very well. The cabins are indeed very small, but at the end of the day — it's just somewhere to sleep and shower. You spend most of the day working, exploring, or in the crew bar — so you don't actually spend too much time in your cabin. Crew cabins have bunk beds, a bathroom, wardrobes, mini-fridge, and a TV.
Our cabins are grouped together, so all of us 'shoppees' live in the same corridor. This is ideal for cabin/corridor parties.
We eat every day in the 'crew mess'. You do have a selection to choose from, but the food is very basic. Very similar to school dinners. Again, obviously it's not as nice a the guest dining experience, but you definitely eat enough to be full every day.
Free Time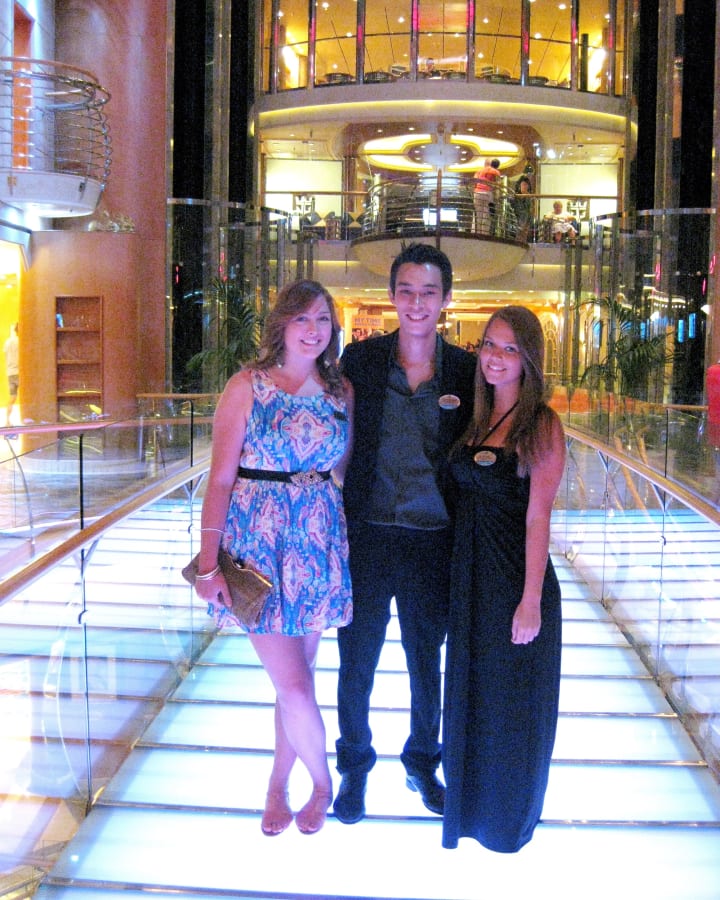 Although we do work very long hours everyday, occasionally we will be granted a night-off during the cruise. This is our time to actually enjoy the ship, and experience it like a guest.
Usually on a night-off, we will get dressed up and have a meal in one of the speciality restaurants. I personally love the steakhouse! After a delicious meal, we will then catch one of the Broadway-style shows in the theatre for our evening's entertainment. Royal Caribbean ships also have ice shows, with a legit ice rink onboard. The perfect way to finish the night, will be to enjoy a cocktail and dance the night away under the stars at the pool deck.
Being able to experience the ship like this is such a nice treat.
Is 'Ship Life' for You?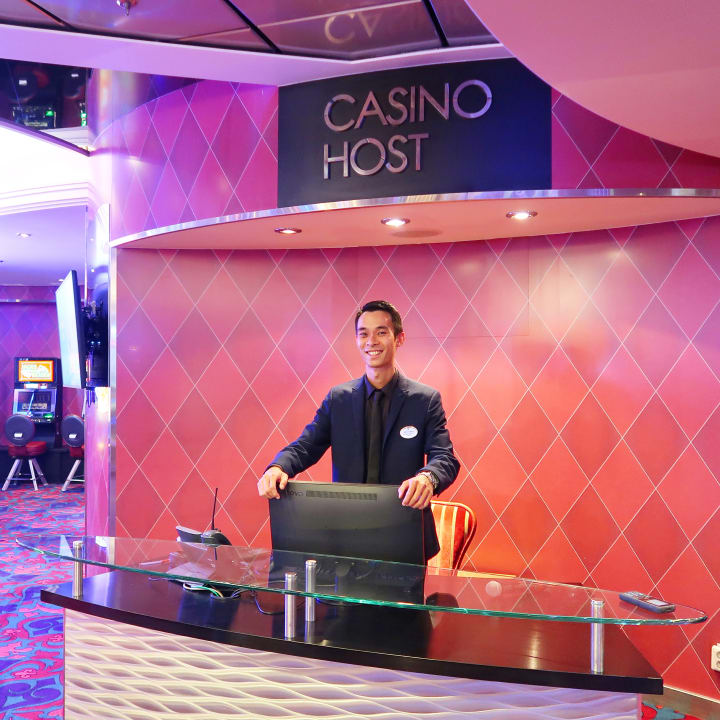 I would recommend to anyone to work on ships!
Working on ships has allowed me to travel and explore parts of the world, I could have only dreamed of visiting. I have made new friendships for life, and created amazing memories I'll cherish forever.
This is more than just a working holiday. I have now completed several contracts, worked on multiple ships within the Royal Caribbean fleet, and have literally seen the world. I have now sailed around America, Canada, Australia, Hawaii, and most recently Alaska.
I have also made a career jump, and now work as a Casino Host - hosting our casino players onboard.
If you're looking for a new adventure, a completely new way of life, the opportunity to travel and meet new people — make the decision to begin a career at sea!