We travelled full time with our children and it cost us less than our home life.
Here is how we did it, and you can do it too!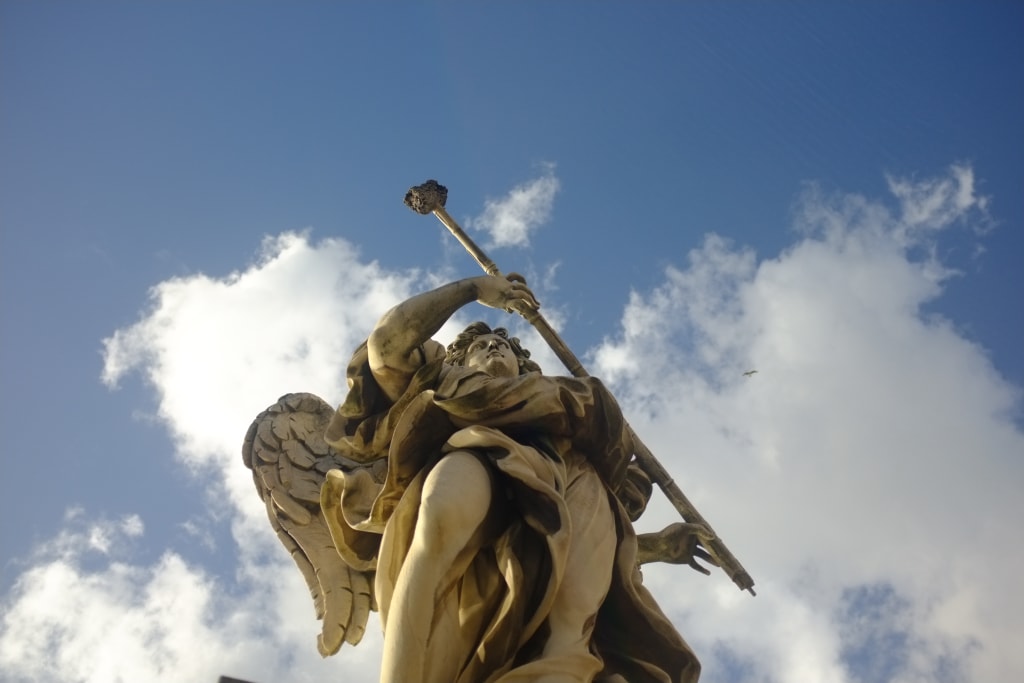 We have always loved travelling. The feeling of seeing somewhere new for the very first time is like no other. Building a relationship with the place is also a very special experience that cannot be achieved merely by just a holiday. Every year since our children were young, we would go spend a month at a time in Florence, Italy. This became our home from home, we fell in love with the place. It was undoubtedly destined to be a special location for us as it was Florence that my Husband asked me to be his wife. Barely 19 years old, we had saved up £200 and managed to get cheap flights and a couple of nights in a beautiful bed and breakfast in the middle of the city. One evening after we had gone out for dinner, we went and listened to a violinist play 'Vivaldi's Four Seasons' in a small Chiesa then upon returning to the rooftop, with the most striking views of the Duomo, my now Husband asked me to be his wife. So, the romance of Florence seemed to cement firmly in our bones from then on, and we returned each year. We would do this as cheaply as possible, by renting out a place on Airbnb for a month at off-peak times of the year and would find inexpensive flights. This way we would save up to £100 each month over the year, and get a month away in Italy with flights for less than £1000, which at the time we thought was amazing.
As the years went by, our yearning to see other parts of the world became stronger. We had visited many places in our beloved Italy, but we always wanted to discover new places, we just never had the money to cover it. So, three years ago in 2019, we bit the bullet and decided we were finally going to do it. Our children at the time were 2, 5 and 10, and we had managed to set up a business that we could run from wherever we were. We didn't have much money behind us, but we knew if we were clever about it, we could go and see the world together.
So, this article isn't all about our adventures and where we went, what we did and what we learnt, but instead is offered as a (hopefully) useful guide on how we managed to travel full time on a very tight budget, which cost us less than our life back home.
So firstly, to give a general idea of our financial situation, we are a family of 6 (5 at the time), who brings in an income that is lower than the national average for a family of our size. We both come from working-class backgrounds and have never really had much money, with no savings. Any spare cash will go on experiences rather than possessions. We rent our home and have never owned. We have always valued our time together as a family and with our children and that has always come before anything else. We both as young parents decided our main goal in life is to be around as much for our children while they are young, and so we have always tried to create an income around that, working from home and fitting in hours around family life.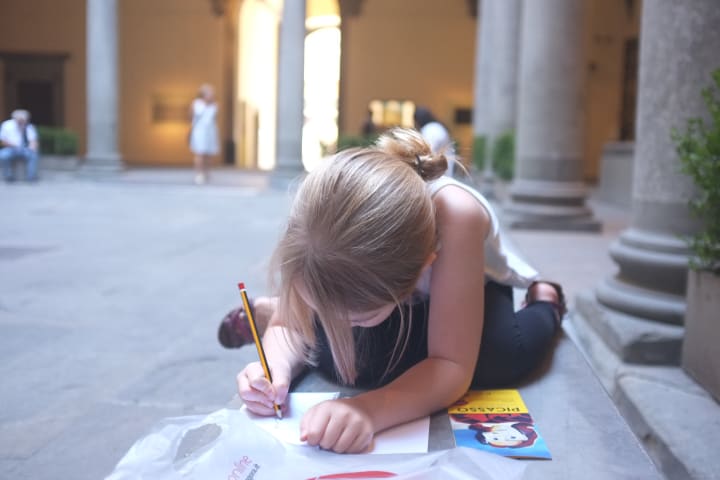 "They deem me mad because I will not sell my days for gold; and I deem them mad because they think my days have a price."

Khalil Gibran, Sand and Foam
When we decided to travel full time, we sold literally everything apart from a few 'memory boxes'. This may be too extreme for some, although we personally found it incredibly liberating. This was to avoid having to pay for any storage solutions, however, you may choose to keep your things at a storage facility. We knew our biggest expense here in the UK was our rent and associated bills. By leaving our 'home', the money we were saving in rent and bills would cover the accommodation on our new adventure. So, this takes us to part 1 — Accommodation.
There are 4 ways you can save massively on accommodation costs when travelling (2 of which we didn't use this time).
1. Airbnb — monthly rentals. This is how we travelled, 1 month in each area. This is a fantastic way to do it because not only do you save a very large amount on the accommodation costs, but it is a great way to know an area and it slows down the travelling experience which can be important when you have small children. You have your own kitchen so you can cook as you would at home, as usually, the biggest expense is eating out. If you rent an Airbnb apartment for a month at a time, you receive a big discount on the booking. In some areas, it cost the same for a month as it would have for a week or two. Furthermore, all fees are included in the cost, with no extra bills on top. In the majority of places, we stayed this meant the overall cost was substantially less than our rent and bills back home.
2. Free camping — We haven't used this option (so far), but wild/free camping is legal in many countries and is a great option when backpacking, or if you are travelling via motorhome.
3. House swap. Again, we did not use this option as we don't own our own home, however, if you do own yours, you can join a house swapping site which means your only costs are your transport and activities. I think this is a great idea.
4. Trusted Housesitters — our best find by far! If you want to save an absolute fortune when travelling, then pet and housesitting is the way to go. We managed to get pet sits all over for weeks at a time. Some places even advertise for months, and others don't even have pets to look after, they just want someone to watch over their home. We tend to go for sits with cats as it gives us much more flexibility, however, the children loved looking after dogs, turtles, rabbits, chickens, goats and more. It is an amazing way to experience an area, costs no money and it is a lovely experience for children and animal lovers! You would think that no one in their right mind would want a family in their home. But everyone we have dealt with has been lovely. If you leave the home spick and span and more importantly love their pets everyone is happy! We have literally saved thousands doing this and we cannot wait to do it again once Covid calms down.
Part 2 — Flights & Transportation
The best way you can save money in this area is to shop around as much as possible, travel light, use the 'cheap search' website facilities, travel off-peak and research, research, research. Flexibility is your friend.
1. 'Cheap search' — Websites such as 'Skyscanner' and 'Trainline' have this facility and many more are starting to offer this service. For example, when going on skyscanners website, you can search the cheapest flights and if you plan ahead and can be flexible, instead of picking an exact date, you can look at the 'whole month' and 'cheapest months'. This way there may be a flight on the 10th that is 10x cheaper than on the 6th. You will also find that different areas are cheaper at different times of the year. If you can be flexible between which month you can visit Germany, Spain or Norway, the savings can be substantial. Skyscanner is our number one go-to for flights.
2. Travel light — On flights, we only took 'on board' luggage with us and no check-in bags. Most airlines include 1–2 bags or small suitcases with the flight, and the expense adds up massively once you start to add extra baggage. If you can also plan by making sure you have plenty of food as the airline costs are always extortionate and usually not that great!
Part 3 — Be Minimalist
As touched on before, if you can travel light, it can offer big savings. Not only will you save on flight costs, but you will also save in other areas. Being mindful of only having a small amount of luggage space means you are less likely to be tempted to buy things as you are going along. When it comes to children, they can play with so many different things, they do not need all the toys we are convinced that they need to be happy. You can visit local libraries in each country, and craft materials, pens, playdoh etc. can all be picked up at each new location for minimal expense and don't need to be lugged from one place to the next. Having a capsule wardrobe is useful for space and staying in homes and apartments means you usually have a washing machine or a laundromat nearby. The gifts we give our children are the amazing experiences we are having together and the treats along the way, not all the material things that add up massively.
Part 4 — Free Days Out
We researched as many free days out as possible for each new location we visited. Nature is always free. Enjoying the sites of the city. The kids playing in the local park. But there are also many places in the world that offer a variety of free experiences that are just as good as paid ones. For example, London offers some of the best museums in the world, especially for children — all for free. Italy has many 'holiday days' where they offer their usually pricey palaces and museums free on certain days of the year and month — do your research! We found the same experience true in New York. Some of the museums were very expensive for a family, but they offer certain days in the month where you can go and give a donation of your choice — the same for the Bronx Zoo. It was minus 13, but it was amazing. If you are travelling as a family, there are also many places that offer discounts for home educators. Check the websites, give them a call. If the place is of educational value, there is a high chance they will offer 'school rates' for home educating families. Did you know for example in the UK, you can get an educators National Trust membership for a fraction of the price and English Heritage is free if you book in advance?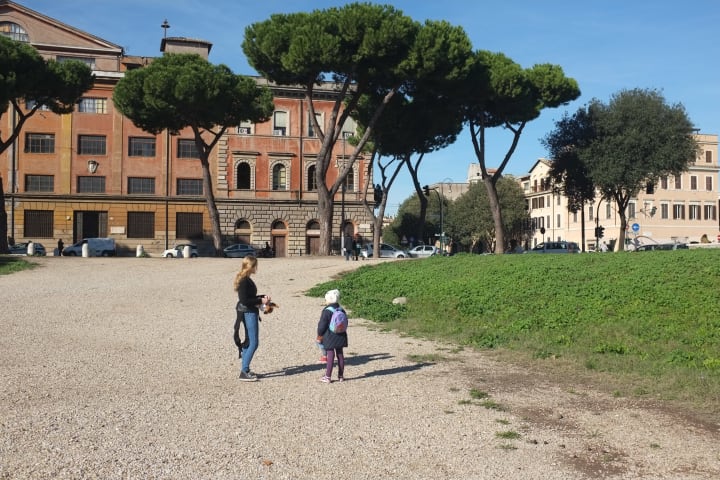 So, as you can see, there are many areas you can save money when travelling, and for our family, we managed to travel for cheaper than our life back home. During our travels, I managed to get up the duff with our fourth daughter (now 2) and then coronavirus hit, but we cannot wait to get back out there into the world again. It is the most amazing thing as a family you can do, the memories last a lifetime, and it offers such an amazing view of life for children. If it has been something you have been considering, then go for it! If you take anything useful from this article, my number one tip would be the house sitting — this created so many opportunities for our family. I am hoping to write more about our different travel adventures and will also write another piece all about our housesitting experiences in further detail.
Thank you for your support, I am sorry for any errors that may be in this article, my husband has been looking after the kids while I have been writing and they are currently in the room next to me screaming with joy, wrapped up in tissue and tape. I am a full-time Mum of 4 amazing, wild, and curious daughters alongside my Archaeologist Husband. I like to write about all sorts of different things, including travel, family life, mental health, creativity, and general musings. Feel free to give me a follow and thank you for your support.