We All Deserve a Life of Abundance & Joy. .
Costa Rica provides us with a platform in which to enjoy everything we could ever imagine!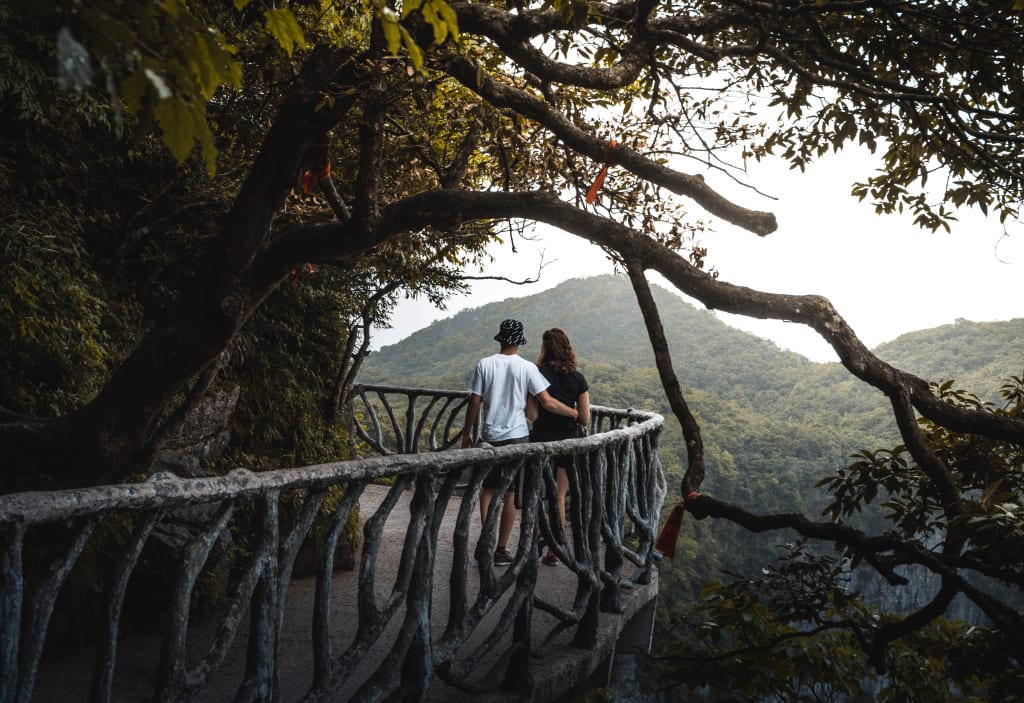 So many exciting escapades here in Costa Rica. Think about all of the joy that so many people have experienced either on vacation or when living here. Costa Rica is a magical place. . full of wonder & awe. . one of the happiest countries on the planet. Our goal is to simply share the happy stories of fulfilled lives with all of you! We hope that these adventures inspire you enough to visit! Or, if you're here already, perhaps you will learn more about what is in your own backyard and will discover new places to visit. We'd love to hear from you as well. If you have anything to share, please contact us at [email protected]! Perhaps YOUR STORY will benefit many and bring jubilation to total strangers! Maybe YOUR ADVENTURE will change a life or two!
​ We talk again about the biodiversity of Costa Rica. This country is the size of West Virginia! Bring up a map of the USA and then take a look at West Virginia. You will only then realize how much this country packs such a powerful punch in so many ways. Costa Rica is home to over 500,000 species of plants and animals. Over 300,000 species of insects live here. . 1,500 species of butterflies. . 850 species of birds. . 20,000 species of spiders. . 137 species of snakes. . 14 species of scorpions. . the list goes on and on. The point is that when you visit Costa Rica, you will find out for yourself that MOTHER NATURE RULES! She is in charge here. And she works very hard to create and maintain a wonderful platform for all of us to enjoy, explore & appreciate.
​ Here's a few related messages to contemplate as you sip your morning coffee. .
​ "The goal of life is to make your heartbeat match the beat of the universe. . to match YOUR nature with nature". . Joseph Campbell
​ "Live in each season as it passes; breathe the air, drink the drink, taste the fruit, and resign yourself to the influence of the earth". . Henry David Thoreau
​ "Nature is not a place to visit. . it is home". . Gary Snyder
​ "The poetry of the earth is never dead". . John Keats
"Adopt the pace of nature: her secret is patience". . Ralph Waldo Emerson
"There is a way that nature speaks, that land speaks. Most of the time we are simply not patient enough, quiet enough, to pay attention to the story". . Linda Hogan
​ Becoming totally one with nature & realizing its importance will provide a lasting impression not easily forgotten. From that instant, your soul opens up and your spirit is free to soar to new heights. This is the magic of Costa Rica that we talk about regularly. It's time to visit. .
You're invited to visit our websites at: www.costaricagoodnewsreport.com & www.costaricaimmigrationandmovingexperts.com
Also, please enjoy our over 1,700 episodes of our "Costa Rica Pura Vida Lifestyle Podcast Series". We are found on all major podcast venues, including iHeartRADIO, Spotify, Apple Podcasts, Google Podcasts, Radio FM, Anchor, Podchaser & many more. Simply search our name online and enjoy!
If you like what you've seen here, please share this story link with others in your social media. . your friends and family. . anyone who may have an interest in learning more about Costa Rica! We would appreciate your support and PROMISE to continue to bring you LOTS OF GOOD NEWS about one of the happiest countries on the planet, Costa Rica! We're NEVER GOING TO STOP!
central america
About the author
Costa Rica is a magical place. Since November, 2002, when I first visited this country, I have been in love with the people, the culture, its biodiversity, the food. . everything about it makes me happy! Now I share my excitement with you!
Reader insights
Be the first to share your insights about this piece.
Add your insights