Two Unique Outdoor Activities to Go For in Sydney
Catch sight of the famous harbour and its precincts either on a dinner cruise in Sydney Harbour or by taking a short stroll on the Hermitage Foreshore Walk.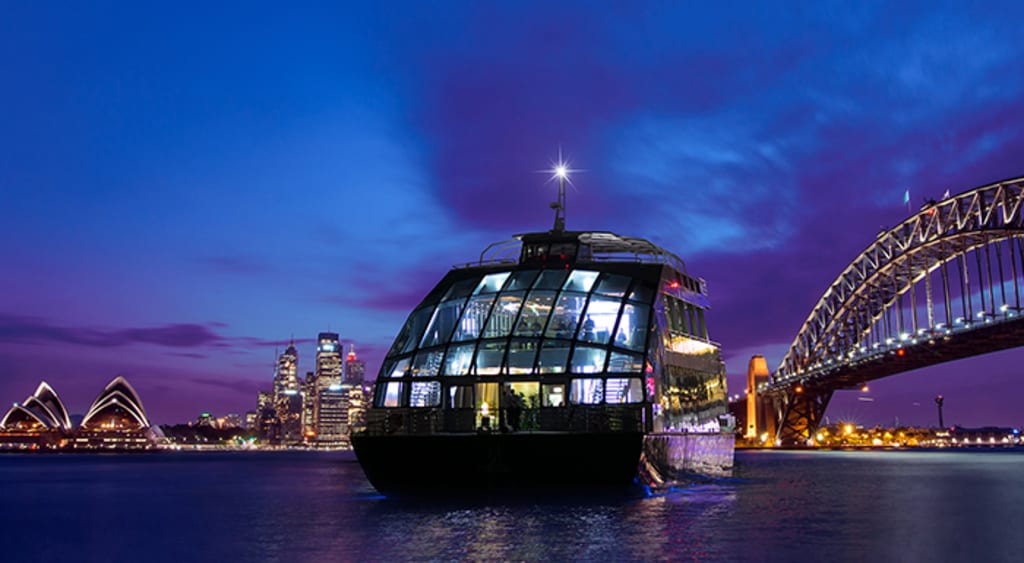 Sydney is one of the largest cities in Australia and is the vibrant capital of New South Wales. Interestingly, this is also one of the most visited destinations in the world. This sun-soaked city is famous for its superb beaches, diverse culture scene, monumental landmarks, lip-smacking food and drinks scene, scenic landscapes, wine regions, party cruises and many more. The city of Sydney is a balanced coastal metropolis with jaw-dropping natural wonders. If you're visiting Sydney for the first time, make sure to at least stay for a week to fully explore the vibes in this luxury capital. Here are a few destinations to visit in and around Sydney.
Sydney Harbour Cruises, Sydney
The harbour and Sydney go hand in hand and the former is only a 10 minute walk away from the city center. Visiting the harbour is a must if you're visiting Sydney for the very first time. When the sun sets and lights start to ignite one by one, the harbour and its skyline starts showing off its true beauty. Apart from the regular lineup of cafes and restaurants, the harbour is also home to many world-class venues, fleet of cruises and theatres etc. If you're seeking to experience Sydney's glamour at night, hop on the dinner cruise in Sydney Harbour and be amazed by the stunning views. This is a great way to witness the sights of Sydney and its surroundings at a glimpse. Get ready for a mesmerising cruising experience on Sydney's newest premium glass boat. This custom-built cruise with its floor-to-ceiling glass walls offers an unobstructed 360° view of the lit-up harbour and its famous landmarks, the Opera House, Harbour Bridge and many more. Along with ultra-modern interiors, stylish decor and a restaurant quality dining experience, this premium cruise offers many amenities. Savor a sumptuous dinner with a signature menu, prepared freshly by the onboard chefs. You can also club this with a beverage and drinks package to fully maximise the experience. This Sydney Harbour cruise offering dinner, uninterrupted harbour views and a commendable service is one of the best ways to enjoy Sydney's nighttime. Book prior to enjoy a stress-free experience.
Hermitage Foreshore Walk, Sydney
The Hermitage Foreshore Walk is one of Sydney's greatest coastal walks in Sydney Harbour National Park. It is a short 1.8 km walk and along the way you can soak in the absolute best views of the famous harbour and its precincts. These include the Hermit Point, Queens Beach, Milk Beach, Opera House, Harbour Bridge and the heritage-listed mansion, Strickland House. The walk is not a difficult one but you need to pay close attention as there may be some uneven patches or rough surfaces. The first milestone is Queens Beach and if you're looking for a quiet swim in a secluded beach, check this spot out. Continue along the path and you'll see another secluded beach, the Hermit Bay Beach. The track follows around the beach to the Hermit Point, a grassy area, great for a picnic if you've bought any snacks along with you. Next, is the Milk Beach tucked between Nielsen Park and Hermit Point. It's a great little beach to relax although it can get a little crowded at times. Located right behind the Milk Beach, overlooking the harbour is the Strickland House. This mansion was built in the 1850s and has a rich significance. You can book a guided tour prior to the walk if you want to have a closer look inside. The Shark Beach and Nielsen Park marks the end of the walk. Nielsen Park can get busy during the weekend so it is best to visit earlier in the day. The shark beach has an enclosed swimming area, a cafe for snacks and lunch and a shaded promenade. You can have a peaceful swim here or have a nice picnic if you're up for it. Get fit while clicking amazing photographs in this serene walk along the coast of Sydney.