Two People in Love. . Living a Wonderful Life in Costa Rica
Making music & becoming ONE with Mother Nature. .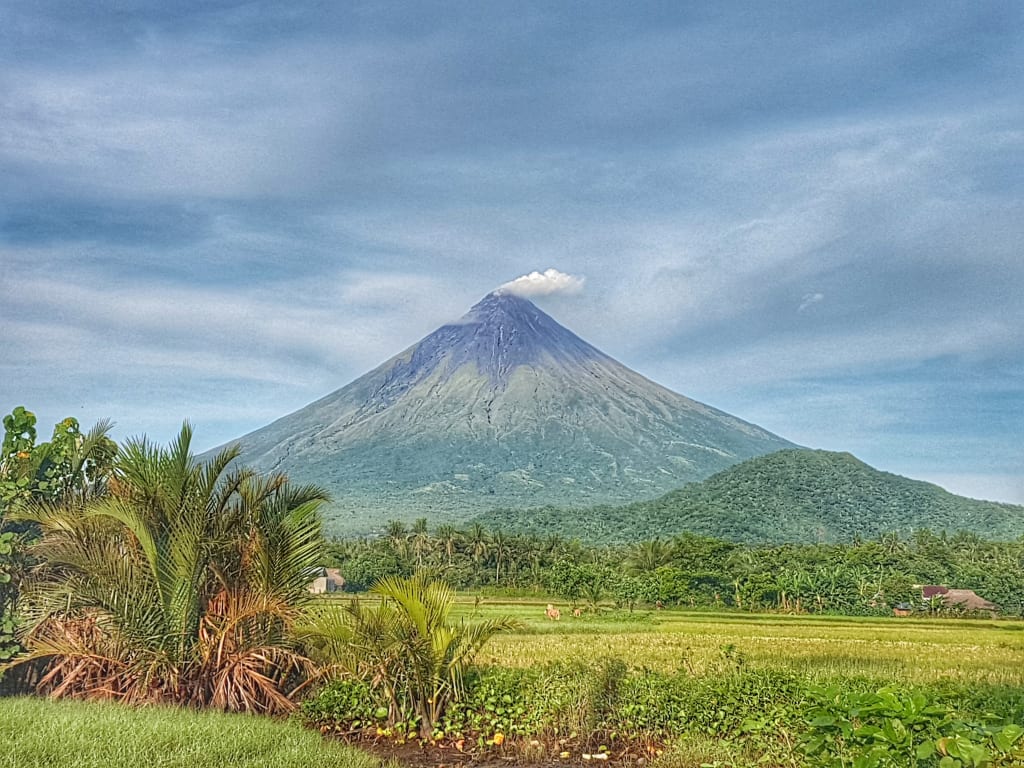 Arenal opens up one's soul and allows the light to enter. .
Sitting here. . thinking about how much fun it is to share with all of you the many exciting adventures experienced in Costa Rica by so many people. Books have been written. . movies have been made. . lives have been changed by this thing we call, "The Pura Vida Lifestyle!" What a wonderful life it is!
We love to share stories about the GOOD NEWS that happens here in Costa Rica. And the great thing about it is that these stories NEVER RUN OUT. . they NEVER STOP! Everyday, more stories are shared and the excitement grows about one of the happiest countries on the planet!
So many ways to learn about a new country. . and human interest stories are, in my opinion, one of the best forms of education. No matter how many adventures are shared with others, there will be ONE SPECIAL MOMENT when someone else can relate to another's story. It happens all the time. Reading about the SUCCESSES of others can be a huge step in getting someone to MOVE FORWARD in their own lives. And if that happens to only one person, then I, as a 'sharer' of good news, have done my job. And it makes me feel wonderful!
Darlene & Michael. . Youngsters! They wanted to become established in Costa Rica before they got too busy with life itself. They were married only 4 years ago, they're in their mid 20's and red hot and rollin' regarding their online businesses. The ART of WORKING REMOTELY has opened up so many new avenues for existence and it has made moving to Costa Rica much easier and within reach for many of those who have taken the time to set themselves up in a proper manner. Their residencies / legal statuses are coming through this month for them. They made their home in a northwestern town, close to Liberia. So it's easy for them to get back to Dallas when they want to. The international airport in Guanacaste has become so popular and there are many direct flights out of the USA now. It saves that long drive from the San Jose airport! They both love it when friends and family visit them in Costa Rica.
Darlene loves surfing, cooking, singing and kayaking. They are close to the beaches and Lake Arenal is a favorite for them to fish, canoe and kayak. Michael loves hiking in the jungle. They make a great team in that they are starting a blog to share their PURA VIDA lifestyle with all who care to listen. Michael takes a lot of photos and shares them on social media. As we all know, the vibrant colors of the jungle are especially pleasing to the eye!
Michael has purchased a ukulele and is learning how to play some traditional Costa Rican songs and Darlene has the voice of an angel. They love to entertain the local neighbors. . especially the children. When they become more fluent in Spanish, they'll participate in some Sunday morning hymn singing in the native language! Darlene wants to buy a guitar and play along as well!
What a great life ahead for these two wonderful souls. We wish them so much happiness and success here in Costa Rica!
You're invited to visit our websites at www.costaricagoodnewsreport.com & www.costaricaimmigrationandmovingexperts.com
Also, please enjoy our over 1,800 episodes of our "Costa Rica Pura Vida Lifestyle Podcast Series". We are found on all major podcast venues, including iHeartRADIO, Spotify, Apple Podcasts, Google Podcasts, Radio FM, Anchor, Podchaser & many more. Simply search our name online and enjoy!
If you like what you've seen here, please share this story link with others in your social media. . your friends and family. . anyone who may have an interest in learning more about Costa Rica! We would appreciate your support and PROMISE to continue to bring you LOTS OF GOOD NEWS about one of the happiest countries on the planet, Costa Rica! We're NEVER GOING TO STOP!
central america
About the author
Costa Rica is a magical place. Since November, 2002, when I first visited this country, I have been in love with the people, the culture, its biodiversity, the food. . everything about it makes me happy! Now I share my excitement with you!
Reader insights
Be the first to share your insights about this piece.
Add your insights