Traveling By Train
Tips for passengers traveling by train.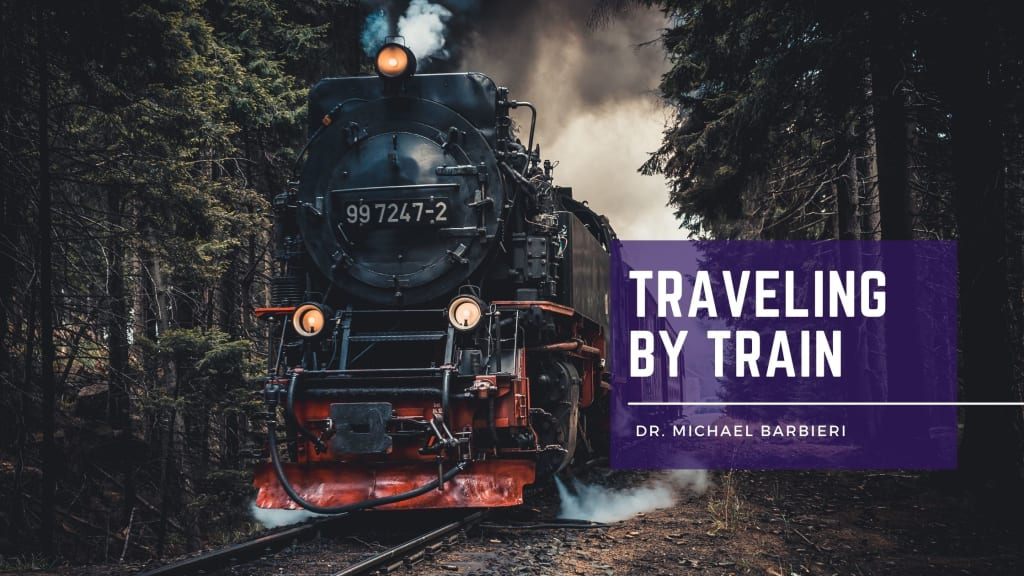 The railroad system has been used for more than 200 years in the United States. While it is primarily used to transport large freight containers these days, the public can still use trains as a form of transportation. Trains are a popular long-distance travel option for those unable or afraid to drive or fly. These are the four most important things you need to know before your next train trip.
Pack Bags Accordingly
You will be allowed to bring two personal items and two bags with you on the train. You will be responsible for watching these items during the entire trip, so it is important only to bring necessary things for your trip. You don't want to drag four different bags with you every time you need to go to the bathroom or decide to change cars. Using suitcases with wheels will also improve your overall experience.
Bring Snacks and Drinks
Unlike air travel, you can bring your own snacks and drinks onto a passenger train. This even includes alcoholic beverages. Food and beverages are served on the train, but going to the dining car multiple times can be somewhat of a hassle. Make it easier on yourself by just putting a few snacks and drinks in your bag. The convenience of reaching into your bag for a snack simply cannot be beaten.
Prepare for Delays
Passenger trains share the same tracks as freight trains transporting goods across the country. Since these freight trains are far more critical, they get top priority on the rails. This means that your train may have to stop for a short time to let a freight train pass, especially if you are traveling cross-country. These delays are unpredictable, so you should not create a tight schedule around your expected arrival times.
Sleeper Cars Available
Cross-country train trips can take several days. If you take one of the trips, you will want to book a sleeper car. This will give you access to your private room on the train. Sleeper cars come equipped with a bed, shower, and bathroom. You will also get three free meals per day and unlimited complimentary soft drinks during the trip.
About Michael Barbieri PhD
Alongside a skilled and fulfilling professional career, Dr. Michael Barbieri has cultivated a rich personal life where he's been able to enjoy hobbies and interests he's accrued throughout his life. A phenomenally successful international businessman, Michael has distinguished himself in every industry he's chosen to touch.
Perhaps most notably, Dr. Michael Barbieri was the youngest flight instructor and instrument and multi-engine instructor in St. Louis, Missouri, where he worked for a while as a Professional Commercial Pilot for several corporations.
Additionally, Dr. Michael Barbieri is a Professional Bodybuilder and the owner of Body Builders Inc., where he operated ten of the largest independently owned bodybuilding facilities in the Midwest. A groundbreaking figure, Michael was also the first one to introduce a co-ed workout facility in 1978, where men and women could work out together. Dr. Barbieri also served as a judge for the National and International PNC and IFBB Professional Bodybuilding Judge. Dr. Barbieri has also served as the owner of BBC Finance and the Federal Collection Agency. He is also an accomplished musician and has had multiple articles written on his success in myriad areas.
All of Dr. Michael Barbieri's hard work and success have earned his induction into the Marquis Who's Who in America in 2021 for his accomplishments throughout his lifetime in multiple industries. Through his work in law enforcement, Dr. Michael Barbieri has worked to successfully solve six Cold Case Murders, two of which happened in foreign countries. He is also trained on kidnappings – both domestic and foreign – and has worked with numerous governmental agencies around the world.
About the Creator
Michael Barbieri, PhD is an experienced private investigator who has led a significant number of successful missions, resulting in solving cold case murders, kidnappings, domestic investigations, and more.
Reader insights
Be the first to share your insights about this piece.
Add your insights