Guides
Travel Green! Top Eco-countries to Visit in 2018
These are all places I hope to visit someday, too.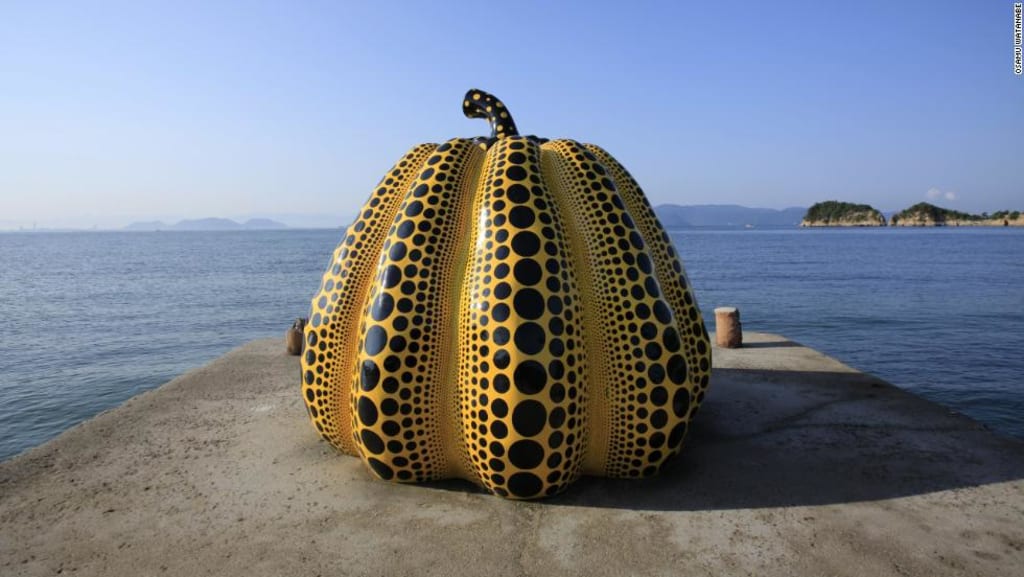 Make 2018 a year for unforgettable escapades anywhere in the world! Here are six destinations that are either underrepresented on top lists and travel features, or are simply captivating with their rich, eco-friendly cultures and gorgeous "green" landscapes. This isn't to say that popular places like Greece and Italy shouldn't be on your bucket list—these are simply recommendations that are sure to expand your horizons as you trot the globe.
1. Japan
The country that brought us Sony and Nintendo is also home to many beautifully peaceful World Heritage sites, such as the Zen Buddhist temple Kinkakuji and Ryoanji's philosophical dry landscape garden in Kyoto. The Mount Koya pilgrimage is one you don't want to miss, where you can live the life of a monk for a day by participating in morning prayers and feasting on vegetarian-filled dishes in tatami-style rooms. For an art fanatic, a trip to Naoshima, also known as the "Art Island," is definitely in order. Not only does it host galleries and art shows at every curve, much of the infrastructure on the island have been restructured into permanent surrealistic eco-art installations.
2. Madagascar
Even more fascinating than the DreamWorks film, Madagascar is best known for its unusual flora and fauna, national parks, tropical paradise islands, and rainforests galore! Nosy Be and Sainte Marie are two of the country's most heavenly islands, lavished in luxurious resorts and warm water for swimming and snorkeling. In loving memory of our childhood companion "Zoboomafoo," it's worth mentioning that many adorable lemurs among other colorful critters can be found in Parc National d'Andasibe-Mantadia, Ranomafana and Berenty National Park. Parc National de L'Isalo makes for an extraordinary hiking trip in sandstone canyons.
3. Morocco
Experience an exotic medieval atmosphere by taking to the imperial streets of Marrakech, a maze like city with brasseries and artisan craft shops around every corner, and Fes, which is sure to entangle you in its labyrinthine paths as they guide you to fascinating tanneries and breathtaking mosques. For beachgoers, the Essouiran coast is a lovely site for relaxing by the shore and enjoying quality seafood. The cerulean town of Chefchaouen, which is situated amidst a mountain terrain, will amaze trekkers. And, of course, let's not forget those exciting camel rides through the mysterious desert of Western Sahara. Yes, Morocco's land is a geographical rainbow for all types of travel enthusiasts.
4. Nepal
To say that Nepal is a mountainous state is an understatement. It has the greatest range of altitude variation on Earth, starting from the lowlands at sea level all the way up to Mount Everest, the highest mountain on the planet. The Sherpa people, to the east of Nepal, benefit from mountaineering, especially with the Everest area as an obvious attraction. Tourists who decide to visit that region will learn about the Sherpa culture, which is grounded in Buddhism's great appreciation for the land. The beautifully carved valleys, hilly villages, and southern plains are also a pleasant sight to see there.
5. Peru
Peru is a very resourceful country; its petroleum industry and fisheries are among the world's wealthiest economic sectors. It is also a primary producer of copper, zinc, lead, and silver. Adrenaline junkies can embark on a journey through the Oasis city of Lima and up to the Andean highlands. From there, they can go on to explore the eastbound jungle, where the city of Iquitos with a small population of settlers can be found. The best and most thrilling way to travel to Iquitos is by boating up the world's largest river, the Amazon.
6. South Korea
For a small country, South Korea is filled with mountains, tropical and volcanic islands, and natural recreational forests. Because of the country's dense population, most of its natural habitats are condensed into national parks. The only pristine areas left can be found in mountain forests. Jeju Island, in the south, houses brilliantly evergreen jungles. The Korean lifestyle is greatly based on the Chinese philosophy of Confucianism, which teaches people to cultivate virtues and maintain ethical practices in their daily lives. It should also be noted that South Korea is one of the few East Asian countries that enjoys a tiger economy, with attributes such as a highly developed democratic government, high quality healthcare, education, and a strong probability of job security.
Story credits: National Geographic and Wikipedia.org