Top 6 Tantalizing Luxury Villas Tenerife
Experience a perfect villa holiday in Tenerife, one of the best parts of Canary Island.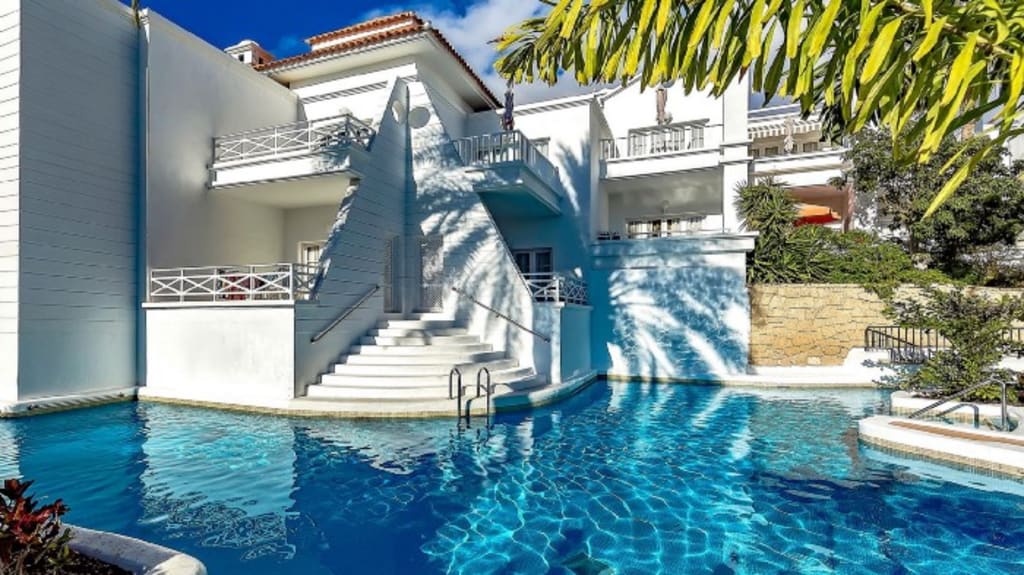 Experience a perfect villa holiday in Tenerife, one of the best parts of Canary Island. An exclusive Villa with lots of comforts and a luxurious setting makes a holiday a well-spent one. Whether you want the best villas near the sea or the private heated pool, you can explore the options based on your preferences.
The villas are preferred over a hotel stay for its richness of facilities, independence, beautiful views, and privacy. Whether you are a couple visiting Tenerife, a group of friends, or a family trip, Tenerife has the best holiday accommodations for every preference.
Tenerife hosts some beautiful locations like Costa Adeje, Callao Salvaje, San Eugenio, Santiago, Playa De Las Americas, Los Cristianos, and Fanabe, where you can book some beautiful luxury villas. If you are planning a trip to Tenerife, you can rent these five exclusive luxury Villas in beautiful locations to stay:
1) Villa Tricia
It is a massive 6-bedroom luxury villa in Playa De Las Americas, Tenerife. It hosts a luxurious setting that is ideal for a family with children. The villa features a BBQ, patio furniture, pool bar, and artificial lawn garden. The beautiful villa is only 400m away from the beach. It has everything that Playa De Las Americas is famous for.
2) Villa Paz
It is a 3-bedroom luxurious villa in Callao Salvaje, Costa Adeje, and is famous for its unique sea views and La Gomera Island. The villa is ideal for a group of 6 people. There are two terraces around the pool with six sunbeds. The beautiful villa is a 2miute walk to the center of Callao Salvaje that offers all the amenities like restaurants, supermarkets, shops, and beaches. You can also enjoy playing tennis and football and pedal tennis. The golf players can try their skills in the nearby golf area.
3) Villa Natalia
It is an enthralling 5-bedroom setting in Fanabe Costa Adeje that features spacious rooms with scenic sea views. The property is located on three levels. The first level holds the lounge, kitchen, and WC. It is an ideal setting for a group of 12 people. The pool terrace complements the artificial grass, and the BBQ provides scenic mountain views. Playa Del Duque, Fanabe, and Puerto Colon are the beaches located within 2kms of the property. The amusement park Siam Park is also near the villa.
4) Villa Atlantico
Villa Atlantico is an attractive 5-bedroom setting in Callao Salvaje, Costa Adeje. The villa is famous for its breathtaking mountain and sea views and the modern setting that skip a beat. The spacious exteriors with several terraces and shaded pergolas make it a perfect holiday setting. The BBQ facilitates the gardens and a comfortable seating area. If you are in Tenerife for the best mountain and sea views, the villa is a perfect pick.
5) Villa Savannah
It is a vibrant setting that offers a whopping 6-bedroom setting in Torviscas, Costa Adeje. It is a wonderfully furnished villa with an artistic floor plan and the excellent Atlantic Ocean views. If you are a nature lover, then this villa will entice you. The villa is an air-conditional setting with patio doors and a balcony. The roman style stairs with Jacuzzi makes it a perfect holiday villa to stay. You can explore plenty of activities in the area with multiple bars and restaurants.
6) Villa Orlanda
Villa Orlanda is a perfect 4-bedroom villa in Callao Salvaje, Costa Adeje. The bright room flaunts a beautiful scenic atmosphere. If you are looking for a larger space, then this villa is a great setting. Make the most of your holiday with a BBQ set, pool table, and private heated pool. Experience some of the best dishes in the nearby famous restaurants and make your stay a memorable one.
These are the major luxurious villas you to look out for in Tenerife.
travel advice
I am English honors student and trying to enhance my skills by sharing some home improvement tips for security purpose only
Receive stories by Priyanka jain in

your feed