Top 10 Best Visa Free Countries For Indians In 2022
List of Best Visa-Free Countries For Indians | All About Visa Free Countries For Indian Citizens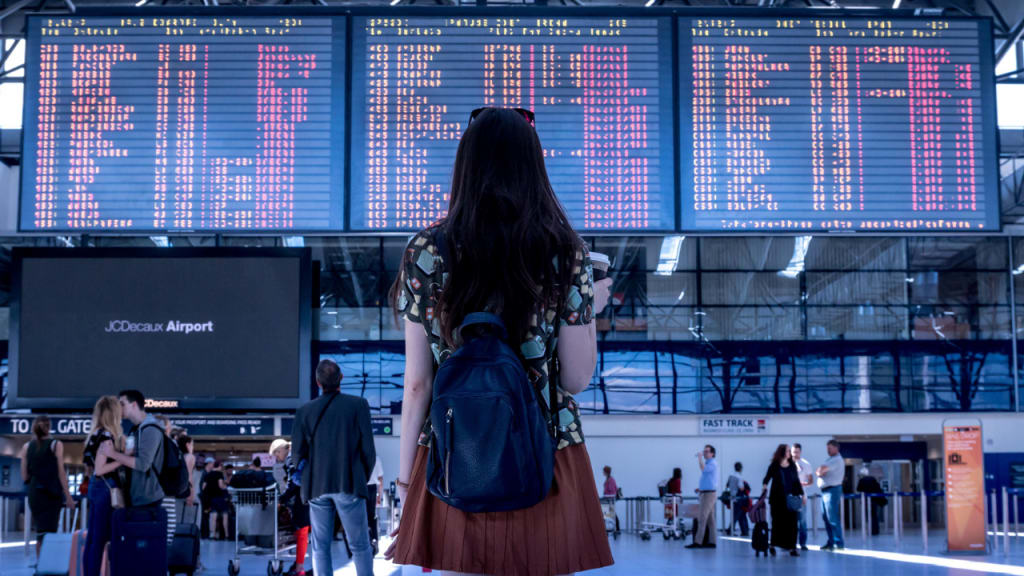 beautiful women standing in the airport and looking at the flight information
If you have made a plan today that I have to go outside India, then the first question that comes with you is whether you have a passport or not? If it is not, then you apply for it and if it is, then you will have to apply for a visa which is known how long it will take.
With all these problems, you cancel your plan. There are some countries where you can go without a visa, you just need to have a passport. If you made a plan today, then you can go to these countries today.
Friends, today many people like to travel. Everyone loves to explore new places and discover cultures and who doesn't want to go when it comes to visiting a foreign country. But today in most countries you have to wait a lot for a visa.
That is why friends, in today's article, I will tell you the top 10 best visa-free countries for Indians that you must visit. However, you have to keep in mind that you should have an administration card as well as the currency of that country.
As per the Henley Passport Index, the Indian passport is indexed 87th. Although there are a total of 60 countries in the world where Indian citizens can go without a visa, we will talk in detail about the 10 best countries.
So let's start a list of the top 10 best visa-free countries for Indians.
10. Mauritius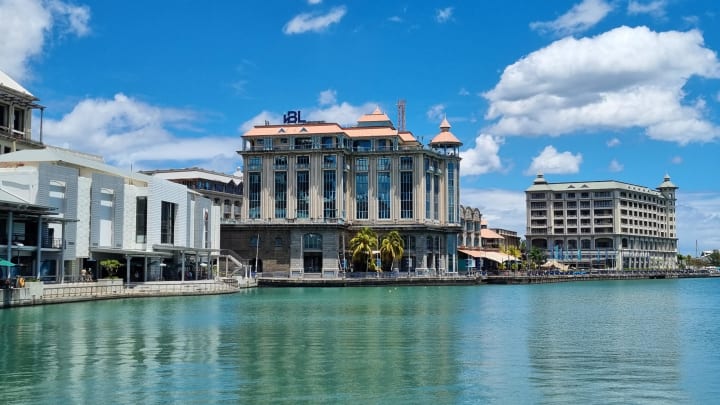 Duration of Stay - up to 90 Days
Mauritius is considered to be the most beautiful country among all the countries in Asia. Millions of tourists come here every year and here you can enjoy the beautiful waterfalls, the natural beauty and the blue water of the sea. Also, if you like water sports, then Mauritius is the right place for you and songs from many Bollywood films have also been shot here many times, such a beautiful country.
Indian people do not need a visa to visit this beautiful country. Due to good relations between Mauritius and India, you can go to Mauritius by passport only. You will be given 90 days at the airport to travel to Mauritius. The only condition is that you must have a return ticket to come back. You can go to Mauritius for up to 90 days not just for travelling but also for doing business.
Mauritius is a country where about 51% of people follow the Hindu religion. Within this country, you get to see a multi-ethnic and multicultural population. Most of the people in this country speak English, Hindi and French. Mauritius is also very popular for its sugar cane farming. Sugarcane is mostly cultivated in this country.
9. Nepal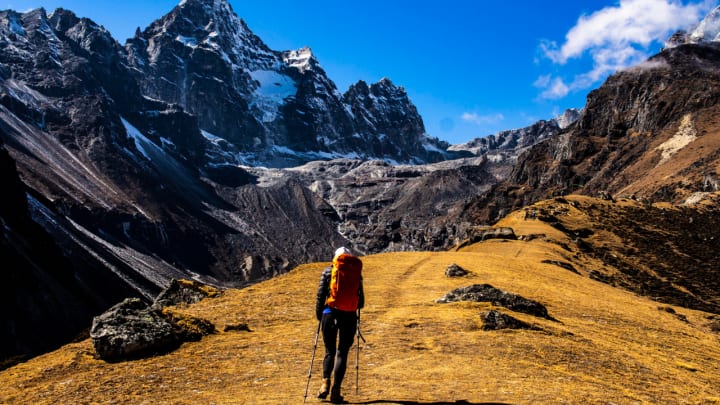 Duration of Stay - Any Length of Time
After that Nepal which is one of the neighbouring countries of India. Nepal is surrounded by the Himalayan hills. There is no problem in coming and going for Indian citizens in this nation. Nepal is a country where Indians can not only travel but also work without a visa. Here you can go just you should have ID proof like an Aadhar card, Voter ID card etc.
This has been possible due to good relations between India and Nepal, but today a rift has arisen in it regarding trade. Due to the India-Nepal friendship in the year 1950, peace has prevailed in both countries to date and these countries are best friends of each other. So Indians can easily go to Nepal and they do not even need a visa.
8. Serbia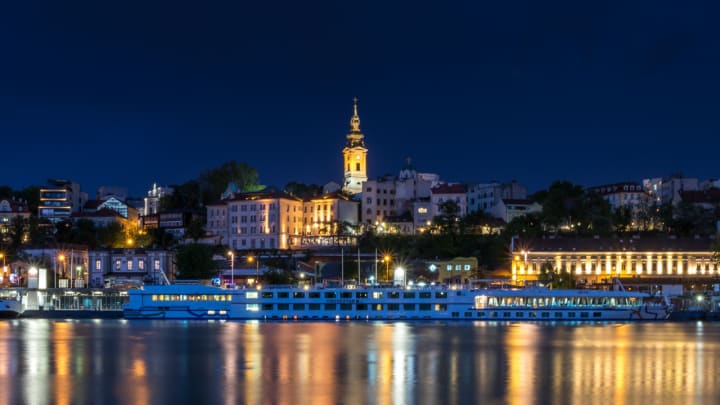 Duration of Stay - up to 30 Days
Serbia is a small country located in the Peninsula of Central and Western Europe which is a visa-free country for Indians. In this country, you can see Roman architecture and Ottoman architecture. It is a historic place and you will also see many old monuments here. Serbia is the only country in Europe in which Indians do not need a visa. You can comfortably stay here for 30 days.
This country is a landlocked country and this country is surrounded by many European countries. Popular countries like Romania, Hungary, Bulgaria and Croatia are included. Today the population of this country is about 8,665,425.
Belgrade is the capital city of this country, so it is said that a total of 1/4 population of this country lives in the capital city only. Serbia is a country that is seen as the country with the coldest temperature in Europe.
7. Micronesia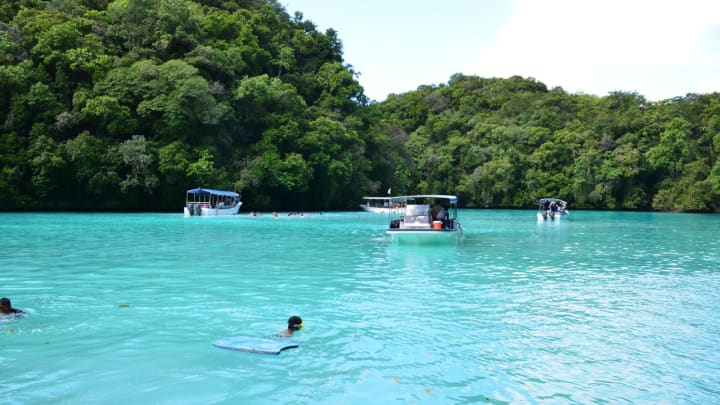 Duration of Stay - up to 30 Days
Micronesia is at the number (7) from our list of the top 10 best visa-free countries for Indians. Like Haiti, hardly anyone has listened to the name of Micronesia. This country is located in the Pacific Ocean and has more than 500 islands. The view of this place is very beautiful which is a different world in itself. Tourists keep coming here and it is a very clean country.
For the people of India, a visa is allowed here for about 30 days and like in other countries, here also the rule of the government is that you should have a passport whose validity should be more than 6 months.
6. Ecuador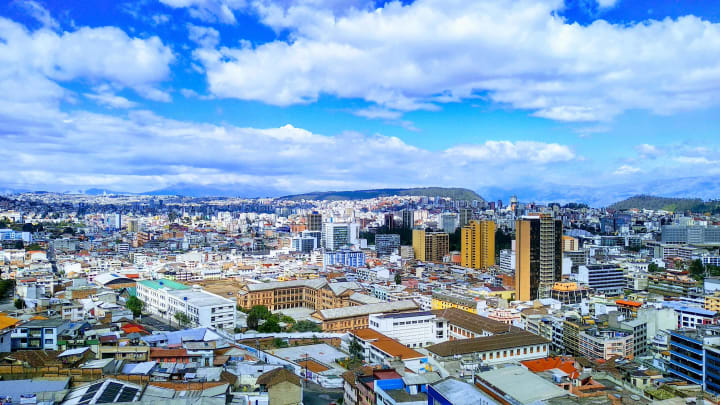 Duration of Stay - up to 90 Days
Ecuador is at the number (6) from our list of the top 10 best visa-free countries for Indians. Ecuador is a small country in South America and known all over the world for the Galápagos Islands. Even a part of the Amazon jungle comes inside this country. Now that we are talking about the Amazon jungle, then you must have come to know what you can go to see here. You will be able to see some such rare wild animals which you will not find in any corner of the world.
The best part is that you can safely roam in these forests. Happily for Indians, you can stay in Ecuador for 90 days without a visa. You have to carry only your passport but keep in mind that the validity of your passport should be more than 6 months.
5. Trinidad and Tobago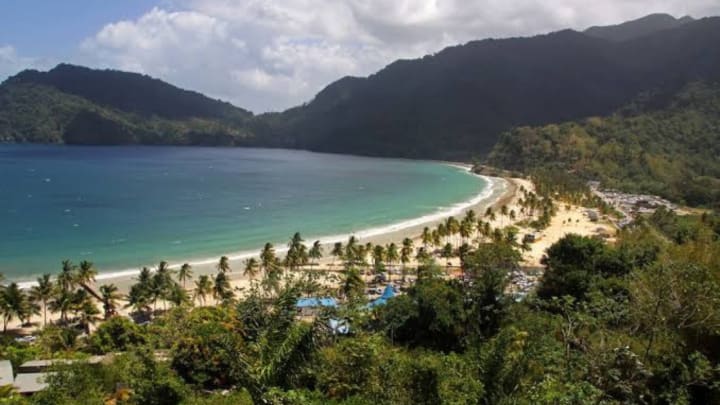 Duration of Stay - up to 90 Days
Trinidad and Tobago is an island which is situated near the nation of Venezuela. This nation is popular all over the world for organising carnivals. Along with this, if you are a lover of animals and birds then you must go here. Indians are enabled to travel to this nation without a visa that too for about 90 days
You just need to have a passport, whose validity is more than (6 months). Along with this, you should also have a return ticket with you. Only then can you enter this country without a visa and this rule applies not only to tourists but also to people going to work.
4. Bhutan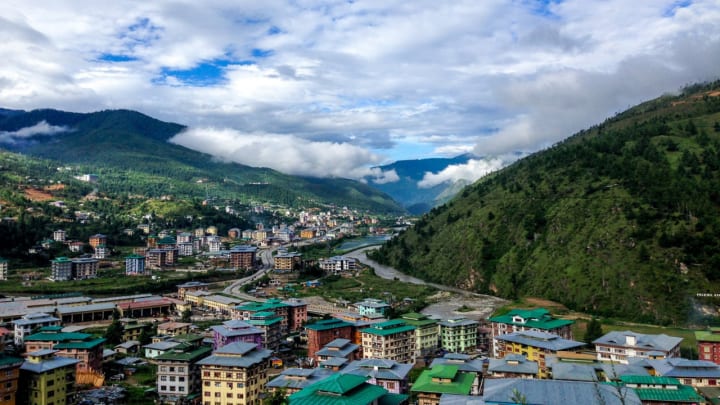 Duration of Stay - up to 14 Days
Bhutan is at the number (4) from our list of the top 10 best visa-free countries for Indians. Bhutan which you already know is a neighbouring country of India and it is connected to the Indian state of Sikkim from one side. Bhutan, a Buddhist kingdom on the eastern edge of the Himalayas, is known for its monasteries, forts and dramatic landscapes. The Jhomolhari mountain is the most popular for trekking here, whose height is about 7,326 meters.
So here also you do not need a visa to go to Bhutan and can roam in Bhutan comfortably. But first of all, you should know which documents you need to go to Bhutan. You need to carry with you a passport, and identity proof which can be a certificate by the Indian government such as a Voter ID, or Aadhar card.
But you cannot use Indian 500 and 2000 currency notes in Bhutan. So you have to spend money in Bhutan in Bhutanese ngultrum. Bhutan is famous for the eastern parts of the Himalayas.
3. Jamaica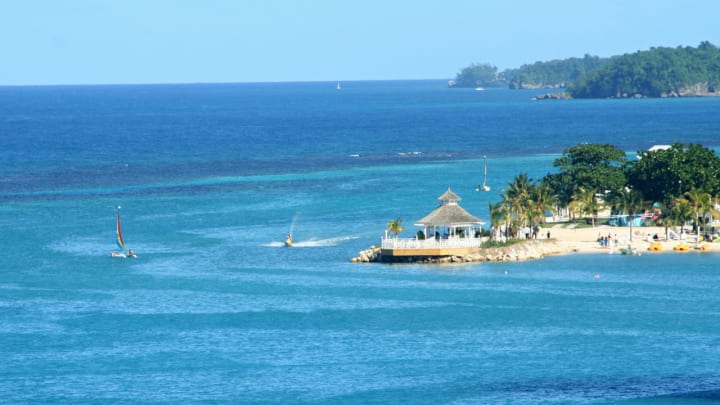 Duration of Stay - up to 30 Days
If you like the ocean, dolphins, rainforests and rocks, dancing, and high mountains, then Jamaica is an excellent location for you. Jamaica is also a Caribbean nation and its songs are very famous all over the world. The best part is that Indian tourists can easily travel here without a visa, i.e Jamaica is a visa-free country for Indians.
This nation is visa-free for Indians for 30 days. But you will need a passport and at the airport, in Jamaica, your passport will be stamped by the officers there. After that, your passport will act as a visa for you and you can stay in Jamaica very easily, but you have to pay attention to going here because it is not as safe as other countries.
2. Haiti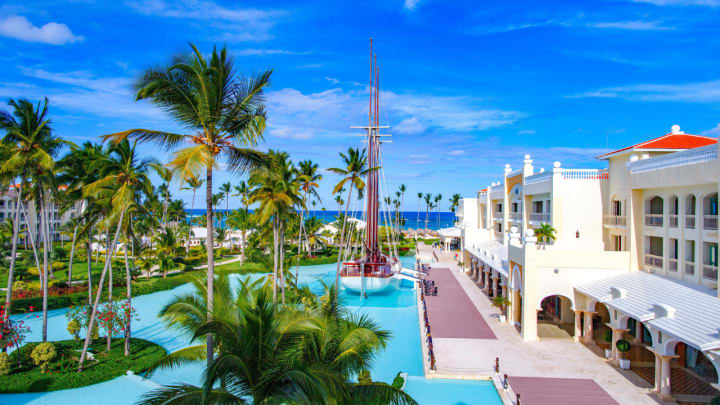 Duration of Stay - up to 90 Days
Perhaps there would be very few people who would have heard of Haiti which is a Caribbean country. Haiti is located near the Dominican Republic. It is like an island with water all around it. That's why it's so beautiful to behold. But after the earthquake of 2010, there was a slight decline in her beauty, which is slowly getting back on its feet.
But you will be surprised to know that even though it is not an Asian country, Indians do not need a visa here, just after reaching the airport, you just have to give a passport and pay a fee of $10. After that, you can roam anywhere in Haiti. Due to not much difference in the value of the currency of India and Haiti countries, you will not have to spend much in this country.
1. Indonesia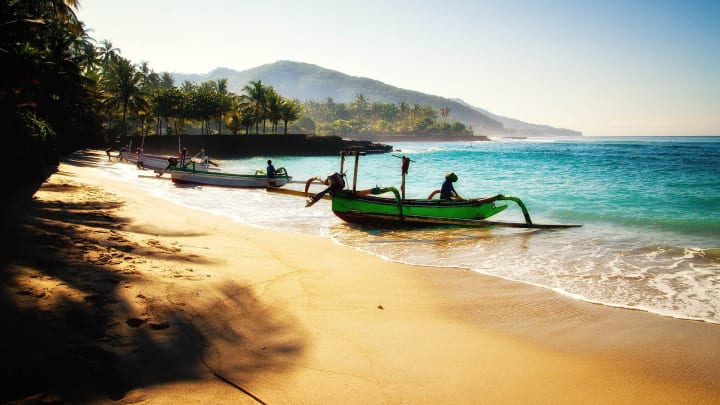 Duration of Stay - up to 30 Days
Indonesia is at the number (1) from our list of the top 10 best visa-free countries for Indians. Indonesia is a Southeast Asian nation made up of thousands of volcanic isles. It is the home of hundreds of ethnic groups speaking different languages. Every year millions of Indians visit here as tourists. This country is very close to India and you can visit a good place for less cost because 1 rupee of India is equal to Indonesian approximately 187 rupiahs.
Places to visit in Indonesia are beaches, volcanoes and the jungle are known for their habitat of elephants, tigers and orangutans which is a species of monkey. Apart from this, animals and birds and even Indonesian music are famous all over the world. This nation is full of natural magnificence.
This is the reason that the number of tourists is also very high here. This country is a special welcome for Indian people because you can stay here for 30 days without a visa and the count starts from the day you reach the airport.
List of Other 50 Visa-Free Countries for Indians
Cook Islands
Fiji
Marshall Islands
Niue
Palau Islands
Samoa
Tuvalu
Vanuatu
Iran
Jordan
Oman
Qatar
Albania
Barbados
The British Virgin Islands
Dominica
Grenada
Montserrat
St. Kitts and Nevis
St. Lucia
St. Vincent and the Grenadines
Cambodia
Laos
Macao (SAR China)
Maldives
Myanmar
Sri Lanka
Thailand
Timor-Leste
Bolivia
El Salvador
Botswana
Burundi
Cape Verde Islands
Comoro Islands
Ethiopia
Gabon
Guinea-Bissau
Madagascar
Mauritania
Mozambique
Rwanda
Senegal
Seychelles
Sierra Leone
Somalia
Tanzania
Tunisia
Uganda
Zimbabwe
Other FAQs
1. What is a Visa?
Visa is like a permit to go to any other country. You need two things: a first passport and a second visa. Usually, passports are very easy to get but we have to work a little hard to get a visa.
If you want to go to another country, then you have to get a permission letter from the government which we call a visa. To get a visa, we have to give a reason why we need a visa and for what purpose.
Along with this, information has to be given about how many days to stay in that country. The full form of a Visa is "Visitors International Stay Admission".
2. What are the different types of visas?
In today's time, many people do not know many things related to visas. If someone asks you how many types of visas are available in India, then you will be able to tell about two or three visas at most. You may not be aware of any visa other than a tourist visa, student visa or business visa. So here is the list of 19 types of visas issued in India.
Diplomatic Visa
Transit Visa
On Arrival Visa
Tourist Visa
Employment Visa
Project Visa
Student Visa
Journalist Visa
Business Visa
Mountaineering Visa
Conference Visa
Research Visa
Treatment Visa
Universal Visa
Marriage Visa
Partner Visa
Immigrant Visa
Retirement Visa
Official Visa
list
About the author
My name is kunal, I am enthusiastic writer from my childhood, and I am passionate about my work, and I love to write articles on different topics, mainly top 10 lists based articles on different topics.
Reader insights
Be the first to share your insights about this piece.
Add your insights