Tomorrow's Monday
Before the beginning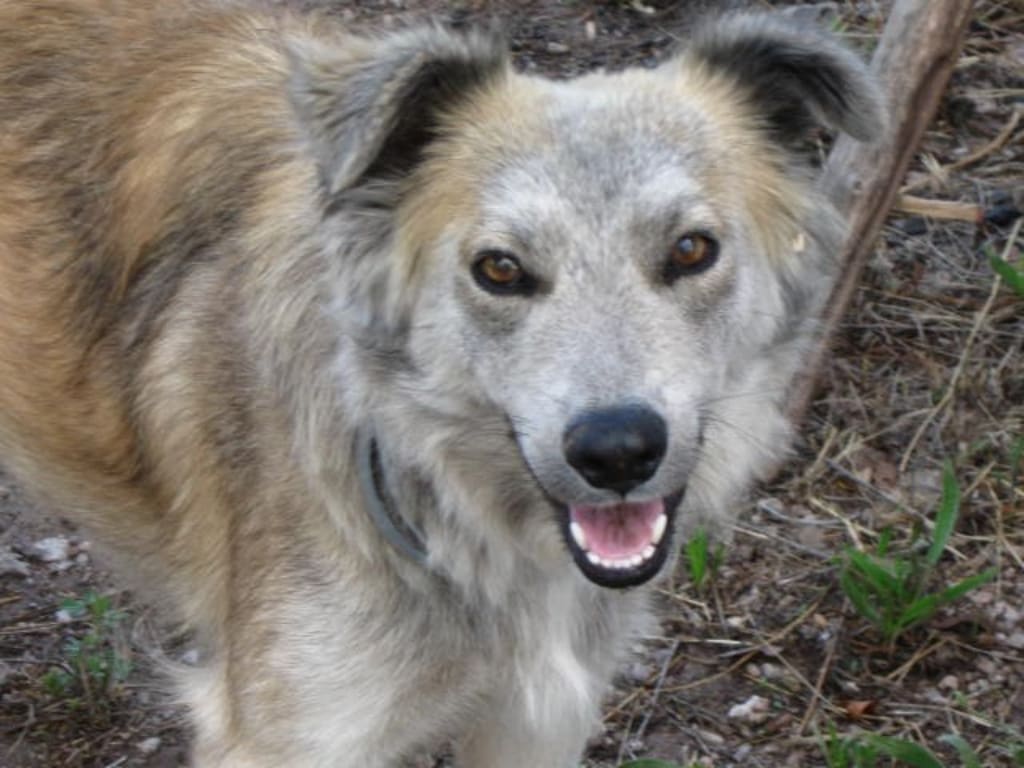 Dedicated to Sadie, the first to greet me and call me Friend
Tomorrow's Monday
A traveler's tale
by
Amy Lynn Reifsnyder
October 30, 2015 Friday
Dear Friends and Relations;
Here we go again. Only this time, there are more of you, and this time, I have to put it all together. Yes, I know, you jumped in last year when I first heard I got the job. But really, it started a long time ago. Yes, Little One, even before you.
I'm here again, only on the other side of the mountains. Too far from the Elk, but not so far away that I can not hear the Coyote Choir. Mae and Freckles sing with the local tribe. Hannah has become my guardian and she stays close. She is not Duncan, but truthfully, how could there be another Duncan?
Lydia is with WOL. Annie moved in about a week ago. Tortoise, of course, brown, with orange highlights. Her nose is not a harlequin, and she has a mean right hook, and sharp teeth. We have that in common, perhaps. (Unfortunately, Annie moved out about three weeks later. In between getting pinned somewhere by Freckles and Hannah, she did her fair share of biting. I took her back to the Cat House (aka Humane Society). I visited yesterday. She is miserable and gives the ladies a hard time. I think they understand why I brought her back.)
Anyway, I am getting ahead of myself, and including information out of turn. I have to wait until midnight tomorrow. It's almost midnight today. But I have to wait. A day. Until tomorrow.
Then, Katie bar the door, the story's coming out.
Sure, it's another year, another page, and another part of Arizona, but then, when have you ever known me to stay in one place?
I guess I should start before the beginning – can that be done? Anyway, yes, here we go.
*****
I was little once, just a kid, actually, when I first heard about the "plight of the American Indian". Plight was one of the school vocabulary words, maybe, and that's why we suddenly had a link to American Indian. Otherwise, the only thing we knew was that they never had any roles in the westerns my mom and aunt watched. That, and my grandmother continually got thank you gifts from various tribes around the country. She had photos, too, of Arizona. Painted Desert. Grand Canyon. Arizona. "Go there." she said. She wasn't much for telling her grandkids what to do, but she was really clear about this: Go. There. Painted Desert. Grand Canyon. Arizona. Colors. Light. Colors. Light. Colors. Light. You never have to leave where you are, and the colors and light continually change around you.
She should know. She'd spent her life with colors and light continually changing around her.
She'd been offered an all-expenses paid scholarship to a prestigious art school in Philadelphia in 1919. Mighty big doings for a young woman in her time. She must have been a fabulous artist. However - she once told me about this with steel in her voice, and the butter knife in her hand – she didn't go. Her father didn't approve. Spanish Flu had just decimated the city's population. But she didn't care. She had wanted to go. So, after she was told no, within six months, she was pregnant and married to my grandfather. In that order.
Thankfully, she put down the knife before she got up from the kitchen table. But the silverware drawer and the cupboard doors she slammed never closed quite the same way ever again.
Go. she said. Go. There. Send me post cards. I know you love me. Go.
Let me tell you, when your silent and otherwise passive, submissive grandmother stops being silent and otherwise passive and submissive, and she gives you instruction from the other end of the butter knife, you pay attention.
Hell, she mentioned Love.
I went. But first, I went to the beach. Which is a good thing, because Arizona was once the ocean floor, and it makes it easier to understand if you've seen the ocean first.
Grandma was right
Arizona isn't what you think it is. Even if you're from here, it isn't at all what you expect to find at the beginning of every new day. And no matter which direction you come from, it isn't like the other end of the state, or even an hour's ride away. Yes, I know Pennsylvania is a farmland at one end, mountains in the middle, and industry out toward Ohio. But Ohio is – we'll discuss Ohio later. Remind me, because for the longest time, I couldn't remember being in Ohio, and I know I drove through it. But that comes later. And I'm trying to put some kind of background together so you have some inkling of why I decided to move myself and my two dogs to a completely different state away from absolutely everyone I know except the two dogs I was taking with me. And one of them was a new acquisition, and a tremendous amount of rehab work.
Arizona. My third grade teacher loved Arizona, and, I realized this last week at the chiropractor's office – there was a copy of the latest edition on the coffee table - she always had the latest edition of Arizona Highways on hand for us to read. She read a book to us about a donkey – mule? – one of those – who hiked up and down the canyons. I don't remember the story very well, but I do remember the photographs she shared of – you guessed it – the Grand Canyon and – lest we forget color and light – the Painted Desert.
I have seen the Painted Desert. I love the Painted Desert. Not just because Mrs. Groff and Grandma said I would, either. But they were absolutely correct. You can stand perfectly still, and the world around you becomes something else altogether.
Maybe that's true for everyone, but it has taken me until last year to figure that out. Maybe because last year, I finally found a place to stand still. Or maybe a place to stand, period, as in - take a stand. Not sure. Still trying to work this one out.
But before last year, there was Two Years Ago. Two Years Ago I decided I needed a new life, and I am talking about a New Life. Not, I divorced my husband and bought a new camera New Life. Not, I got a perm for the first time ever, New Life. Not even, I took myself to the beach and fell in love (read: LUST) New Life. Nope. I wanted a Brand Spanking Never Been Lived Before By Me New Life.
So I applied to teach in Arizona.
Reservation, Arizona.
High School.
Spanish. Journalism. Reading.
And, believe it or not, they hired me a year after I applied. A year isn't that much time if you know anything about federal regulations, and maybe a little about tribal politics. Put the two together and, well, you could say a year delay was something close to a miracle. For me it was a miracle, but not because of the delay. It was because I really needed a Destination and a Purpose. And then, I got a letter inviting me – and both my dogs – to Reservation, Arizona, to teach.
Which is why Maeda (a 9-year-old female Husky/Shepherd mix) and Nala (an I'm not sure how old, maybe 2? female Border Collie/Husky) and I packed ourselves into my Brand Spanking New Never Been Driven Before Hyundai Elantra GT and moved ourselves from eastern Connecticut, across the United States, to Reservation, Arizona.
*****
I used to own a blue Colt Vista, lovingly referred to as "the Can". I beat the poor thing to death traveling many miles up and down the eastern seaboard, and back and forth from the Berkshires (western Massachusetts) to the Atlantic Ocean. After it begged to be a cat food tin for the last time, I managed to get it to the car dealership and traded it in for a red Vibe. Nice car. Good gas mileage. Could carry me, two dogs, and the camping gear without any trouble. However, I sold it. The trouble was not the car. The trouble was my head. To be exact: my eyes.
I lived next door to my ex-husband for a while (don't ask). I worked part time at a bakery, part time as adjunct professor at the local community college, and had been recently hired to teach fulltime Spanish at a prestigious Catholic high school (Hail Mary, and all that). Too many irons in a pot full of holes, and I was stressed to say the least. So, on the morning of parent-teacher conferences, I dropped off the dogs at the neighbor's (yes, Him), and wondered when he gave me a peculiarly concerned look. (Peculiar looks from him I was used to. But this time He looked worried. Very odd.)
"You're going to work this morning?" He asked, flipping his one egg breakfast (one egg, two cups of coffee, three strips of bacon – every morning).
"Yes." That's why the dogs are here (I didn't say that part out loud. Most of my conversations with Him were not out loud. Things went better that way.)
"Why?" I wanted to know. He told me I didn't look so good.
Now there was something unusual – she says sarcastically - a critical remark from His Onliness.
I shrugged. Said good-bye to the pups. And headed to work.
I made it about a quarter mile, when the headlights of an oncoming truck blinded me for a moment, and then blinded me for a lot longer than a moment.
Migraine. Complicated Migraine. Blindness-in-one-eye-Complicated Migraine. Give the car away, you won't be driving it for at least a year.
So, I sold it to a friend whose gas tank was spitting gas onto the sparks her muffler was creating. Rather that, I thought, than go to another funeral.
Six months and a couple of neurologists later, I was cleared to get back on the road – except I had no car.
"If you have a full-time job, we can sell you a car." That's what the car dealership advertised.
So, I wandered into the sales department one lovely spring day.
"What can we help you with today?" asked the friendly sales team.
"I need a miracle," I said. "I need a car. I have a full-time job, but it's in Arizona, and I need to be able to get there before mid-July."
"No problem," they said. "We can do that for you."
With my credit history and no steady income? If you say so.
They said so.
Really. I think in their spare time, the sales team and the service department head walk on water, and possibly raise people from the dead.
They found a finance company willing to risk their money, and sold me a brand new never been driven farther than around the block – twice - Hyundai Elantra GT. It had sixteen miles on the odometer the day I drove it out of the lot.
The salesman even gave me a going away snack package filled with all types of organic goodies.
Miracles do happen. Sometimes all the time. Okay, in fact, all the time. But you have to pay attention.
I pay attention even more now than I did before. You'll see. Well, I hope you'll see. There is a lot to this Expedition (thank you A. A. Milne for teaching me to capitalize on the Big Stuff).
We were on our way – me, two dogs, one of those rooftop storage "clam shells", a guitar, a violin I don't know how to play, a collection of "I wonder if I'll use this" school supplies, and some clothing. Oh, yeah, and a really large plastic bin full of soap, shampoo, and other essential bathroom items. Reservation was, I had been told, in the middle of the middle of nowhere, and I wanted to be sure I had what I would really need. Desert and no water or not, I was going to be clean.
Silly woman.
*****
The dogs and I left New England about three days before my former mother-in-law died. I really didn't have to be in Arizona until late July, but I was feeling really selfish. I had lived through the death of my ex-husband's father with my ex-husband. I had no desire to go through the death of his mother with him. There is a certain amount of passive aggressive behavior I can handle, but I'm very maxed out with the Ex. So long, Mother-in-Law, whom I lived in fear and awe of. Thank you, good-bye, New England. Arizona, here we come.
Well. That's enough for now. I think the dogs are trying to get me to turn off the lights, so we can go to sleep.