Tips and Tricks for Getting Around Scotland
Wandering Seitz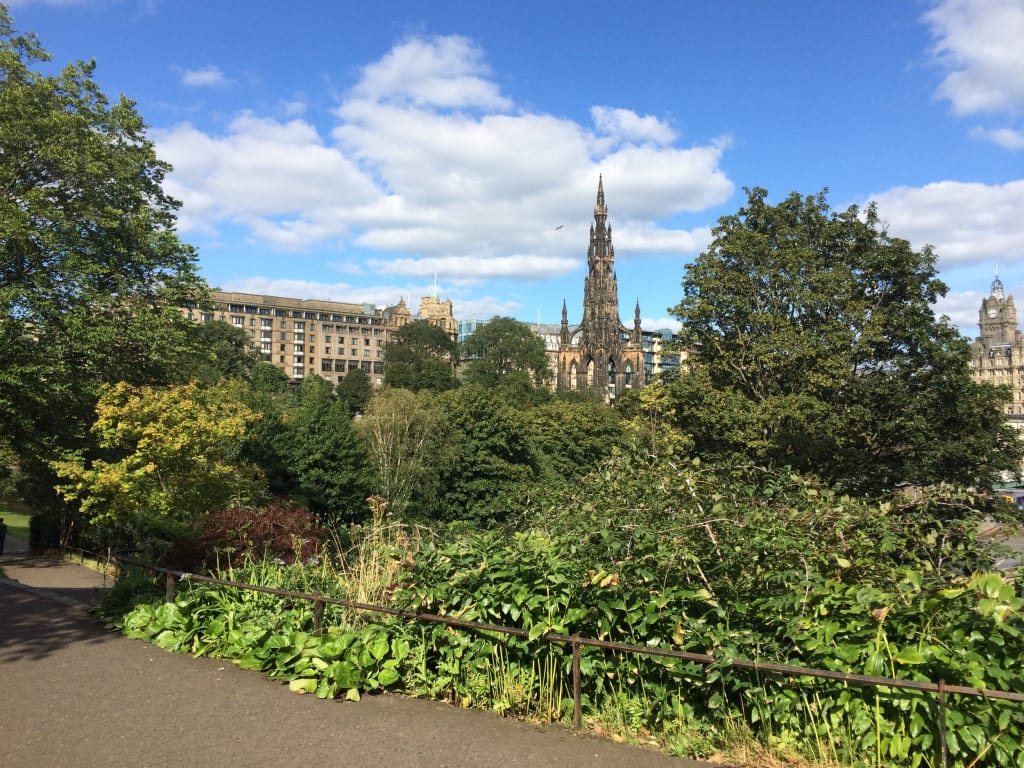 1. Bus Day Pass
Buses will become your best friend here. If you're going to be traveling a lot for the day, then it might be easier to get the all-day pass. These are good for going around town or even longer trips such as going to Roslin to see the famous church featured in "The Da Vinci Code."
On longer bus trips, there will be multiple stops. It's easy to get lost in how many you've passed since the ride becomes quite calming. When your stop is coming up, make sure to press the red button a good distance before it arrives. This will let the driver know the next one is your stop.
Another thing to note when taking the bus, is that they do have a stopping point close to midnight. After that, you will not be able to get a bus until the next day. Yes, you are on a bit of a time schedule when taking this transportation, but it is worth it because it's cheap and easy.
There will be times when you seem to have a stop in the middle of nowhere. This can be a bit nerve racking at first. A good thing to keep in mind is to look like you know what you're doing and keep an eye out for your next bus. Sometimes you will have to walk a bit to the next bus stop, but normally it isn't far.
2. Walk
Walking is by far the easiest way to get around a city, especially one like Edinburgh. Yes, there are numerous bus stops, but walking provides more ambiance and you can stop when you like.
It's a great way to learn more about the city. You can go down closes (alleys) and streets you wouldn't be able to if you took public transportation. Along your walks you could come across The Writers' Museum which is found hidden down a close, or you could even stop by a tasty fudge shop.
3. Airport Car Rentals
If you're visiting for a bit but want to do a road trip, the airport is the easiest (well... easier) way to rent a car. This one is a bit harder due to all of the regulations. You will need someone who is at least 25, knows how to drive a standard, has a credit card, and preferably has some kind of rental car insurance. Should you not have rental car insurance, there will be a non-refundable fee of about 65£.
After you rent the car, you can easily go about the countryside and see new cities and quaint towns. One thing to note, the locals drive on the other side of the road and the driver's seat is switched to match.
4. Uber
Yes, even Europe has the lovely Uber. This is always great to use if you've had too much to drink and the buses have stopped for the night. While the ride may be a bit more expensive, it can sometimes be worth it to get back to your flat quicker.
5. Google Maps App
Download the Google Maps app on your phone for directions. What's great about this app is that once you have downloaded your route and hit start, you will continue to have access to the directions while on the move without WiFi. This is a great way to keep track of where you are and to get off at the right bus stop. What's great about these maps are they're more accurate than the iPhone maps. They'll continually track your movement and keep updating your spot as you move along the path.
6. Find a large center point
When traveling in a new place, it's often easy to lose sight of where everything is. Try picking one location in the center of the city and base directions off of that. For example, when in Edinburgh, Princes Street is a good place to use as your center. From here, you'll easily be able to get to the Edinburgh Castle, Old Town, New Town, Grassmarket and much more.
solo travel
student travel
travel advice
travel tips
europe
About the author
Hi, everyone! I'm currently teaching English abroad as a second language. In my free time I love writing about anything and everything. I have written about history, travel, and relationships. Keep posted for my next article!
Reader insights
Be the first to share your insights about this piece.
Add your insights