Those Few Moments Before a New Day Begins. .
Raw. . Clean. . Pure. . Ready, set, go! A day in Costa Rica lies before ahead like a red carpet. .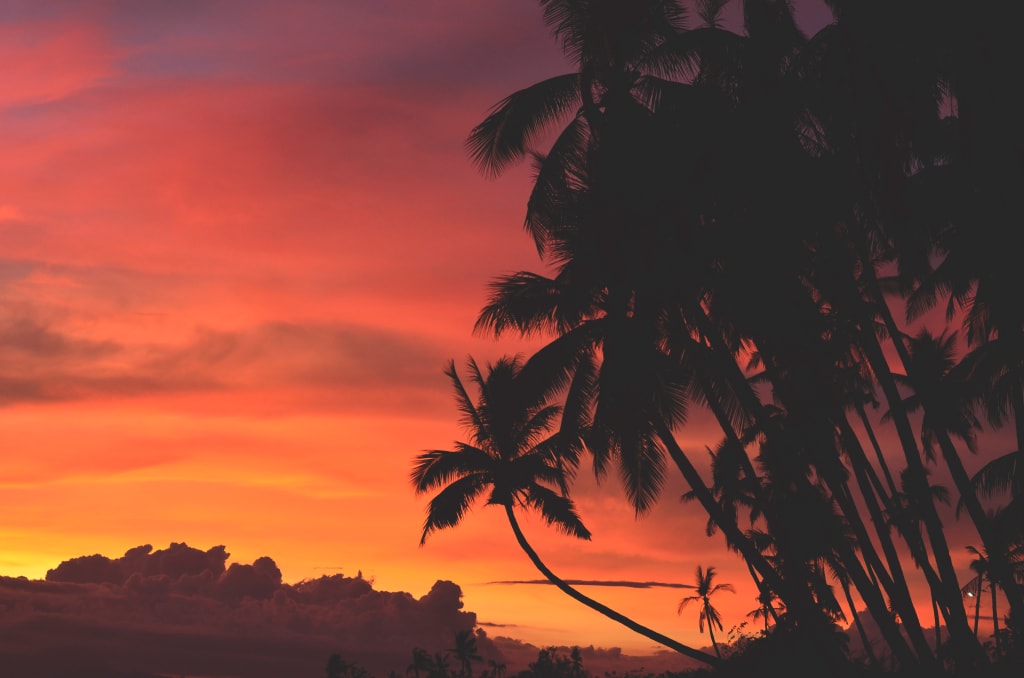 10 minutes before sunrise and counting down. .
No matter where you are in the world, a sunrise represents a new beginning. For those few moments between first light and sunrise, the anticipation grows. Your head is clear and free of noise, static and limitations. All that is before you is anticipation, hope and a desire to enjoy another day being alive. And the good news is that you have Costa Rica as your backdrop!
What are you going to do today? You're three months into your new life in one of the happiest countries on the planet. You're developing your stride in this amazing PURA VIDA Lifestyle. . It's feeling better and better as each day passes. And, looking into the future, you're confident that you made the right decision in choosing this life for yourself and your family. There's something very different about all this. And, it's represented perfectly and properly each and every morning at exactly this point in time.
The Costa Rican sunrise symbolism is tied to new beginnings, which is why many people cherish it so very much. Each day means a new opportunity to achieve greater things. . it's a mystery of what each new day may bring to your life. Every day is new and full of coming events and opportunities to do what you want to do. And now, void of the stresses and setbacks that being embedded in the rat race allows and demands, it is much easier to anticipate a wonderful life before you and to realize that dreams do indeed come true. .
Awakening is also one of the meanings we connect to the sunrise. Our bodies are just waking up, getting ready for the new day. We may connect the sunrise to our birth. . it's essentially the birth of a new day. Sunrise symbolism has many deep and hidden meanings that you can use in your life. But, finding yourself on the beach at this moment in time gives you permission to act upon all of the wonderful plans you have for today.
A huge part of understanding the PURA VIDA Lifestyle is to realize that whatever happened YESTERDAY does not matter. We learn from yesterday and all the mistakes that perhaps were made. We totally understand that however badly we'd like to change what happened, we can't. And we know that today is all that matters. The responsibilities lie totally on us to make certain that today is broken down into a dozen or so very successful hours of being awake. And this always starts at sunrise. Knowing what was done incorrectly yesterday needs to be recognized and then we will know not to repeat what was done. Today is the only day that matters.
Sure. . tomorrow is important. . our future is what we have to look forward to. And, if we mess tomorrow up, we're in trouble. But, with that said, we cannot dwell on tomorrow because TOMORROW NEVER ARRIVES. When TODAY is over, then there's another today served up to us on a silver platter. Do you see the difference? It is our responsibility to use what we have learned TODAY to repeat the process successfully.
And our SUCCESS comes when we string together hundreds of 'TODAYS' without any failures or misfirings. And that is what creates a wonderful future for us all. It all starts at THAT MOMENT BEFORE A NEW DAY BEGINS. . at sunrise.
Read this over and over again and digest it. And if you're in Costa Rica now, make it a point to find a beach to witness a sunrise. I promise that it will all make sense to you at that time.
If you aren't in Costa Rica now, print this out, fold it up and stick it in your pocket. And when you find yourself on a Costa Rican beach, enjoying the sunrise, take out the sheet and read it again. This is your first step in creating a PURA VIDA Lifestyle for you and your family. .
You're invited to visit our websites at www.costaricagoodnewsreport.com & www.costaricaimmigrationandmovingexperts.com
Also, please enjoy our over 1,760 episodes of our "Costa Rica Pura Vida Lifestyle Podcast Series". We are found on all major podcast venues, including iHeartRADIO, Spotify, Apple Podcasts, Google Podcasts, Radio FM, Anchor, Podchaser & many more. Simply search our name online and enjoy!
If you like what you've seen here, please share this story link with others in your social media. . your friends and family. . anyone who may have an interest in learning more about Costa Rica! We would appreciate your support and PROMISE to continue to bring you LOTS OF GOOD NEWS about one of the happiest countries on the planet, Costa Rica! We're NEVER GOING TO STOP!
travel advice
About the author
Costa Rica is a magical place. Since November, 2002, when I first visited this country, I have been in love with the people, the culture, its biodiversity, the food. . everything about it makes me happy! Now I share my excitement with you!
Reader insights
Be the first to share your insights about this piece.
Add your insights