Thinking of Taking up Bicycle Touring?
Here are five lessons We Learnt in The First Month of Our First Bicycle Tour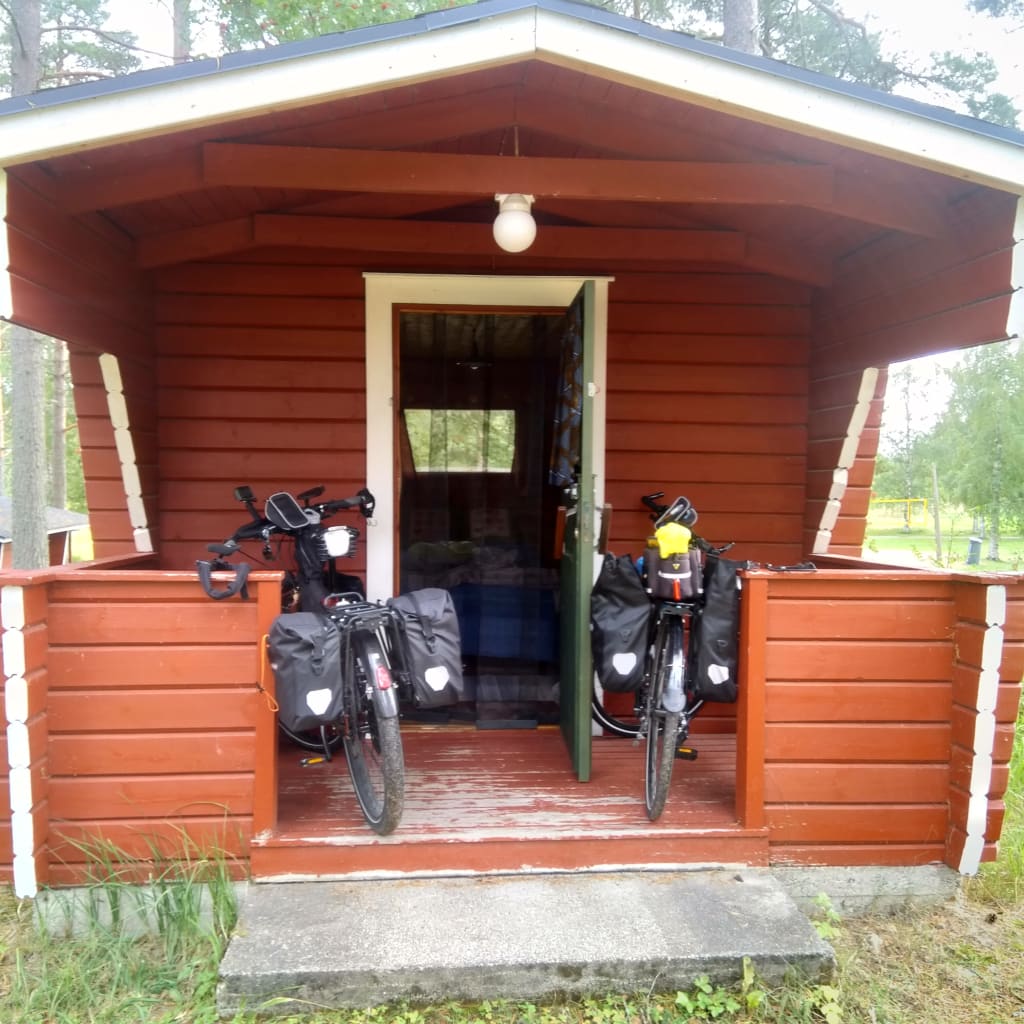 We are currently on our first bicycle tour. So far our journey has taken us from Nuorgam, on the Finnish-Norwegian border to the north of Germany.
Though we cannot claim to be experts on bicycle touring, there are some lessons we have learnt. Lessons we wish someone had taught us before set on the road.
1. Have in mind where you want to camp, but be flexible.
If you see the perfect spot before you have hit the distance you had in mind, it might still be best to stop. You may not find something as perfect a few miles up the road.
Also, start looking for a place to camp before you have cycled as far as your legs will carry you. Sometimes finding the perfect spot might require checking out several side roads. That's how we found one of our favourites so far.
It was a spot next to a church built by traditional methods in Kärsämäki, Finland and right next to a river. It even had shelter for our bikes, which was handy since it was pissing down in the night. And in the morning.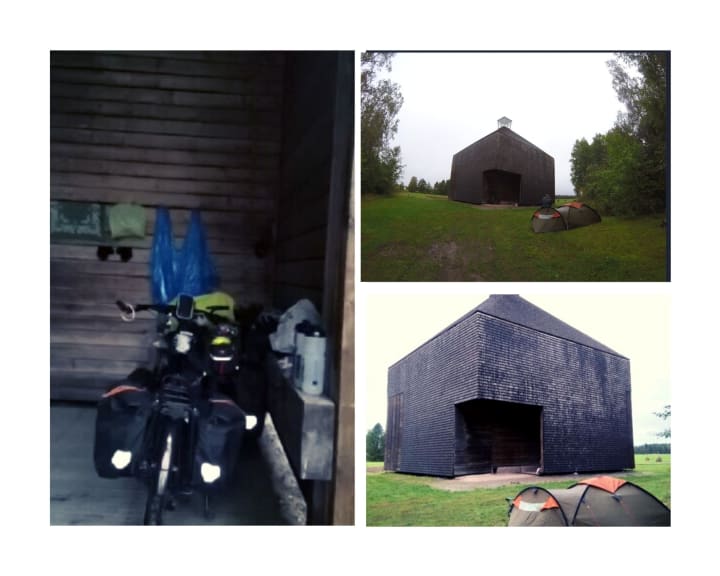 2. Take the description Google Maps gives you with a large pinch of salt.
If I could earn a pound every time the route description has been mainly flat and we have ended up battling a climb after climb, I would not be a millionaire yet. But it would have paid for a couple of days camping at least.
We seem to have very different opinions than Google of what a mostly flat route looks like. We would not call routes with over 700 metres of ascending flat. It might not sound a lot but think vertically not horizontally.
3, When you take a rest day, make it a proper rest day.
We still cycled just over 30 kilometres on our first rest day, which in hindsight was a mistake. We did not feel refreshed or rested the following day. Your rest days should be exactly what is says on the tin.
We learnt our lesson and made sure we rested properly (other than washing our clothes and the bikes) on our second rest day. Your body can't just keep going and going so give it a break.
And make sure you spend your rest day somewhere comfortable -preferably with proper beds.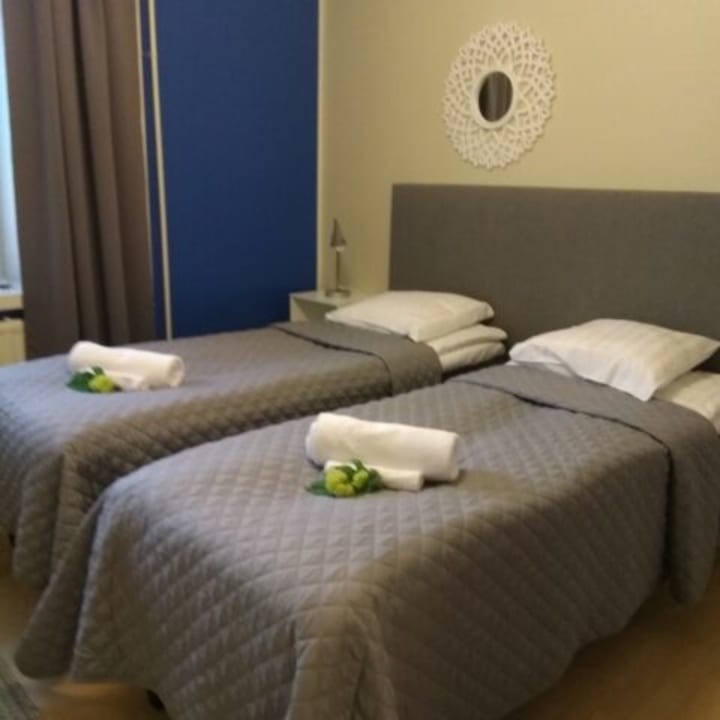 4, Always refill your water bottles when you have a chance.
Especially important when cycling in remote areas. You don't want to run out of water when the nearest shop or petrol station is not even on the map.
Of course, you could knock on someone's door and ask to refill your bottles. If you come across a house.
5. Don't rely on the weather forecast.
We have noticed these can be as unreliable as the Google route descriptions.
Common sense says that you will take clothes for wet and dry weather with you. Which we did. What we didn't do was to have it easily accessible. So by the time we had dug out our wet gear out of the panniers, we were already soaked so what was the point.
Clearly a change of tactics was required, so now we have a change of clothing easily accessible in case we need to put on something warmer or cooler. Or something to protect you from the rain which, unfortunately, has been the case for us way too often!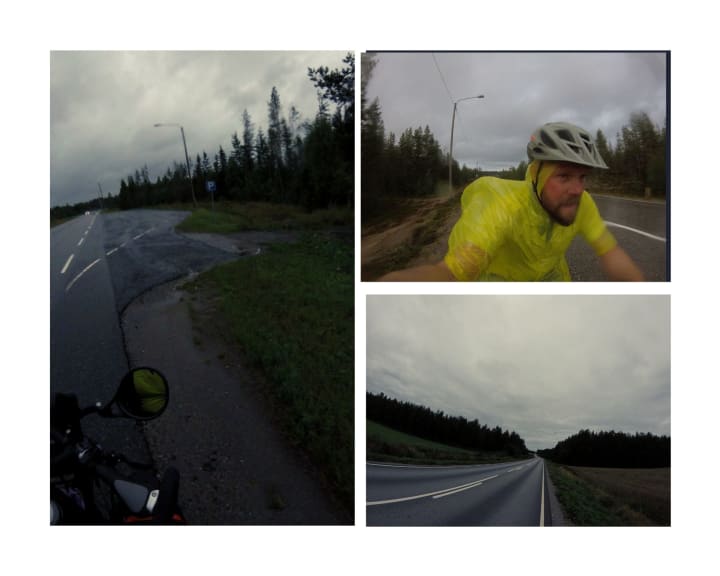 To find out more about our first bicycle touring adventure visit our blog, Cycling For Cancer.
If you found the tips useful, or just enjoyed reading about what we have learnt, give the post a like or even better, leave it a tip.
Thank you!
travel tips
Writer, reader, blogger, charity fundraiser. Find me on: https://cyclingforcancer.co.uk/
10% of what I earn on Vocal goes to Royal Marsden Cancer Charity.
Receive stories by Reija Sillanpaa in

your feed