Things You Learn When You Start Living in Sydney
How much do you know about Sydney and its people? Here is a look-see into some of the overseen quirks and habits of Sydneysiders.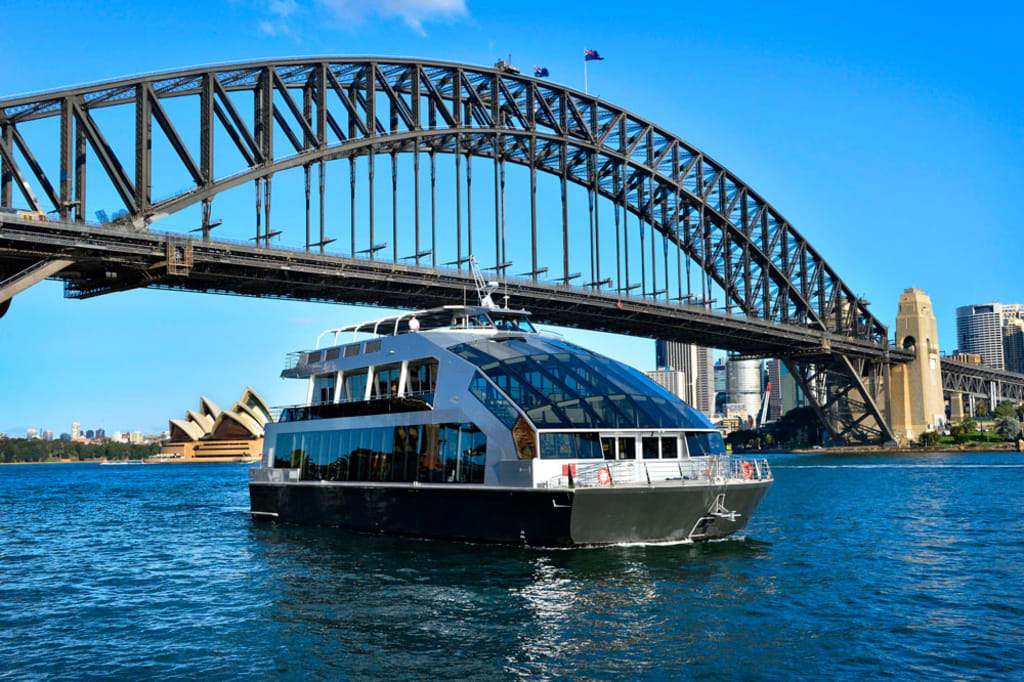 For many of us, the thought of relocating to a new city itself can feel stifling! Getting used to the surroundings in a new city can also mean learning its subtle quirks and idiosyncrasies. This article focuses on Sydney and its local quirks that will come in handy if you're planning to move into this city.
Sydneysiders can't stop bragging about Sydney Harbour
When out-of-towners visit Sydney, the city dwellers typically lead them to the most popular and usual photogenic landmarks and hotspots. And once you start living with them, you might even start hearing the name 'Sydney Harbour' at least once a day. For what we know, the Harbour Bridge and the Opera House aren't exactly what you expected, because they're way better in reality. We tell you, it will only be a matter of time before you have to choose whether or not to be a bragster. We recommend you to stick to the latter, lest you feel left out. To see some impressive harbour vistas, you may get aboard a Sydney lunch cruise that also includes a delicious lunch. You can enjoy sightseeing, see the popular landmarks such as Sydney Harbour Bridge and the Opera House and indulge in a delectable meal that is freshly prepared on board. A harbour cruise lunch is quite popular amongst the visitors and Sydneysiders alike. You can also sign up for a walking tour around the harbour for an understanding of the city and its surrounds.
You slowly lose your tolerance for cold temperatures the longer you live in Sydney
If you grew up in a country where temps drop below freezing in winter, you might naturally assume that you can tolerate a bit of cold weather. However, once you start living in Sydney, it becomes a thing of the past as you will lose any ability for withstanding chilly weather. If the weather dips below 20 degrees, it's time to take out those winter woollies. And at 15 degrees, you're probably shivering. Anything below 10 degrees and you're ready to say hello to full-blown hypothermia. And despite these facts, Sydney is still unfamiliar with the idea of central heating. But hey, who says you have to worry!? The city generally has tropical and warm weather year-round and a few cold and rainy days won't hurt, will it?
Your idea of money and saving up becomes totally warped
Sydney is one of the most expensive cities in the world and once you start living here, you will be prone to thinking how everything is criminally overpriced. On average, a single person should be ready to spend around AU$4,300 in a month and a family around an estimated AU$7500. Food and drinks are definitely expensive in Sydney and eating out at a restaurant could be hard on your wallet. But sooner than later, you will be at a local store, thoughtlessly paying $19 for a pack of Nutrigrain and milk without batting an eyelid. However, the fun part is when you hear about your favourite Thai place where you regularly eat your lunch for $8.50 increasing the price by 50c and you soon assume a lifelong vendetta.
There are Gyms Everywhere
Sydneysiders hold a reputation for being ardently fitness conscious. And while that may not be true for everyone in the city, Sydney is chock full of gyms, crossfit gyms, big chain gyms, outdoor gyms, spin gyms and indie gyms. Well, you get the point, It's hard to find a lane without a fitness centre.
If you want to know some more quirks about the city, here it goes:
*There are lots of bugs everywhere, especially cockroaches and spiders
* Rental prices are jaw-droppingly high
* Sydneysiders are highly territorial
* You instinctively start hating on Bondi Beach
* There are so many hills