There's No Place Like Los Angeles
"Ain't no other city make me feel this way, I've been all around the world and I'm here to stay". - Andy Mineo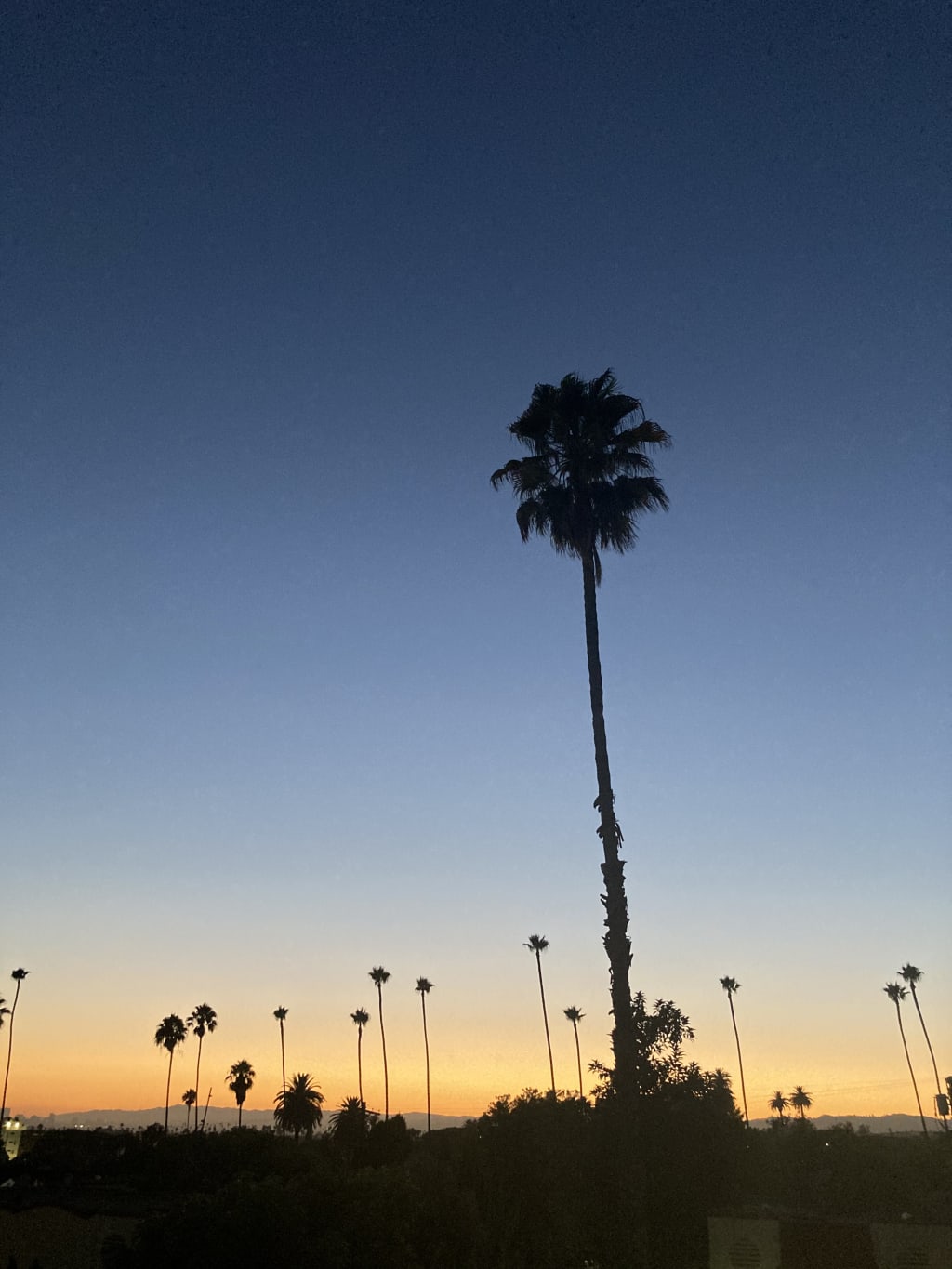 Echo Park, California
As a military brat, I moved around a lot. I like to credit my vivacious personality to my nomad like childhood and after my parents got divorced, my brother and I settled down in a small town called Surprise, Arizona with our mother. It was quite a change from the big city of Austin, Texas and the dry heat was unbearable. Until 2015, I had lived in Arizona for 13 years and never felt like it was home. It wasn't until I moved to Los Angeles, I felt like I had finally arrived.
I had the typical LA experience, I stayed on a friend's couch for a while, worked a couple of jobs, and then eventually got my own place. It was so refreshing to be around so much diversity and experience so many different cultures simultaneously. Arizona was more of the typical cookie-cutter state. All of the homes in our development looked identical, every yard was filled with cacti and rocks and I could only identify our home by the house number embedded on the pillar next to the door. Arizona had no flavor, it reminded me of a dry and unseasoned chicken breast that required a hefty glass of water to digest. I couldn't wait to get out!
I had always known that I was supposed to be in Los Angeles. Since a little girl, I had been under the impression that I was going to be a movie star and I needed to live in LA for that dream to become reality. With time, my desire to be in front of the camera disappeared and my passion for being behind the scenes blossomed. Los Angeles gives me so much inspiration and being amongst so many creatives has fueled my creativity.
One of my favorite things about living in Los Angeles is the clusters of small businesses sprinkled in my neighborhood. Arizona was filled with chain restaurants and with the staff at the local establishments constantly revolving, one was never really able to make a connection with any of the employees. Here, at my favorite coffee shops, I know people on a first-name basis and they already know my order 95% of the time. One that I frequently visit is Doubting Thomas in Echo Park. They have such a delicious menu filled with homemade pastries and tantalizing cuisine sure to excite your tastebuds! Their excellent customer service and personable staff make every trip enjoyable and the outside dining area creates the perfect ambiance for every aspiring and seasoned writer.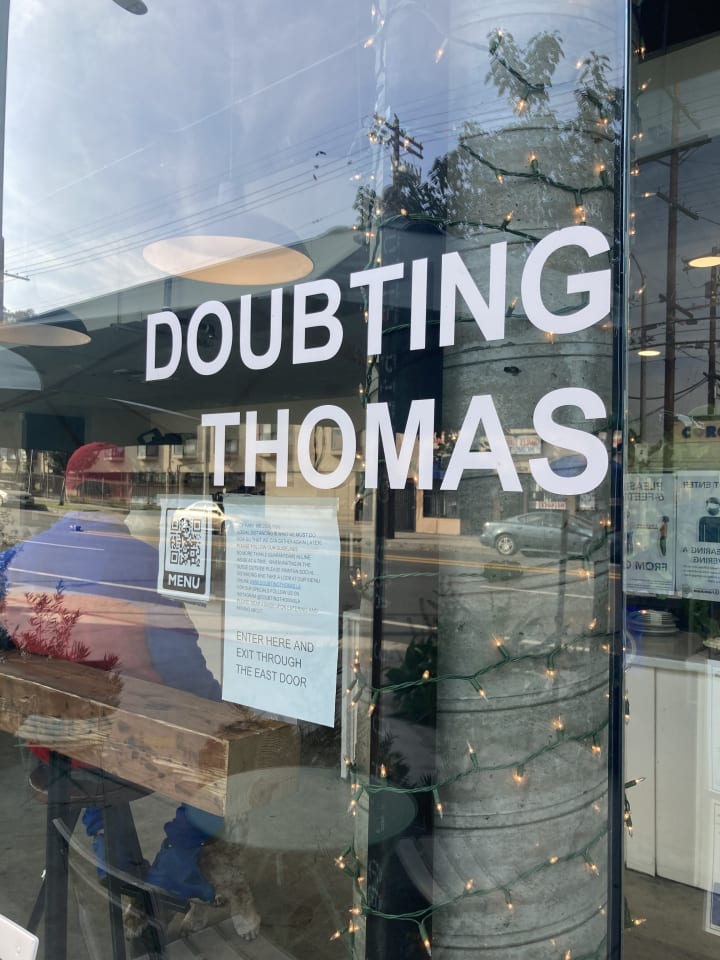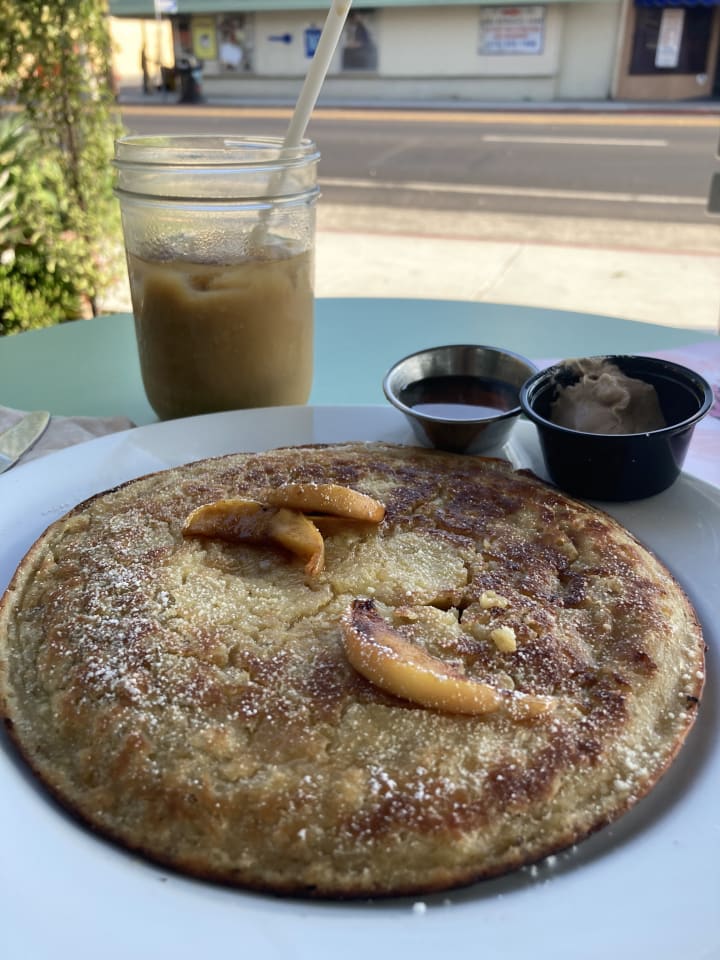 Small businesses were greatly affected by the pandemic and according to PNAS.org 43% of them had temporarily closed and 39% of businesses reduced their active employment. I hated seeing the impact that these difficult times had on our local businesses, especially one of my favorites, so I made sure to show my support as much as I could with whatever disposable income I had.
In addition to the local businesses that I love, the social events are just another reason why I'm obsessed with this city. Prior to COVID 19 running amuck, I loved going to different art and music events with friends. It was a great way for me to connect with other creatives and allowed me to network with others in my field. High energy day parties such as Everyday People and Lock & Key were fun ways for me to release the stress of the previous work week. I have also come to love the beautiful murals that decorate the buildings and contribute to the city's character. The vibrancy of colors and breathtaking portraits fill me with so much joy, something that my childhood home never gave me.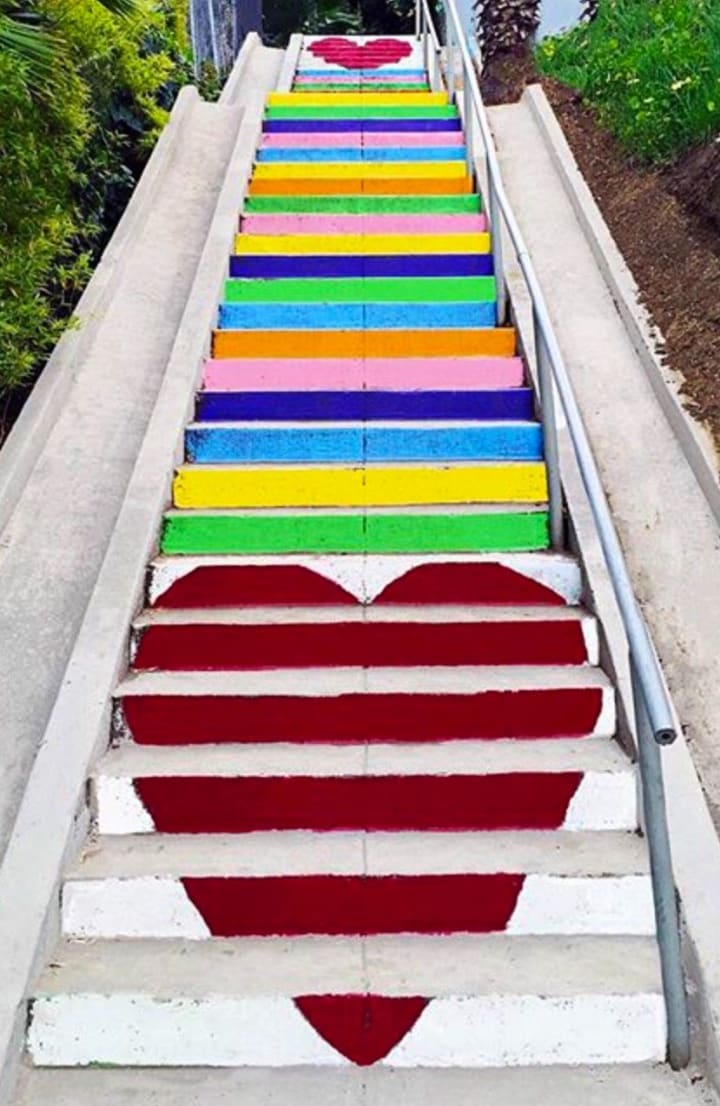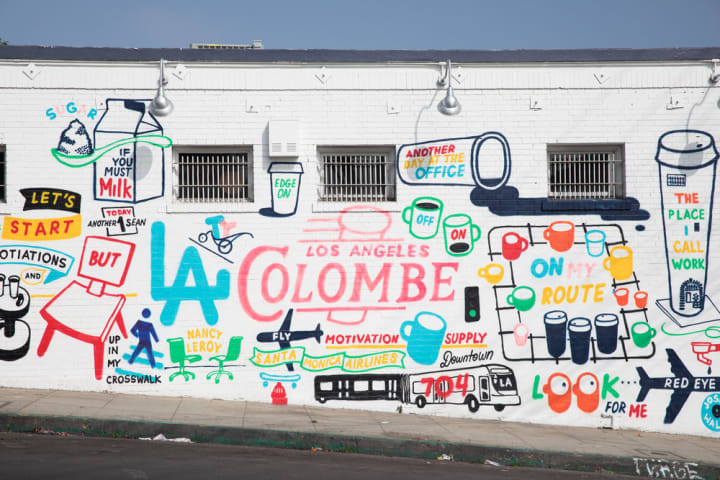 I have developed strong and lasting friendships here, both in my professional and personal life. I've fallen in and out of love, altered my career path, and experienced a spiritual awakening in this city. This is home. Some may identify "home" as to where they were born and others, like myself, identify "home" when they have a connection to a place with the mom and pop businesses, local florists, butchers, and the best pizza spot in town. These relationships, these connections establish roots in an area that ultimately becomes one's home.
After many years of searching, I've finally found my hometown and I'm here to stay. There is truly no place like LA.
america
About the author
Meagan A. Culberson is the creator of the lifestyle website SIngleGirlClub.com. A platform that encourages single women to build a better relationship with themselves. Additionally, she is an aspiring producer focusing on diverse stories.
Reader insights
Be the first to share your insights about this piece.
Add your insights