The UK Existence (Part One)
Initial Life in King's Cross, London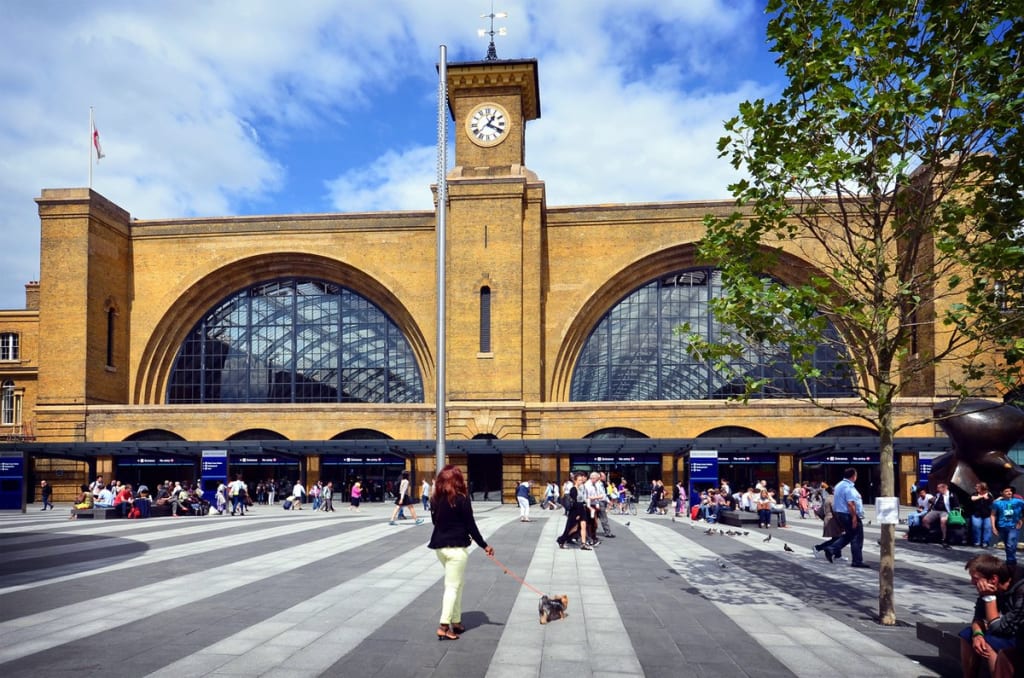 I thought I was standing on a moving cattle train, a train that had only just before been nearly empty at a moment where I had just finished a sixteen hour flight from Bandar Seri Begawan to the bustling industrial capital of England, London. There were so many people around me on my carriage I could hardly move. It was early in the morning, and they were all eager to get to work. I wasn't. Evidently, this was London, one of the oldest cities in the world, and I wasn't prepared for it.
More people proceeded to push me past me and my luggage as I wandered aimlessly through Kings Cross Station, tired and confused. I had a decent suitcase containing clothes and books. I also had some money, adequate savings, you could say, but that was about it. And yes, I had plans, but who among us can regard their plans as being anything but abstract when they've just disembarked a plane to explore a new country as a solo traveller? Not many, I would think. The public streets, as I'd predicted, were cold and intimidating, replete with a typically grey English sky that framed them all.
My suitcase was so heavy I could hardly carry it. The presence of solid cobblestones and cumbersome concrete designs on the narrow sidewalks only intensified such carrying. And no one helped me; not a single soul. Everyone I could see in my frantic vision was either waiting around or heading off to work. Some were smoking, others were sitting down, but most were walking as fast as they possibly could, ostensibly to beat the stresses of London's regular morning rush hour period.
I'd made arrangements a few weeks earlier to stay at a local hostel called Clink 261, the only problem being that I couldn't find the place. Unending scores of human bodies walked past me as I struggled to locate it, groaning and panting along the way. My anxiety had never been this high before, and I was already questioning the purpose of my trip. But then, much to my physical relief, I found it: its entrance was tiny. No wonder I couldn't find it. I hobbled on in, lazily dumping my things on the floor in front of reception. The receptionist, who looked preoccupied in some matter, neglected to notice me at first. I was exhausted, desperate, desirous for some kind of small sanctuary where I could hide my weary 25 year old bones from the inclement hell of the streets.
I looked around, feeling the maximum effect of my jetlag as I did. No one else in reception seemed to pay any attention to each other, their eyes perpetually staring at screens. Sure enough, I was granted a sanctuary, even though it felt like I'd been thrown into limbo: a medium-sized rectangular room with a transparent glass ceiling and a hard floor, complete with eighteen beds, a sink and an array of individual lockers for the guests.
I was finally here; I had made it to London, and in one piece. I found my assigned bed, a top bunk, clambering up onto it in the hope of finding some rest. Silent figures, no doubt tourists who had come from other countries, kept walking in and out of the room, placing something here and something there, never once checking to see who I was. I definitely wasn't used to this situation; I'd already lived most of my whole life in residential houses, comfortable middle-class fortresses, where I always knew who I was living with. Not this time, and the competing murmurs of different European tongues that I'd begun to hear emphasised this. I fell back on my pillow, hoping to fall asleep.