The Dining Extravaganza: Sydney's Best and Innovative Menus
Here are the top splurge-worthy menus around Sydney- think fine dining, wine pairings and luxury venues!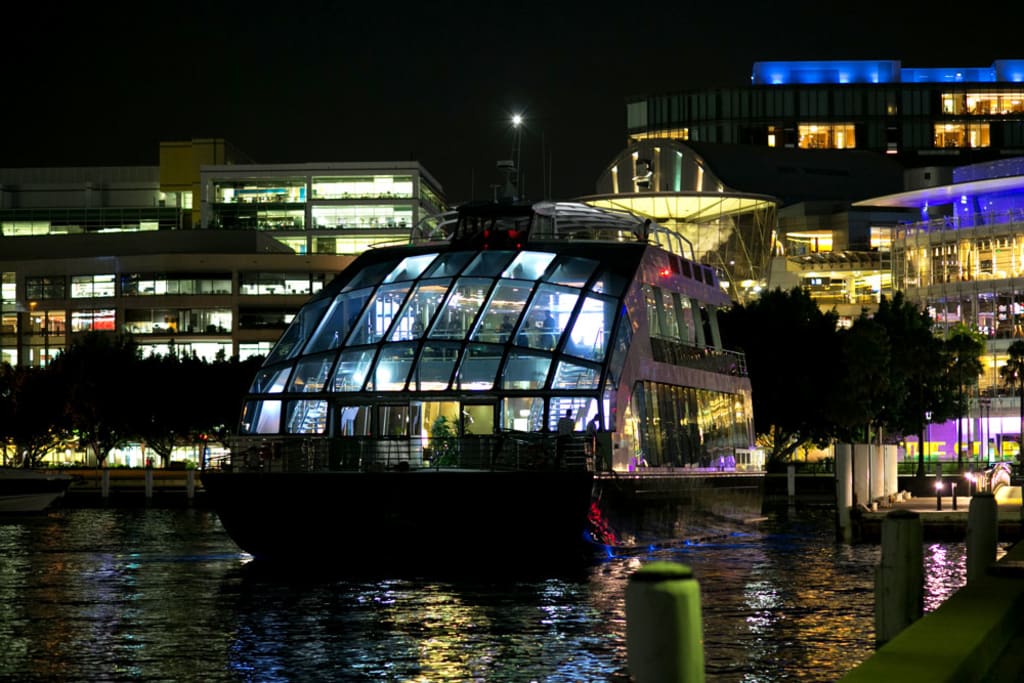 Food menus have quite the story- they've come a long way and Sydney knows how to do a culinary drama just right! There was a time in the past when you would have to travel miles to get your hands on a perfectly prepared dish, but again, they would be exorbitantly priced and only restricted to fine dining establishments. Now, the idea of fine dining has undergone many experiments and Sydney is a leading destination where you can find a handful of amazing food destinations . The culinary world, at the hands of Sydney's chefs, has been through a paradigm shift that can only be described when experienced. Moreover, deep-rooted multiculturalism has infiltrated some of Sydney's most loved dining spots. Here's a round-up of our favourite food menus around Sydney:
1. Clearview Cruise along Sydney Harbour
This tops the list for one reason alone- in addition to the exquisite Signature menu, you also get to experience a 3-hour Sydney Harbour dinner cruise on a glass boat!
The journey starts off from the King Street wharf - 5 on Sydney Harbour. Once on board, you get to enjoy spectacular Sydney Harbour views before you head on inside to enjoy the rest of the cruise from the spacious elegant dining saloons. Dinner is served and how! With meat, seafood and even vegetarian options, you'll be glad you chose this Sydney Harbour dinner cruise to dine on a signature menu. You can also choose the glass boat lunch cruise in Sydney for a daytime cruise experience.
Our favourite dishes on Clearview dinner cruise in Sydney: The beetroot ravioli (on the vegetarian menu) and the delicious deconstructed eton mess.
2. Bennelong Restaurant
Most fine dining establishments serve their meals with a side of pretentiousness, but not Bennelong. With professional service, heavenly flavours and beautiful wine pairings, every plate served to you here is a winner. Elegantly plated, exquisitely flavoured, complex and yet the familiar tastes come together to produce a winner of a dish; and there is no doubt that they get it right every single time.
Our favourite dishes: Red-claw yabbies with lemon jam, buckwheat pikelets and cultured cream
Automata
If you look up a degustation menu in Sydney online, I'd presume that Automata would be the first one to top the list. So, what's so special about the place, you ask? The modern and sophisticated decor makes it a favourite among the millennials, in addition to the usual crowd that fine dining restaurants generally cater to.
The 7-course degustation menu is a popular choice- making it a must-do for special occasions! Every meal brought to you by Automata is well thought-out and the beverage pairing by the experienced sommelier makes it all the more beautiful and seamless.
Our favourite dish: The last dish—Yoghurt Sorbet with Yuzu Curd, Meringue, Grapes and Lemon Myrtle—stole the show!
3. Sixpenny
Seven courses- all that can give Michelin star chefs a run for their money. Everything on your plate is well thought out and it shows! A paradise for seafood lovers- with unbelievable wine pairings. They use seasonal ingredients to prepare top quality meals that are worth every cent.
Our favourite dish: The swordfish had us drooling!
4. Blanca
An impeccable 8 or 10-course degustation menu at Blanca is sure to convince you why Australia is the food capital of the world. At a price that's of great value, it's a visual and gastronomic delight.
Our favourite dish: Lip smacking good salmon and scallops rice crackers!
You only live once- so splurge while you get the chance on these splurge-worthy food menus around Sydney.