The Best Places to Visit in Idaho
One of the most beautiful Mountain States offers a lot more than just skiing.
While there may be abundant great skiing in Ketchum and the Sun Valley, where Hemingway is buried, the state is also home to cross-country, Nordic skiing, shoe-shoeing trails, and an up-and-coming food and wine scene.
While my primarily goal during a week in copious snow and ice in Idaho this past February was to taste as many of the local wines as possible, I also got to explore a bit of the rest of the state.
Ketchum is studded with mega-mansions surrounding the mountains heading out to Sun Valley. Kids learn to ski practically before they can walk and a great place to do that is Galena Lodge. The rustic ski trail and restaurant destination is a half an hour from Ketchum and features numerous ski and snow-shoeing trails.
There's no shortage of snow at Galena...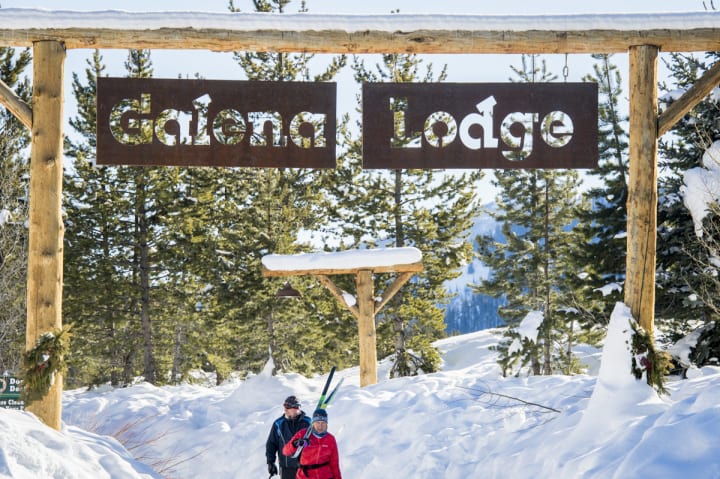 Dogs are welcome and manager Erin Zell will even loan you one of hers in a pinch. Once you are back from an hour or so of fresh mountain air, cozy up to the fire and grab an elk burger. The simple restaurant looks like a Swiss Chalet and serves dinner a handful of nights a week.
Galena's trails are stunning.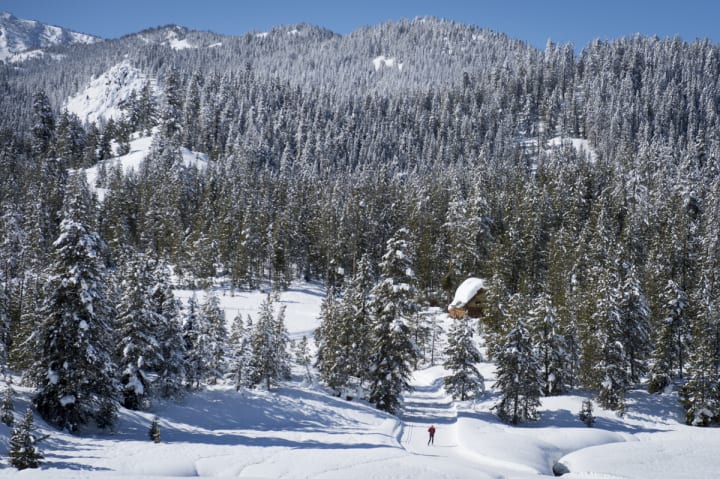 If you are in town in February, don't miss the stellar Stanley Winterfest. The three day celebration brings hundreds of visits to the isolated town of fifty-something full-time residents to drink beer and cheer on contestants in drag races and other competitions.
Around Ketchum
New hotels are opening up around every corner in Ketchum and the Limelight Hotel is one of the nicest. The swank, green-accented rooms look out on the snow-capped downtown. There's an outdoor pool and hot tub as well as a simple rustic restaurant, featuring pizza and local beers. The bar is buzzy with visiting skiers at night.
Groovy decor and views at the Limelight.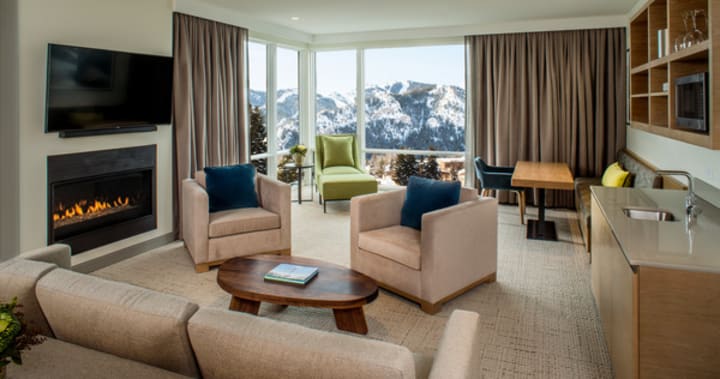 In downtown Ketchum, The Pioneer is a classic steakhouse, serving copious portions of steak with big old, delicious baked potatoes. Both here, and at Galena, the wine list focuses more on Washington—and some Oregon—choices than the local wines, which is a shame. The only Idaho wines we discovered were hidden on the bottom shelf of a grocery store.
Ketchum is also home to Hemmingway's house, which is not open to the public, and his grave. The headstone is covered with pens and scattered with rum bottles to wish him well in the afterlife.
Staying cozy with your new best friend at the Limelight Hotel.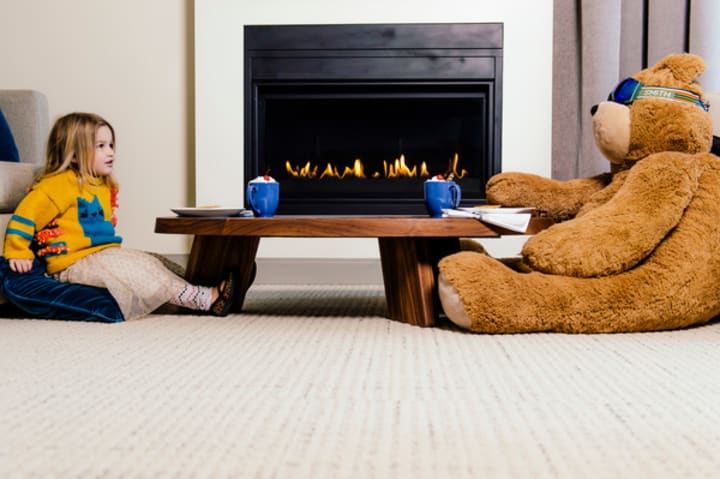 Boise Bound
This green Capital city is home to lots of parks that dot the Boise River with hiking and biking trails. Intrepid producers are also opening tasting rooms along the River, such as the charming Telaya, which has fire pits to sit outside along during the winter. Winemaker Earl Sullivan is making some great Cabernets from both Idaho and Washington State fruit. The style in Idaho tends to be softer and more fruit-forward than the Cabernets that you might find in neighboring California.
Bardenay is the City's top local distiller and serves up some pretty delicious food (the fried sweet potatoes are dreamy). The three-location restaurant also features stills in the back of the restaurant.
Sawtooth's New Tasting Room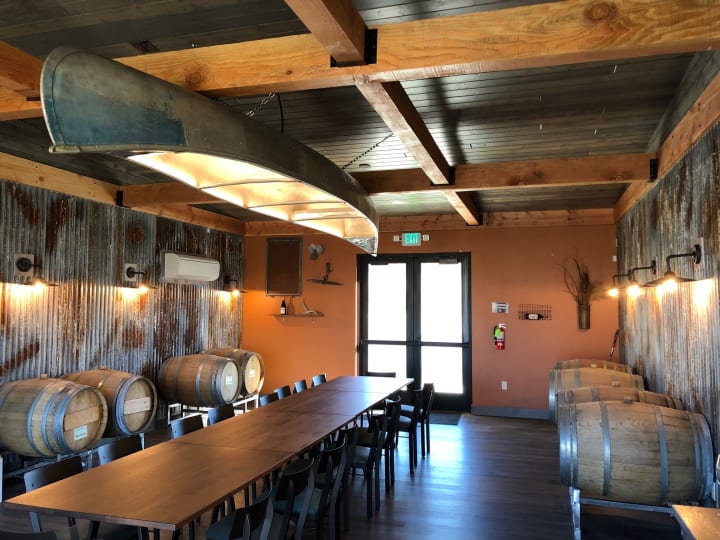 There is also a fun little wine ghetto in the neighboring area of Garden City. Stop by Coiled Wines for a taste of the Rizza, a delicious sparkling Riesling that is showing what this state can produce wine wise.
Boise is also home to some great comfort-food restaurants. The Mexican-inspired scrambled eggs at Fork were among the best dishes I had there. Alavita is also turning out classic pastas.
Boise is home to a "Basque Block."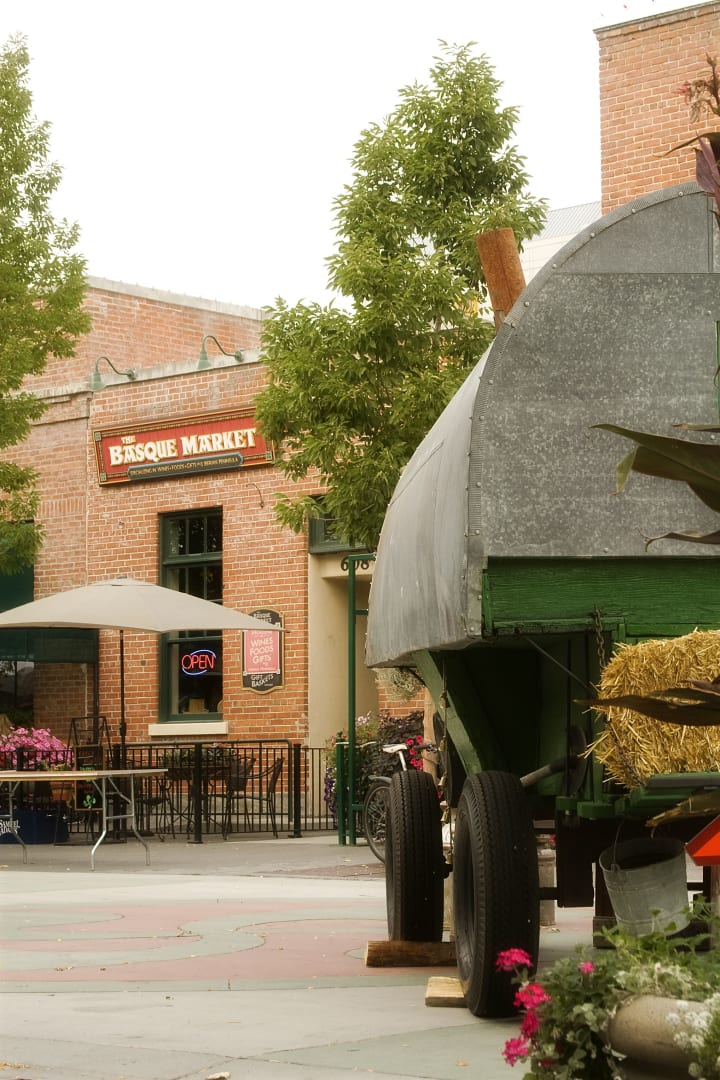 The state's capital is also home to the largest Basque community outside of the Basque region of Spain. The city features a handful of Basque restaurants which I would not recommend. There is also a fun Basque Museum in downtown Boise that documents the community's immigration to the area a century ago.
Parks galore line the Boise River.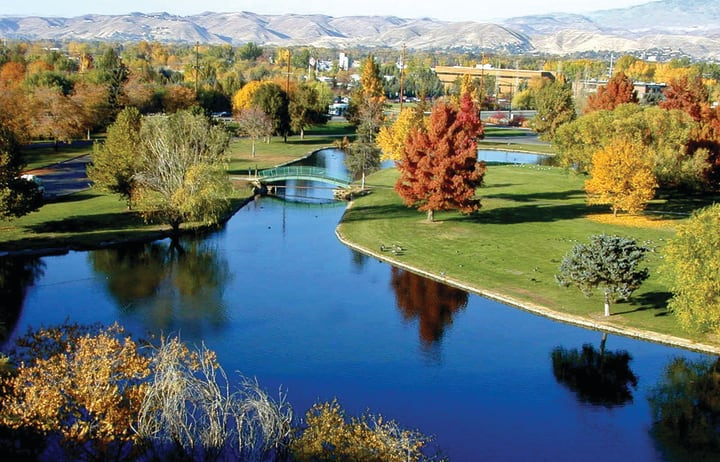 Adventures in Wine Country
Many of the state's wineries in the Snake River Valley appellation are a 45-minute drive from Boise. The industry also dates back to the 1860s. Williamson is both an orchard and a vineyard and their dry rose, made of Syrah, is delicious. Most of Idaho's wines are very affordable with several costing $10 to $12 and higher-end offerings coming in at $20-plus dollars.
Bitner's Riesling tastes like something plucked from a German producer or a vineyard in Alsace. Winemakers like this are really showing what Idaho can produce.
Don't miss the new Sawtooth tasting room. This is the granddaddy of the state's wine producers and is overseen by a female winemaker, as is the case in much of the state. Try their Petit Verdot and Tempranillos which are aging beautifully. The 2012 vintage was particularly good.
There is much to discover in this beautiful state.