Take Your Out-of-town Friend to Sydney's Unique Attractions
Indulge in some unique outdoor activities in Sydney such as a lunch cruise, Ferris Wheel dining & so on!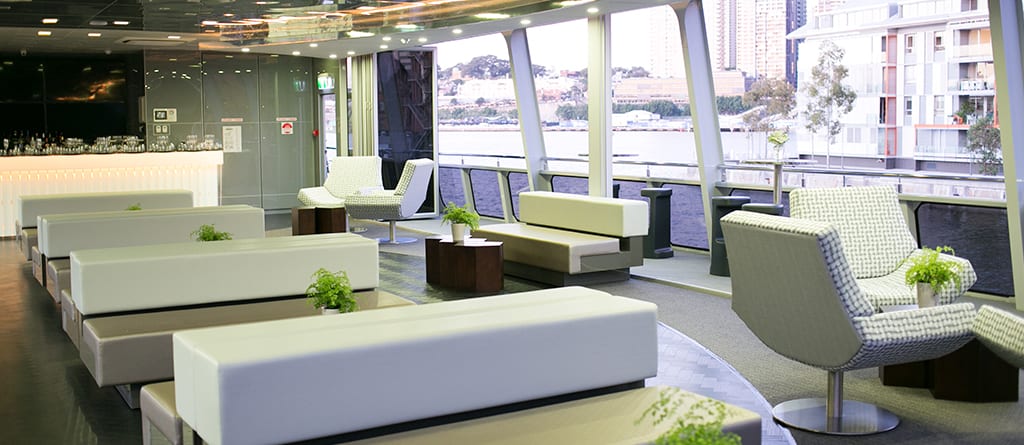 Sydney is a wonderful capital of New South Wales, renowned for its impressive harbourfront setting, pleasant climate, vast stretches of beaches and of course the historic man-made edifices and natural jewels which signify the country's cultural and environmental diversity. Winter's almost here and if your friend has decided to pay you a visit in Sydney and has asked you to be the official guide and is tired of the usual attractions, you might be in a bit of a rough spot. But do not worry, you can take your freeloading friend from overseas to many unique spots that ooze Sydney's distinct charm, are special and more importantly keeps you also insanity acting as the perfect tour guide.
A common recreational activity for Sydneysiders is cruising, especially a lunch cruise in Sydney Harbour which has redefined waterfront dining experiences. The harbour is only located a few minutes away from the Central Business District and is home to many picturesque gardens, natural bushes, entertainment venues, making it a tourist hotspot. The cruises are a star attraction here as it is an ideal way to enjoy a sightseeing experience on the harbour waterways along with an array of sumptuous dishes. Vessels are plenty in the harbour but a lunch cruise on the luxurious glass boat is what makes it an unforgettable experience. You and your mate can enjoy a 360° view of the Harbour Bridge, Opera House, Fort Denison and much more. Snap awesome photographs on the outer decks of the cruise and don't forget to pay a visit to the onboard bar brimming with sparkling drinks and other beverages!
If you ever go out to dine in some of the fancy places, the view is just as important as the meals. Luna Park's latest addition combines an incredible feast while you spin around on a Ferris Wheel, Yes! You heard that right, it is a truly remarkable way to introduce your friend to the harbour. This is a great way to show off the harbour to your friend while enjoying a delicious meal inside your own private carriage. This one-of-a-kind experience involves you climbing to your Ferris wheel carriage where you will be poured a glass of champagne, served your favourite dishes which will likely be a selection of seafood, before sending you off for a few rides hovering several feet above the ground. And as you circle around, the waiter refills your glass and empty your plates to prepare you for the next course. It is an unmissable experience where the food is just as good as the views!
An hour and a half away from the Sydney CBD lies the ultimate one-day destination, the Blue Mountains. This mountain range boasts some of Australia's best natural scenery with luxuriant vegetation and impressive rock formations that leave the visitors speechless. Anyone who visits this World-Heritage site can expect some striking views of the wilderness including the Bridal Veil Falls, The Three Sisters, bushwalking trails, gum tree forests, eucalyptus vegetations and even hidden underground caves. You can access most of the mountains' attractions from Katoomba, which is home to the famous Echo Point lookout, from where you can view the city from afar including a perfect view of the Sisters. You can spend a day here indulging in many adventure and thrilling activities from rock climbing, abseiling, hiking, 4WD adventures and so on, you can even explore the region on the many walking trails and spot the lush scenery and its wildlife which can be found almost everywhere on the mountain range. At night you can even explore certain underground caves and come across glowing worms!