Sydney Stories: A Trip Together
Sydney harbour dinner cruises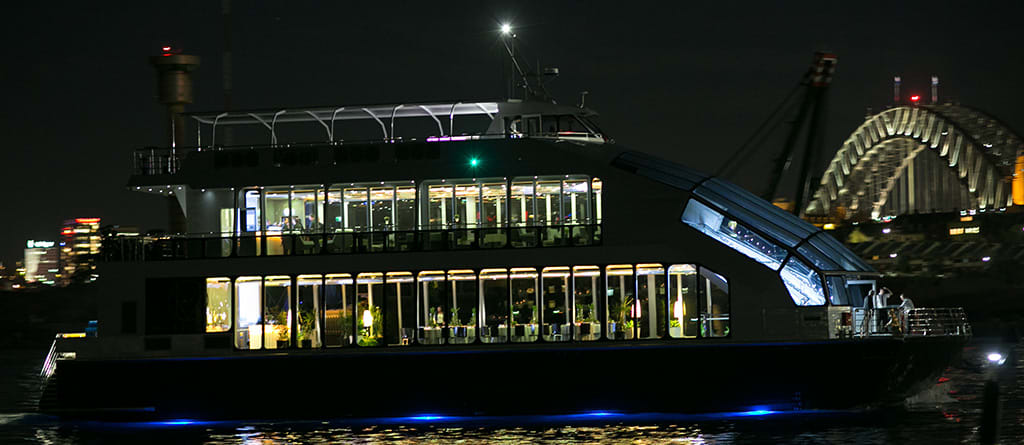 Hey ! Welcome back to Sydney Stories.
I hope you guys are doing well.
Many of you have responded to my plans for 'A Trip Together'. Well, I picked a random person from the list to accompany me- Mr. Peter Hurston from Florida for the Plan A, a Sydney Harbour Cruise. We spent a week in Sydney, roaming around the suburban roads, drinking Australian white and ginger beer, and definitely watching the splendid Sydney Harbour views from a Sydney Harbour dinner cruise.
We both were damn happy guys. Honestly, I never thought this trip would be this great. It was Peter's first experience on a Sydney Harbour Cruise. I wanted it to be the best. So we decided to take it to the fullest and make an unforgettable memory in the lane. It was a fully air conditioned premium vessel with high quality dining set up. To be specific, it was a luxury glass boat that promised an uninterrupted harbour view, freshly prepared signature menu and impeccable service. But Peter ordered a vegetable menu since he is allergic to meat and seafood. The vessel would be great for a small private or office gathering. You can opt even for a three hour lunch cruise around the Sydney Harbour with an unlimited banquet menu and premium service.
I had been to many countries (more than fifteen) before but it was Peter's first. So when I learned that from him, I decided to make it more special, more eventful, adventurous, and entertaining. We both wanted to visit as many places as possible to make it a special one. So we headed to Goat Island in the Sydney Harbour to explore and research more about the Australian aboriginal community since Peter cared too much about the aboriginals and native community around the globe. Geographically, Goat Island is a small landmass in the waters that identifies aborginal origin and history. We talked with some of the native family members in the island regarding the past time when their forefathers settled in the region, the colonial invasion, and the valuable cultural remains in the form of language, rituals, and ethnicity. It was too informative! We stayed in Goat Island for two days and then we headed towards one of Sydney's seductive ocean pools -Fairy Bower Pool.
Fairy Bower Pool is an astounding small triangular-shaped ocean pool on Manly's ocean side. It is one of the most attractive and desirable places in Manly. We can enjoy the pretty sun and walk along the suburbs. Peter and I went snorkelling in a pretty perfect calm space that can offer peace and serenity. Peter, unlike me, embraced serene places that are quiet, captivating, and charming, perfect for a peaceful mental space. About me, I am loud, an action-oriented, fun loving individual who longs to be in a team so that I can be weird (I mean we are all a bit weird with our people, right?! I need noise!).
So, then, Peter and I went to Angel Place. Yes, it is "Angel Place". The hanging birdcages are the most attractive thing about this place. Attention Sydneysiders, if you are hearing it for the first time, note it down! You are missing something that is so adorable, super special, and definitely alluring. Look up when you walk through George Street or Pitt Street. Come closer and look up to the birdcages. Listen to their songs that are different in day and night.
Over time I have learned that travelling is not just about the number of countries that visited but about the insights that are embraced. Thank you for this amazing trip, mate.
I will be back with our Sydney stories in the next chapter. Till then, Bye...