Sydney in Winter: Best Attractions (2022)
Are you planning a visit to Sydney during winter? Check out these stunning attractions– harbour cruises, Luna Park, pub scenes and much more!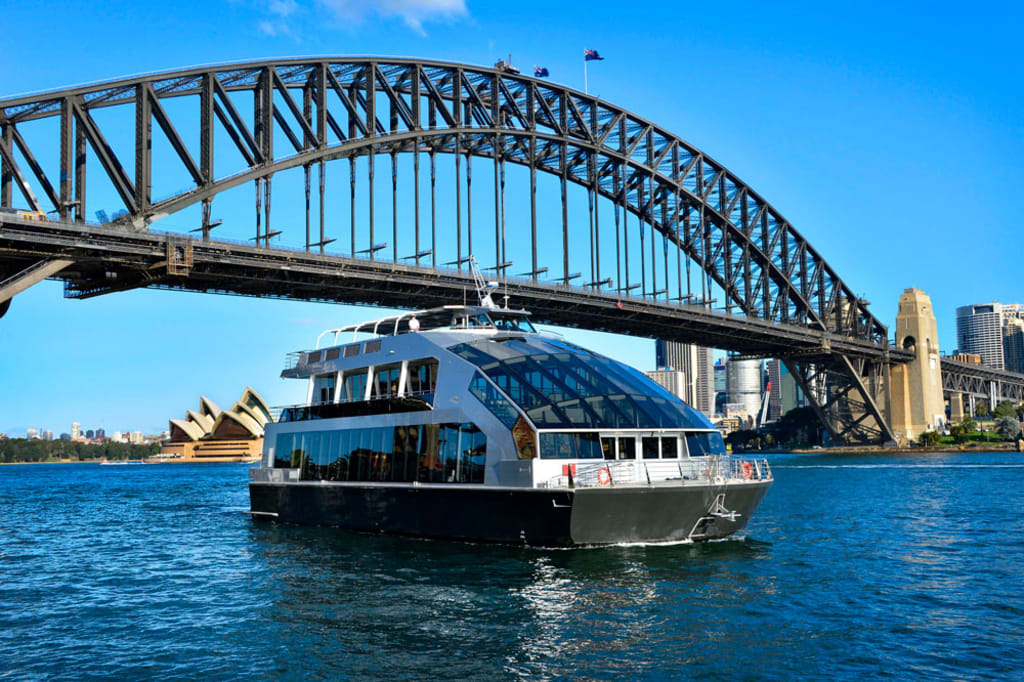 Australia is known for its splendid summers and Sydney is no exception. The vast stretches of golden sands, fascinating outdoor destinations, lively restaurant scene and massive parks are just a few of the top things that have put the harbour city on the map. But that doesn't necessarily mean you can't have fun when the temperatures drop. From going on whale watching tours and experiencing annual festivals to cruising down the harbour, here is a brief list of winter attractions for your next visit.
Sydney is a luxurious city perched on an impressive harbour, and is one of the pivotal tourist destinations in the whole of Australia. A city like Sydney has some attractions that can be enjoyed all-year round despite the time of visit. One such activity is the harbour cruises. Offering you the opportunity to get close-up views of the Opera House, Harbour Bridge, Fort Denison and many more, this restaurant style cruising restaurant is one of the most sought-after attractions in the city. A Sydney Lunch Cruise on a premium glass boat lets you enjoy 360° unobstructed views of the city skyline and its precincts as you indulge in a freshly prepared banquet menu. To further elevate your experience you can stroll the outer decks and capture numerous amazing snaps for your next instagram story. The cruise also boasts a fully licensed bar onboard so you can sip your favourite drinks as you glide past the harbour landmarks! It is the ultimate waterfront dining experience to enjoy with your friends or family, so wait no more andstart booking now!
Luna Park
Luna Park has brought joys and tears of excitement to the revellers in Sydney for many years in the making now and has remained as one of the most prestigious attractions of the city along with its other landmark structures. This world-class amusement park is one of the places to be if you're in Sydney for only a short amount of time and there's no better way to bring out your inner child than by visiting this entertainment hub. And with striking views of the harbour, this iconic park is a true gem for people of all ages. From going on a thrill-seeking ride on one of the roller coasters to trying to find your way out of the Coney Island Mirror Maze, it is impossible to not be entertained while you're inside the park. You can also try your luck at the many old-school carnival games and go home with exciting prizes. The Ferris Wheel also hosts a romantic dinner on Sundays where you can enjoy excellent food and views altogether, a perfect setting for a perfect date!
Try out the Pubs
The buzzing of the crowds, a hot bowl of chips and dips, a sparkling drink, tunes of classic rock and room of fiery atmosphere. What more could you ask for a perfect day in Sydney during the chilly days of winter! The capital of New South Wales has some of the best pubs in the world and is known to display awesome characters, sophisticated decorations and lots of tasty food. To stay warm and cool during the winter days, you can head to buzzing neighbourhoods like The Rocks and dry up the fire with a pint of superbly-crafted beers and make new friends. With plenty of pool games, historic laneways, pubs and other things to explore, don't be surprised if you lose track of time while you enjoy your favourite drink and a chicken parmy. Gather your favourite group of people and get ready for a day of madness, sipping on your favourite drinks and tapping your feet to the live tunes!