Six Awesome Places to Visit in Florida, USA
Places to Visit During Your Stay!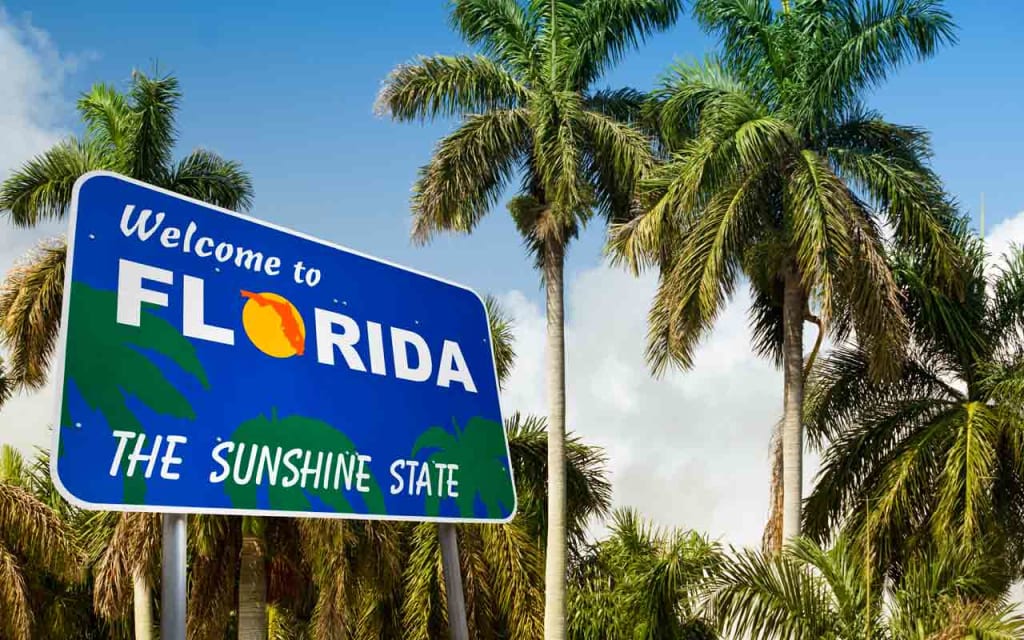 Why is Florida an amazing place to visit?
My grandmother lives in a suburb called Sunrise, Florida. Since I was eight years old, I have been visiting Florida to see my grandparents, visit all the wonderful attractions, shop at Sawgrass Mall, visit the tropical beaches, and eat at some of the top-rated restaurants such as The Cheesecake Factory! Tourists can see all the colorful buildings, smell the fragrant flowers and enjoy the nice, tropical weather!
Florida is a diverse state where many people from Cuba, South America and people of African-American heritage reside. All of the interesting tribes and ethnic groups add to the cultural diversity of Florida. Tourists can also enjoy viewing the turquoise oceans and unique beaches that not everyone can get in their home countries. The nice things about Florida is, there is something for everyone to discover during their vacation. You can enjoy everything from the most thrilling amusement park to the silent, peaceful and enchanting parks! Below you can find a bunch of awesome places and get ideas for your next visit to Florida!
1. Miami Seaquarium
For animal lovers such as myself, I totally recommend visiting Florida's oldest and most popular oceanarium and marine-themed entertainment venue called Miami Seaquarium. Since it is a multi-purpose tourist attraction, there is always stuff to find, do and enjoy such as animal shows, animal interactions, shopping at the gift shop and dining at some of the eateries. The creatures at the seaquarium are not your typical cat and dog type of animals. Exotic and underwater creatures like orcas, dolphins, whales, sea otters and sea turtles will be explored and seen at animal shows and animal encounters during your visit.
The seaquarium is not just a family-friendly tourist site. It is also a facility where camps, parties and public events happen. It is a loving community of knowledgeable staff and has activities both indoors and outdoors. The seaquarium is open 365 days a year, so come and enjoy the 38-acre tropical paradise with the magnificent skyline views!
2. Celebration Station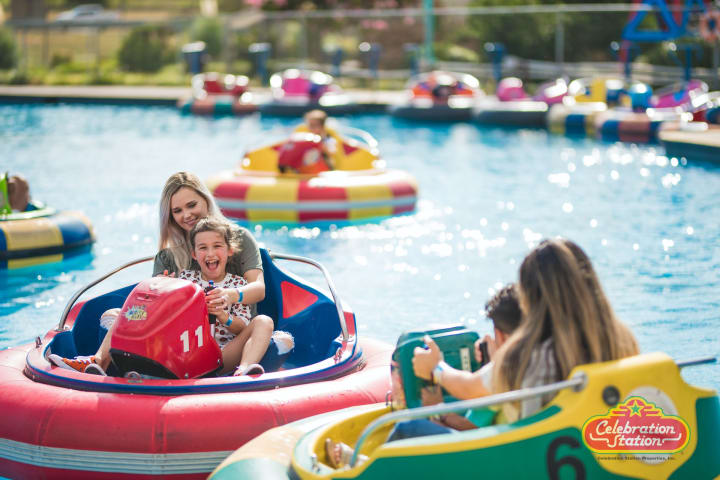 Celebration Station is one of my favourite amusement parks in Florida! It is both an indoor and outdoor recreational facility where visitors of all ages can enjoy a vast selection of activities such as go-karting, arcade games, bumper boats and mini golfing. I personally suggest the bumper boats, because you get the smell the freshness of the pool and "float like a boat"! This is the ideal family activity if you are looking to cool off on a humid day!
For visitors that are not a fond of go karting or any of the outdoor activities, the arcade is the best bet. Even though there is not a wide selection of games, kids can enjoy air hockey and the classic prize cranes that are loved by people of all ages and genders!
The other great thing about Celebration Station is that, there is free entry! Many amusement parks require visitors to pay a fee which can either be cheap or expensive. Celebration Station has got you covered, so enjoy the fun without the big bucks! Enjoy some delicious pizza and beverages at the dining hall!
3. Vizcaya Museum and Gardens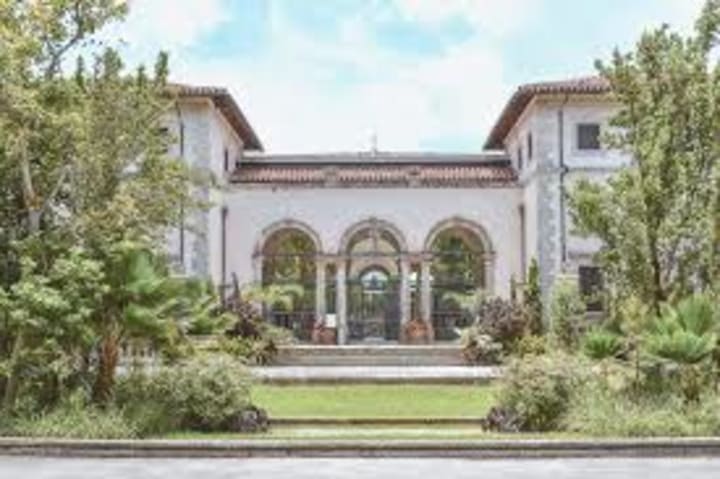 Vizcaya Museum and Gardens is an aesthetic tourist site that is located in the Coconut Grove neighbourhood of Miami. With all of the decorated rooms, awesome programming, informative and interactive exhibits and the colorful gardens, this facility will make an impeccable excursion for both history and nature lovers! Since Vizcaya is a barrier-free and culturally sensitive environment, the services are held in English and Spanish and programs are designed to promote cultural and environmental awareness. There are also adapted tours and programs for people with physical, hearing and vision impairments, so people with disabilities can have the opportunity to explore the facility.
In addition to the quality programming and well-furnished rooms in the building, Vizcaya also has a gift shop and a cafe so visitors can buy themselves something and have a quick bite while touring the museum.
Vizcaya is not just a place to offer programs for tours and cultural awarness! Vizcaya is also an event venue where people can celebrate their birthdays, host a corporate event, have a social gathering and get married. If you happen to have your event or plan to get married in Florida, reach out to Vizcaya Museum and Gardens! There is nothing better than to get married or celebrate in a gorgeous, fairy-tale-like attraction!
During your vacation, I totally recommend visiting Vizcaya Museum and Gardens! Bring your family, your spouse, your kids, your friends or even yourself to connect with the past and explore the beautiful present moment!
4. Sawgrass Mills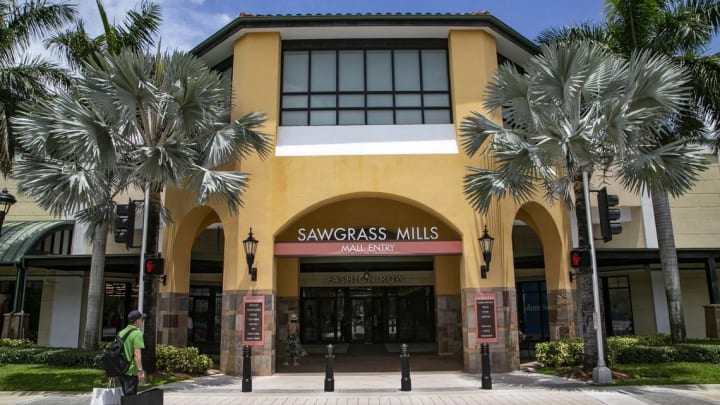 Sawgrass Mills is one of the largest outlet malls in the United States. Located in the suburb of Sunrise, this shopping centre is the perfect place to visit on a hot day! In this air-conditioned, barrier-free facility, there are a vast selection of stores and restaurants to cater to the interests of all ages, genders, dietary needs, interests as well as accessible parking and entrances/exits. Sawgrass Mills will definitely make a shopaholics dream come true!
The kinds of restaurants at Sawgrass are not just your typical Subway or Auntie Anne's Pretzel joint. Restaurants such as SushiGami, The Cheesecake Factory, Johnny Rockets, Grand Lux Cafe and PF Changs are also great options for authentic dining experiences!
Sawgrass does not only serve the opulently wealthy people! The kinds of stores that are inside the mall range from luxury clothing stores to the thrifty clothing stores such as Claire's, Lululemon, American Eagle and Aldo. There are also leisure stores such as Game Stop to shop at, if you are an avid gamer! It doesn't matter what your financial situation is. Everyone is welcome to shop and dine at Sawgrass Mills!
You will not regret coming to Sawgrass Mills! Whether it is raining or scorching hot, there is never a "wrong time" to shop and dine! Grab your friends and family and enjoy a five-star shopping experience in Florida!
5. SeaWorld Orlando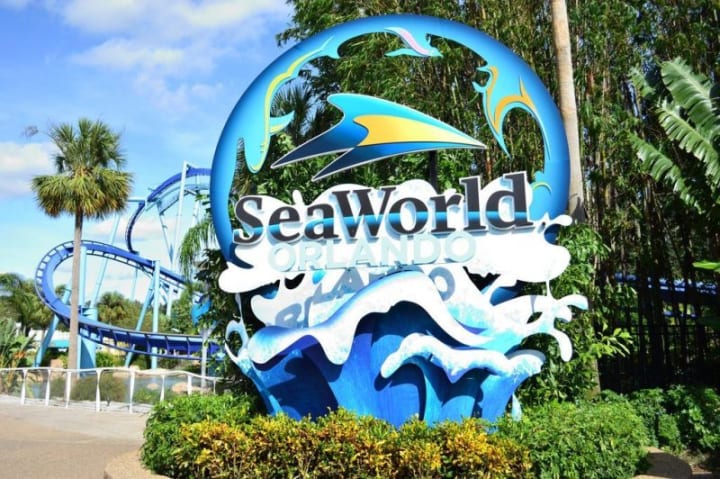 This leading theme park is a community of professionally trained staff, and has lots of food and fun places to discover in the magic of Orlando! The park consists of thrill and family rides, animal shows, educational demos, family events and restaurants to dine in! SeaWorld is not just an entertainment venue. It is a place to rehabilitate and protect marine and terrestrial creatures that were orphaned, sick, injured and neglected, as well as to protect the wild wonders!
There is something for everyone to enjoy and explore at SeaWorld Orlando! The amusement park rides include The Kraken, Journey to Atlantis, Infinity Falls, Sesame Street Land, Ice Breaker, Rosita's Harmony Hills, Cookie Drop, Sea Crousel, Turtle Trek and Flamingo Paddle Boats. Families and kids will also have the opportunity to watch the interact with dolphins, orcas and sea lions. Shows such as The Pelican Preserve, Antarctica, Dolphin Nursery, Dolphin Cove and Dine with Orcas are enjoyed by all types of people, especially animal lovers! Visitors can also enjoy shopping experiences, so they can take something to bring back with them! Touring programs such as the Family Adventure Tour, Private VIP Tour and the Behind the Scenes Tour can be taken advantage of by the most adventurous families out there! At SeaWorld, you will make unforgettable memories and have the time of your lives! Bring your kids and enjoy spending time at this tropical amusement centre!
6. Art Deco Historic District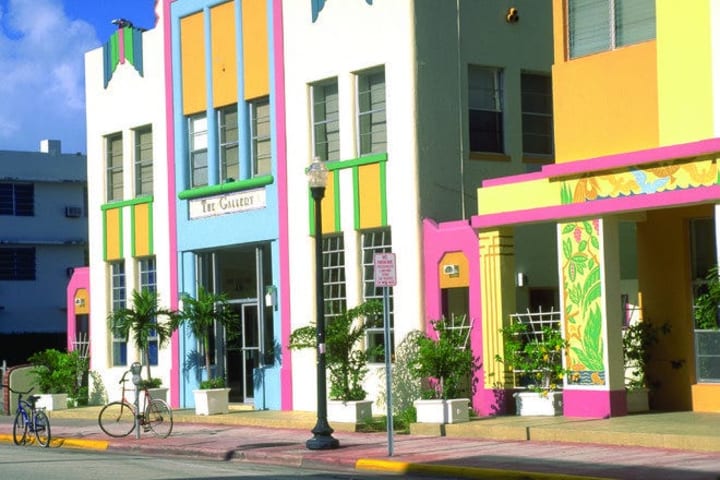 The Art Deco is a non-for-profit foundation that provides historical knowledge and awareness while promoting cultural and environmental integrity. The Art Deco is a product of new ideas and movements that are inspired by early 20th century European design. Artistic styles and buildings such as cubism, the French Art Deco, the Amsterdam School, and the German Bauhaus will be shown throughout the exhibit. The Mediterranean is another magnificent exhibit I suggest looking into! With the revival buildings, decorative columns, arched windows, rough stucco walls, spindle gates and picturesque courtyards, this is totally an Old World image! This exhibit incorporates fantasy architecture and Mediterranean styles from the 1920's. MiMo is an exhibit that was based on life after World War 2. This consists of apartments with open-air walkways, metal louvers, sun shades, asymmetical/rakish angles, tiled mosaic walls, cheese hole cutouts, catwalks, amoeba shapes and mosaic murals. This Garden-Style exhibit was popular in the 1950's and is admired by everyone visiting.
Tours such as the LGBTQ Walking Tour, the MiMo Tour, Mediterranean Architecture Tour, South Beach Scandals Tour, Legends of Lincoln Tours, Art Deco Walking Tour and the Jewish Miami Beach Tour will give tourists something to take with them and remember after their trip to Florida!This glamourous, forget-me-not place will make a great excursion for anyone interested in art, history and architecture. The Art Deco Historic District in Florida is one of the greatest tourist sites! This place has something to offer for every taste, age group and gender. Come with you peers and family and enjoy everything it has to show you!