Beginner Backpacker
Schoolies in the Tasmanian Wilderness
Hiking the Overland Track at Only 18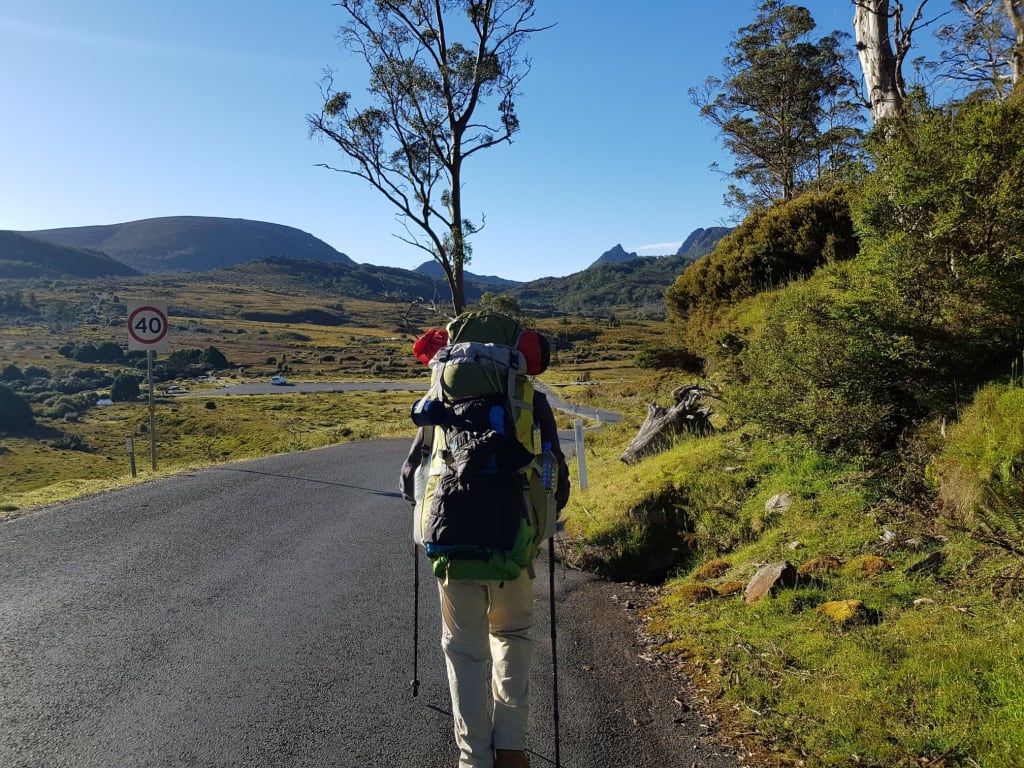 6 days, 5 nights and 80km within the vast Tasmanian wilderness.
I was 18 and like any scared teen graduating their final year of high school we were about to leap into the responsibilities and sudden shift into "the real world". But we clung to the ride of passage that approached us, schoolies. Whilst girls packed their bikinis, high heels, and makeup, I packed my hiking boots, emergency beacon and water purifying tablets. It's safe to say my schoolies was far from the ordinary.
The Overland Track is one of the top nature walks in the world and it attracts people from all around the globe to leave the routine of everyday life to venture into the unpredictable Tasmanian wilderness. The only path in is the only path out at the end of the journey.
As the plane touched down in Tasmania my excitement was harder to contain, I had been planning this trip for over a year and it was finally here. Leading up to my hike I had done a bit of training especially with my 15kg pack fastened to my back but I was not worried as I ticked all the boxes both fit and healthy. But nothing could have prepared me for what was ahead and that's why people live for these experiences.
Day 1 was the hardest day on paper and it definitely was for me. The ground to walk on at some points was unstable and it took all my attention to not fall over, but of course, I slipped feeling the force of my pack sink into me as I fell. Never the less I got right back up with my spirits still high and continued putting one foot in front of the other. occasionally I glimpsed up from the tree roots covering the ground and looked around me. Km's of beautiful open planes, mountains scattered along the horizon and the occasional greeting of wildlife. It was a thriving wilderness barely touched by humanity, both calm and in its purest form.
I learned a true appreciation for things being away from the comforts of everyday life, my queen size bed, a shower, food in the pantry and the simple convenience of turning on a light at night. I indulged in a simple cracker with vegemite when I got hungry and pushed myself through the pain that lingered in my feet and in my back with the motivation of an undercooked bowl of instant rice at the end of the day.
You may be asking why anyone would want to put themselves through this but it's not until you do that you realize the mind is a powerful thing and that we are stronger than we could have ever imagined. I surprised myself with how little I needed to be happy and at ease. Yes I was in pain, yes I was eating the same small amount of food for 6 days and Yes I was running on little to no sleep but I wouldn't trade the experience for a week partying every night, sleeping in till 2pm and running on alcohol alone.
Instead, I woke up to the sound of birds chirping, my fellow hikers releasing the tension on their tent pegs ready to set off for another day with little on their mind and a great big wilderness in front of them to feel at one with.