Reclaiming and Revitalizing Indigenous Languages
Just one way some tribes are working to undo the damage of colonialism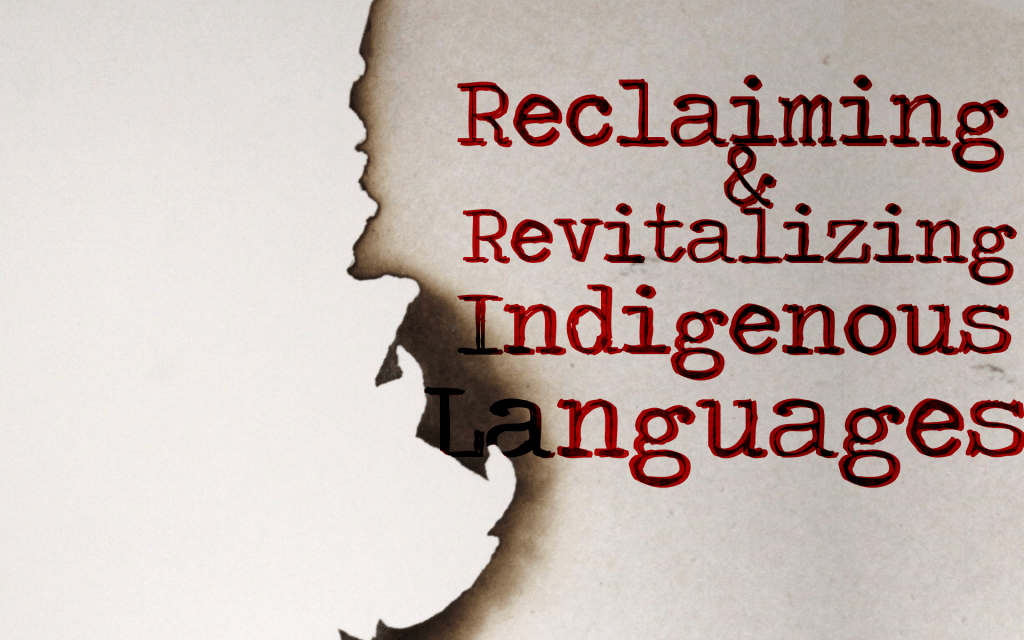 Photo by Leighann Renee on Unsplash
Canadian Thanksgiving has come and gone, but American Thanksgiving looms on the horizon. This is a time of stories about the relationship between the pilgrims and the indigenous peoples, and those tales are often far from accurate. Their interactions were not as positive and mutually beneficial as we tend to pretend they were, and the arrival of pilgrims to the Americas marked the beginning of a long, painful history for the people who lived here first.
So, in honour of American Thanksgiving, I think its important to turn our attention to issues affecting those first peoples. Namely, language reclamation and revitalization.
Endangered Languages and Their Revival
A staggering number of indigenous languages are considered endangered. Determining if a language is endangered is based on three criteria: "1) the numbers of speakers who are still living; 2) the average age of native and fluent speakers, and 3) the percentage of the youngest members of a community who have learned the language and can easily articulate it." (Sorensen and Weston 2011) In the United States, well over 50 languages are listed as critically endangered, (Wikipedia Contributors 2019) which UNESCO defines as meaning only grandparents or older generations speak the language, and even then only "partially and infrequently." (Moseley 2010)
To combat this, several language reclamation and revitalizations initiatives have been founded in the interest of ensuring these languages are taught to younger generations. There are many different strategies employed to this end, including mentor-apprentice programs (or one-on-one immersion), school immersion programs where instruction is carried out entirely in the target language, and traditional and cultural programming (teaching language through day-to-day activities or in camps). (First Peoples' Cultural Council; Sorensen and Weston 2011)
The Chief Atahm School aims to revive the Secwepemc language, originally beginning in 1987 as a language nest immersion program for newborns to five-year-olds. It offers training to language teachers, hosts a conference every year, and aids other indigenous communities with language revitalization. (Chief Atahm School)
Another program is organized by the Kanatsiohareke Mohawk Community. This is a non-profit group that runs a Mohawk Language Immersion program. The group accepts tax-deductible donations to help run this and other programs. (Kanatsiohareke Mohawk Community)
In Hawai'i, all families have the option of enrolling their children into a Hawaiian language immersion program, where all instruction is carried out in Hawaiian and English instruction is not introduced until fifth grade. (Iwane) This example differs from the previous two in that it is part of the public education system and is not something exclusively organized by the tribes or communities themselves. (Iwane).
Last but not least is the revitalization of the Wampanoag language. In 1993, jessie little doe baird worked with elders and community members to develop the Wampanoag Language Reclamation Project after she was inspired by a dream of her ancestors asking if the people were ready for their language to come home again. For generations, there were no first-language Wampanoag speakers, but this program was able to revitalize and reawaken the language. They partnered with the Endangered Languages Program, joining a "network of more than 300 Indigenous language programs in the United States." (Sorensen and Weston 2011)
The Role of Language
The importance of a language to its culture should not be understated. Indigenous cultures are steeped in oral histories and oral traditions, and when a language is lost, so is all that information. (Morgan and Pereira 2017) This includes traditions, customary laws, systems of self-governance, and many other foundational features of a culture. (Morgan and Pereira 2017) Furthermore, language holds knowledge that extends beyond the daily life and customs of a specific culture. In the words of Jennifer Weston and Barbara Sorensen, "Languages encompass historical, linguistic, cultural, environmental, and spiritual distinctions that are valuable to all peoples." (2011). When a language is lost, so too is knowledge of wildlife, food, weather patterns, etc. (Sorensen and Weston 2011)
Reclaiming and revitalizing indigenous languages is an important step in alleviating the damage done by colonialism, oppression, and intensive assimilation efforts. If we want to truly celebrate the memory of the first peoples the pilgrims met when they came to the Americas, that goal would be best served by supporting their culture, communities, and continued survival—including language revitalization programs.
References
Chief Atahm School. "T'selcéwtqen Clleq'mel'ten/Chief Atahm School." Chief Atahm School. Retrieved November 13, 2019 (http://chiefatahm.com/).
First Peoples' Cultural Council. "Language Revitalization Strategies." The First Peoples' Cultural Council. Retrieved November 13, 2019 (http://www.fpcc.ca/language/toolkit/Language_Revitalization_Strategies.aspx)
Iwane, 'Ānela. "Hawaiian Language Immersion Program." Hawaii State Department of Education. Retrieved November 13, 2019 (http://www.hawaiipublicschools.org/TeachingAndLearning/StudentLearning/HawaiianEducation/Pages/translation.aspx).
Kanatsiohareke Mohawk Community. "Mohawk Immersion Pilot Programs." Mohawk Community. Retrieved November 13, 2019 (http://www.mohawkcommunity.com/languageimmersion.html).
Morgan, Jillian and Amanda Pereira. 2017. "What You Need to Know About Indigenous Language Revitalization." Indigenous Corporate Training Inc. Retrieved November 13, 2019 (https://www.ictinc.ca/blog/what-you-need-to-know-about-indigenous-language-revitalization).
Moseley, Christopher (ed.). 2010. Atlas of the World's Languages in Danger, 3rd edn. Paris: UNESCO Publishing. Online version. Retrieved November 14, 2019 (http://www.unesco.org/languages-atlas/en/atlasmap.html).
Sorensen, Barbara and Jennifer Weston. 2011. "Awakening a Sleeping Language on Cape Cod: The Wampanoag Language Reclamation Project." Cultural Survival Quarterly 35(4). (https://www.culturalsurvival.org/publications/cultural-survival-quarterly/awakening-sleeping-language-cape-cod-wampanoag-language).
Wikipedia Contributors. 2019. "List of Endangered Languages in the United States." Wikipedia, the Free Encyclopedia. Retrieved November 14, 2019 (https://en.wikipedia.org/wiki/List_of_endangered_languages_in_the_United_States).