Readymoney Beach and Fowey
Readymoney Cove Beach and the Port of Fowey
Until recently, I was under the impression that unless you came to Cornwall on a regular basis, or lived here, then you wouldn't really know much about Readymoney Cove Beach. It turns out I was completely wrong and it is one of the most famous beaches in Cornwall! And with good reason: it might be small and tucked away in the heart of Fowey, but it is a spectacular beach with some incredible views. It's easy to get to and it is worth the journey to Fowey for the beach alone.
Even the walk to the beach is amazing!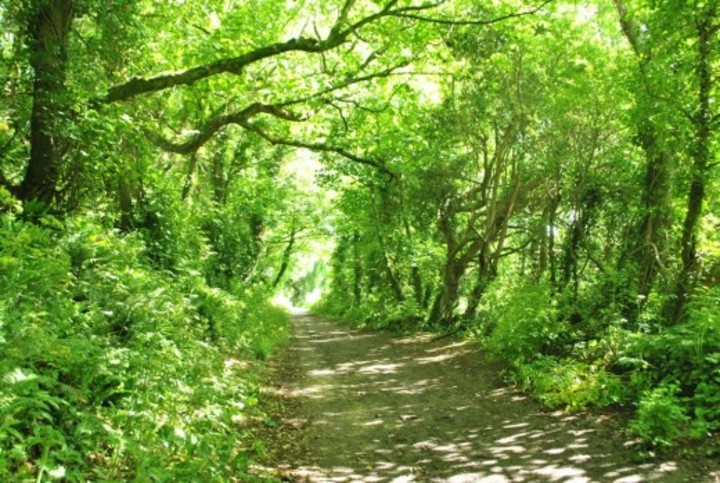 Readymoney Cove Beach is a short walk from the car park, and even the walk to the beach is absolutely stunning if you go through the woods. You can see all of the enormous houses and be incredibly jealous. The car park doesn't cost much, but the one closest to the beach is not very big, and spaces fill up fast, so either get there early or park in the bigger car park which is up the road, but it's quite a walk. There are toilets in the larger car park, but not in the smaller one.
The houses are gorgeous.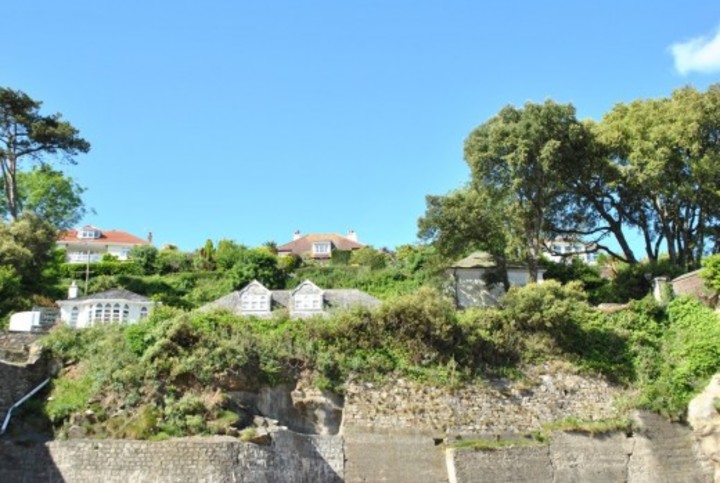 The beach itself is flanked by cliff tops which make it seem really secluded and private, although it won't feel like that in season as it gets really busy and you will be lucky to find space to put your towel! But looking up at the cliff tops gives a sense of both privacy and awe. You can also see the houses that directly over look the beach and, if you're anything like me, wonder just how expensive they are (the answer is very) and wish that you owned one, then get sad because you never will own one.
Readymoney Beach Shop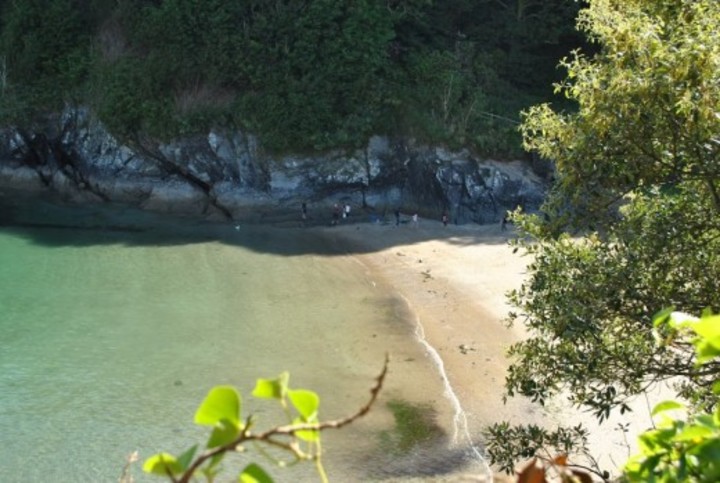 If you don't want to get sand in your shoes, then you can sit on one of the benches that overlook the beach and still have a clear view of anyone that you are with. It's a really nice spot to sit and have a drink from the Readymoney Beach Shop; it is a brilliant shop, and don't be fooled by its size—it holds a lot more than you think! It used to be a public toilet believe it or not, and the lady who owns it has refurbished it and it is now a popular shop for all beach goers. She's friendly and nice, and the ice creams are delicious.
Rock Climbing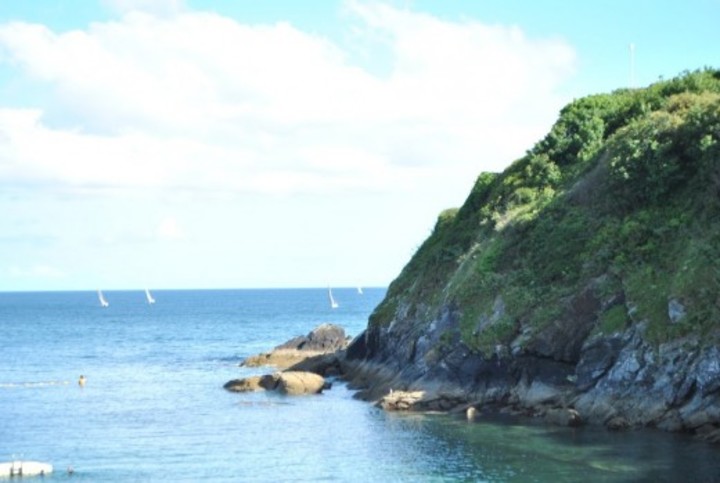 There are rocks to climb, sights to see, and even a "bathing platform" which people dive from. You can even bring your dog for a large part of the year, although a seasonal dog ban is in place from Easter Sunday until September 30th. The ban is actively enforced and you will be fined if you are found with your dog on the beach during these times.
A Beautiful Beach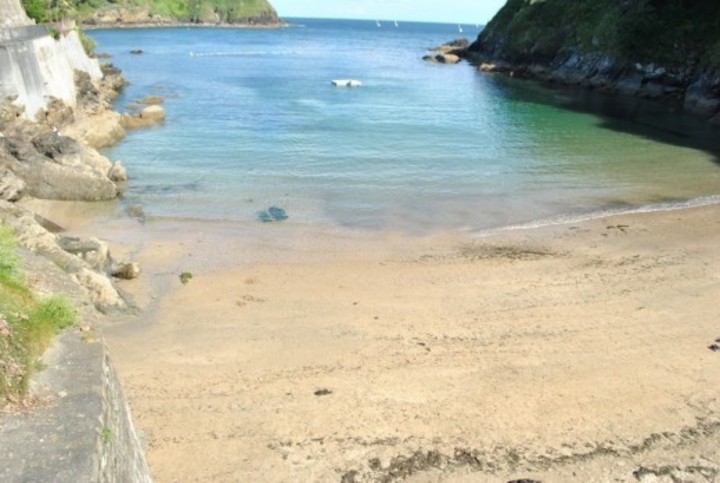 If you like secluded beaches with beautiful views, rock climbing and a nice walk, Readymoney Cove Beach is definitely somewhere I would recommend visiting.
Visit Fowey at the same time.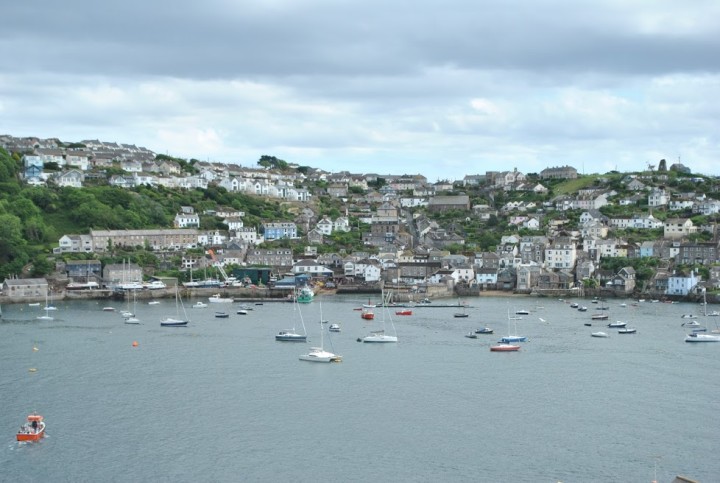 Whilst you are there, take a trip into the gorgeous working port that is Fowey; it's got so much history and character that it would be criminal not to visit. Whether you take a look around the church, go shopping, or take a speedboat tour around the harbour, you will definitely find something to entertain yourselves with!
Fowey is steep, but stunning.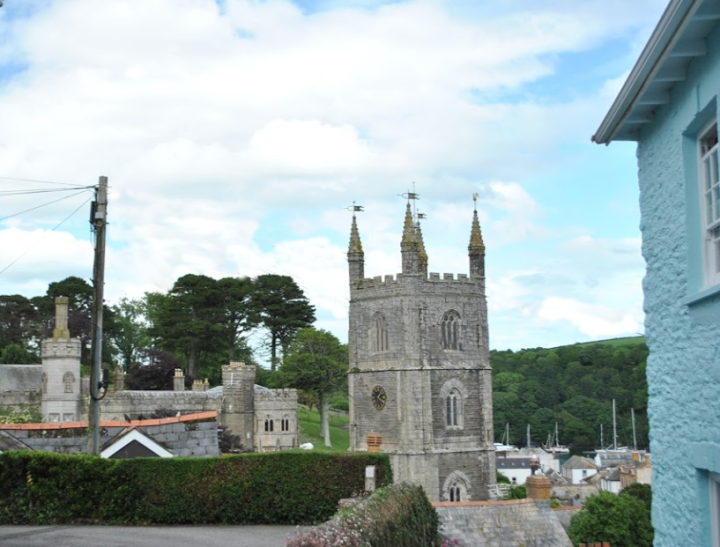 Fowey is not for the faint hearted, and the insanely steep hills mean that getting around Fowey is not easy if you have limited mobility. Just be aware of this before you leave, because a lot of people get stung this way and it makes for an unpleasant journey back up to the car park if you are in pain or struggling. But if you are determined, then the effort will be worth it as Fowey is so stunning.
europe